Auto Express
Zoom meeting while driving? Google adds audio calling in Android Auto update
Need to take key office or business meetings on Zoom or WebEx? Google has find solutions for those who cannot while driving. In its latest update for Android Auto, Google has introduced audio calling facility for both apps. This will allow users to enter a meeting on Zoom or WebEx without having to pick up the phone. Besides this update, Google has also added other new apps on Android Auto. These include a browser app called Vivaldi, a new weather channel with trip view, Amazon Prime Video app and more.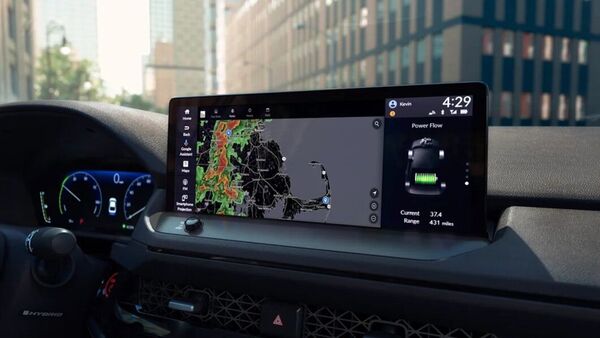 How to download or update Android Auto:
The latest version of Android Auto 10.5 is now available in beta. To download the Android Auto 10.5 beta, follow these simple steps: Go to the beta registration page, click Join and then Participate. Then open Play Store app on smartphone, click on profile photo and then click Manage applications and devices. In the Manage tab, locate the Android Auto app and update to the latest available beta version.
Since Android Auto 10.5 is currently available in beta version, one may face bugs and other issues. However, Google is expected to roll out the final version in the next couple of weeks.
What new Android Auto offers as features:
In its latest version, Android Auto will allow its users can to join online meetings via Zoom and Webex through the app on the car's infotainment screen. For safety of the driver, the app does not allow video calls to avoid distraction. The new web surfing app Vivaldi will allow Chromium-based users to search content on the go. The new weather app will allow users to stay updated with the weather forecasts of their destinations before reaching to be more prepared. The Amazon Prime Video app will allow users to remain entertained while parked. The new Android Auto update will also support wireless adapter compatible with Apple CarPlay.
Android Auto now supports Digital Key:
Smartphone users who own Google Pixel or Samsung Galaxy S23 Series mobile phones can now use it as a digital car key to lock, unlock and even start their cars. This feature was initially supported only on select Hyundai and Kia vehicles. This feature will now be available in countries like United States, South Korea and some European countries only. In future, this feature is likely to be rolled out to more countries.
First Published Date: 21 Sep 2023, 12:06 PM IST