News
World Press Freedom Faces a Perfect Storm – Global Issues
Idea

by Farhana Haque Rahman (

Toronto Canada

)
Joint press service
TORONTO, Canada, April 29 (IPS) – The United Nations will celebrate World Press Freedom Day on May 3. The following article is part of a focused IPS series of features and perspectives. on global media freedom. to the drumbeat of war, the most powerful despicables are becoming more and more autocratic, and criminal gangs are even more brazen in their violence. Extremists of various colors are also coming out of the shadows. Just when the world needs a free press the most to thrive, the liberties that societies only truly value when they are calculated are coming under more pressure from different directions, old and new. .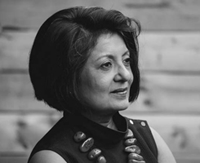 A similar pattern is seen in Bangladesh, where suspected drug dealers killed Bangladeshi journalist Mohiuddin Sarker Nayeem on April 13.
The Committee to Protect Journalists publishes every year Global Integrity Index and note that no one has been identified as responsible for 81% of journalist murders worldwide over the past 10 years. Somalia tops the list, with Mexico at sixth and Bangladesh at 11. Regardless of state-sponsored or tolerated violence and political repression, press freedoms around the world are also being profoundly eroded. implicit in places where such liberties are often seen as important in maintaining well-functioning democracies. Along with the unstoppable rise of social media as a source of information – some surveys show that 50% of adults in the US and UK get their news from the media social – the state of the majority of traditional journalism, digital or not, is far from healthy. Annual Digital news report The Reuters Institute for Journalism Research shows the United States ranks last for media trust, with 29%, out of 92,000 news consumers in 46 countries polled. (Finland comes out on top). Governments must not be passive while similarly powerful lobbying companies have spent decades fortunes spreading misinformation/misinformation about climate in the traditional media , has now relied on the swiftness of social media Big Tech, which has not published comprehensive policies to combat this. Climate misinformation as a threat to climate action is highlighted in the latest UN Climate Reports. The press offices of international organisations, especially the UN and large INGOs, also have a special responsibility to uphold the freedom of the media by moving away from the taboo corporate art of maintaining postpone, refuse, and disrupt.
A new proposal by the EU executive to protect journalists and campaigners from so-called outrage lawsuits are welcome. The move will target "strategic lawsuits against public engagement" known as Slapps, where the rich abuse legal means to silence investigative reporters and non-profit organizations. troublesome government. No freedom of the press, no democracy. Just like free speech, that doesn't mean the free press can publish whatever they want. Both need to be identified and, in these very dark times, protected.
Farhana Haque Rahman as Senior Vice President of IPS Inter Press Service and Managing Director of IPS North America, including the United Nations Office; She holds the position of General Director of IPS elected from 2015-2019. A journalist and communications specialist, she is a former senior official with the Food and Agriculture Organization of the United Nations and the International Fund for Agricultural Development.
IPS UN Office
Follow @IPSNewsUNBureau
Follow IPS News UN Office on Instagram
© Inter Press Service (2022) – All rights reservedOrigin: Inter Press Service