News
WMO: Greater Horn of Africa drought forecast to continue for fifth year  |
Forecasts for October-December, issued at the Greater Horn of Africa Seasonal Climate Outlook Forum, suggest a high probability of drier-than-average conditions in most parts of the region, which will exacerbate the crisis for millions.
Guleid Artan, Director of the Center for Climate Prediction and Applications (ICPAC) of the Intergovernmental Agency for Development (IGAD), said: WMOclimate center of East Africa.
We are entering the rainy season 5th consecutive failure – Official IGAD
"Sadly, our models are very confident that we are entering the 5th consecutive rainy season failure in the Horn of Africa."
Raise alarm
Last month, the IGAD and humanitarian agencies raised the alarm that more than 50 million people in the region are severely food insecure This year.
"In Ethiopia, Kenya and Somalia, we are on the brink of an unprecedented humanitarian disaster," continued Mr. Artan, noting that total rainfall is expected to be significantly less. until the end of the year.
The gravity of the situation was echoed by IGAD Executive Secretary Workneh Gebeyehu, who earnestly called on national governments, donors, humanitarian and development organizations to "adopt a strategy have no regrets and help us get through the worst of this crisis."
Rainfall deficit
Rainfall from October to December contributes to 70% of the total annual rainfall in the equatorial regions of the Great Horn of Africa, particularly in eastern Kenya.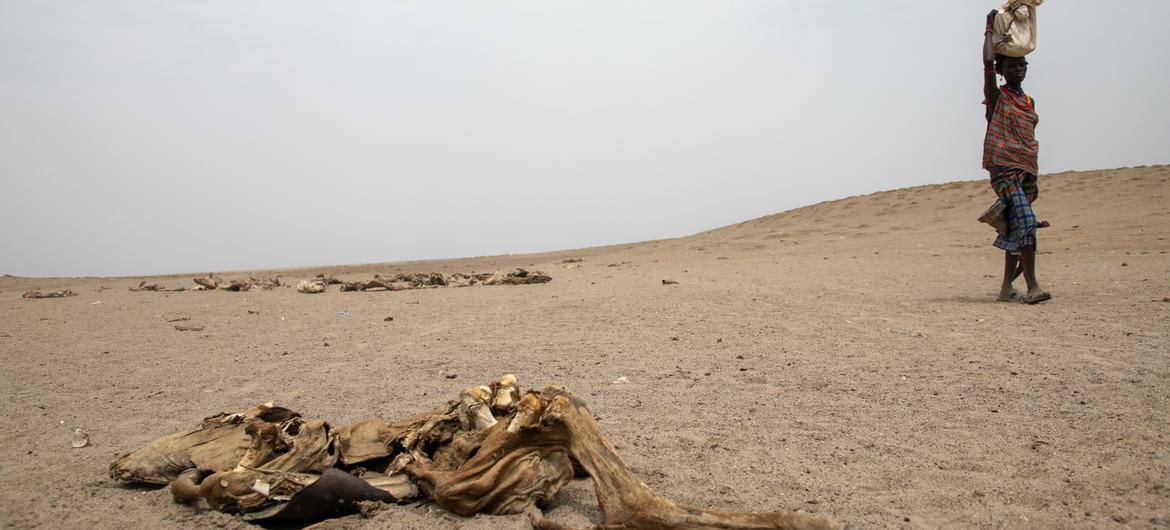 © WFP / Michael Tewelde
Communities are losing livestock due to drought in South Omo, Ethiopia.
However, The start of the rainy season may be delayed over most of the eastern part of the regioncausing a rainfall deficit.
The drought in particular underscores the region's vulnerability to climate-related risks, which are expected to increase as a result of climate change.
Early Warning Initiative
In the context that hydrometeorological services and early warning (EWS) may have the potential to reduce negative impacts, WMO reveals the launch of a new $5.2 million project to better facilitate the production and use of these services by regional and national entities.
Project Activities will focus on supporting EWS regional services and enhancing regional coordination and cooperation for these and climate services.
According to WMO, support for regional centers that provide hydrological products and services will contribute to strengthening the capacity of the National Hydrometeorological Services.
Ethiopia, Somalia and Sudan
Furthermore, the project will also provide technical assistance to Ethiopia, Somalia and Sudan by building and leveraging on-going investments and pipelines implemented or funded by WMO, Office of Mitigation. disaster risks of the United Nations and the World Bank.
In Ethiopia, the operations will support the supply of electricity to "last mile" poor households in rural areas through performance-based subsidies to state service companies.
They will also provide the community with actionable EWS, ensure early actions, and develop climate and early warning information services as needed.
In Somalia, activities will focus on developing and delivering priority public hydrological services; and in Sudan, they will focus on increasing community participation in the EWS and enhancing flood early warning services.