I grew up in the Philippines, where we 86 per cent of the population is Roman Catholic. During my first stint in Australia, I lived in a Catholic dorm at my university in Perth. Each block segregated males from females. I never really asked the priests why that was the case. That was nearly 29 years ago.
When I attended graduate school in Adelaide, one of my tutorial lecturers said: "The families that play together, stay together." I giggled, thinking she had made a mistake. All my life, I heard the phrase by Fr Patrick Peyton, saying, "The family that PRAYS together, stays together." My family took it to heart, attending mass religiously every Sunday.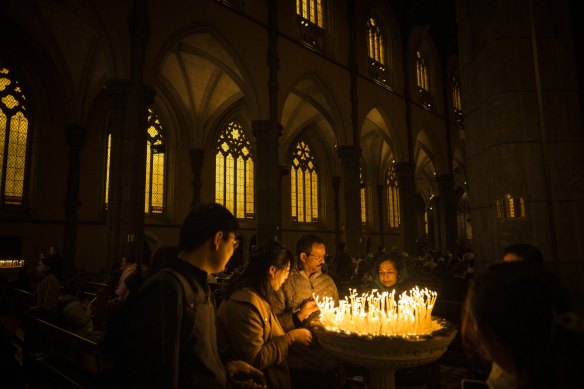 Fast-forward to now, and I have called Melbourne home for four years. I'm back in Australia after living in the Philippines, the US, Singapore and Hong Kong. I am still a Catholic. But I am finding attending mass in Australia to be a challenge.
Growing up in the Philippines, my parish had 10 different mass options from 6am to 7pm on a Sunday. Here in Australia, most parishes have just one. You'd be lucky to find an anticipated mass on Saturday.
Catholic churches in the Philippines, Singapore, Thailand and even Vietnam were overflowing with attendees. Here, you're likely to find churches in the suburbs half full. I miss singing joyful hymns at mass and listening to younger priests giving homilies I could relate to.
While Melbourne's CBD churches still pack in a crowd, most Catholic churches in the suburbs have a small, ageing congregation.
I find myself drifting away as the priest rambles on. I try to find friends to go to church with, but most no longer go. When I mention to a guy I'm starting to date that I go to church, I am met with a baffled look.
For many Christians I've met, church going means attending once a year during Christmas or Easter, or it's an activity reserved for their mums in retirement years.