Tech
WhatsApp solves the three biggest long-standing problems faced by users with these new features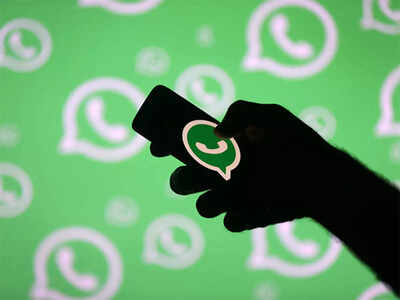 WhatsApp is bringing three new privacy features to users to give users more control over their chats and add layers of protection when messaging. "New privacy features coming to WhatsApp: exit group chats without notifying everyone, control who can see when you're online, and prevent screenshots from seeing once messages . We'll continue to build new ways to protect your messages and keep them as private and secure as live chats," said. Mark ZuckerbergFounder and CEO, Meta.
Three new WhatsApp features and how they work
Leave the group silently: Users will be able to leave the group privately without notifying everyone. Now, instead of notifying the entire group when leaving, only admins are notified. The feature starts rolling out to all users this month.
Choose who can see when you're online: Seeing when friends or family are online helps users feel connected, but there are times when everyone wants to check their WhatsApp privately. For those times when you want to keep your online presence private, WhatsApp is introducing the ability to choose who can and cannot be seen when you are online. The feature will also start rolling out to all users this month.
Block screenshots for single-view messages: One-shot has been a popular way to share photos or media without the need for a permanent digital record. WhatsApp is currently enabling screenshot blocking for View Once messages for an extra layer of protection. The company is currently testing the feature and will roll it out to users soon.
Ami Vora, Head of Product at WhatsApp, said, "At WhatsApp, we focus on building product features that give people more control and privacy over their messages. . Over the years, we've added layers of interlocking protection to help keep their chats secure, and the new features are one way we continue to deliver on our commitment to message security. . No other global messaging service of this scale offers this level of security for users' backups of messages, media, voice messages, video calls, and chats. We believe WhatsApp is the safest place to chat privately. And to spread the word about these new features, we're also launching a global campaign, starting in the UK and India, to educate people on how we're working to protect these new features. their private chats on WhatsApp. "
WhatsApp says new features backed by privacy research
The rollout of these new features is supported by a new WhatsApp privacy study that the company says goes deeper into understanding the role privacy plays when it comes to meaningful conversations while texting. Some of the findings from the global study are as follows:
⦁ 72% of people appreciate being able to speak honestly, without being filtered – but more than 47% feel comfortable just doing this in a safe, private space. They are especially cautious online, ranking the privacy of their private messages as the most important – compared to email, text or social media.
⦁ At times when you need more privacy, 51% prefer to stay hidden online to choose who they want to chat with.
⦁ 91% of people who know blocking features believe they are important.
FOLLOW US ON SOCIAL MEDIA
FacebookTwitterInstagramKOOKS APPLICATIONYOUTUBE