Four days before the Longines Breeders' Cup Classic (G1) made history this year at KeenelandU.S. Circuit Chaplain President Elliott Walden found himself on stage leading a vigil in celebration of the Golden Anniversary of a Chaplain who had positively impacted countless lives.
At dinner in a large tent added to the Keeneland field ahead of this year's World Championships, Walden thanked God for keeping the RTCA going strong, had many chaplains involved, and prayed for many more years to support the mental and physical needs of the racing community. As he neared the end of that prayer, Walden, who also of course also leads WinStar Ranch, found his thoughts shifting to the upcoming 1/4 mile race, where WinStar and CHC will send multiple class winners. first life is good .
At the end of the vigil, Walden couldn't resist asking for one last favor, a throw-in: "We want to beat Flight route ," Walden said, smiling at the crowd.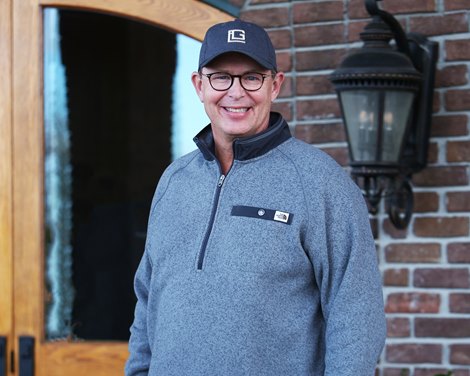 Elliott Walden at Winstar Farm
That last request caused some laughs and then Terry Finley, whose West Point Thoroughbreds are co-owners of Flightline, cheerfully said from one of the tables, "You'd better pray. , Elliott."
In addition to his dominant wins in some of the nation's great handicap races this season, from the Hill 'n' Dale Metropolitan Handicap (G1) mile at Belmont Park to the classic distance of TVG Pacific Classic (G1) at Del Mar—in which his 19 1/4 win was the most decisive victory in any 1 1/4 mile 1st place race since 1991—the undefeated Flightline became the subject of discussion dispersed in the many events leading up to the Breeders' Cup.
After he delivered a record-breaking win for the Breeders' Cup Classic at 8 1/4 lengths, he will continue to be in the spotlight as he walks out of the World Championships. The day after the race, he will officially retire to study at Lane's End. A day later, a 2.5% ownership stake in the new stallion was sold for $4.6 million in Keeneland, and on November 9, Lane's End announced an initial purchase fee of $200,000. la.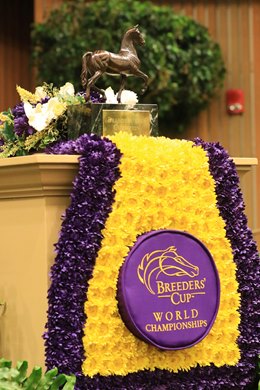 Flightline fractional interest on sale at Keeneland November Sale
It was a few days for the undefeated, unchallenged Flightline, who retired with all the buzz one could want for a new stallion.
While some Breeders' Cups aim to bring races to a new audience, this year's event is like building strength from the Central Kentucky region, where horses are deeply ingrained. It makes the many fun and exciting events surrounding the races particularly enjoyable while also providing plenty of opportunities to discuss Flightline and other riding stars ahead of this year's races.
We were able to do a few of these many events.
On Sunday, October 30, we attended an enthusiastic gathering—especially when it rained erratically—for the Isaac Murphy Art Garden Party and Family Walk . The event, centered in Lexington's Town Branch Commons, honored legendary African-American racers Murphy and Oliver Lewis.
The RTCA has certainly brought a well-deserved celebration to the organization that has been so important to the watch community. It's great to see track staff, members of the janitor team, back support workers, ranchers, ranch workers and some of the top owners in the sport all coming together. celebrate each other.
The National Writers' Dinner and broadcaster added the words "sold out" to its ticketing platform as the night honored the achievements and careers of broadcaster Chris Lincoln, photographer Barbara Livingston, owner Jim "Mattress Mac" McIngvale, writers Tom Pedulla and Mike Welsch, and retired trainer and current racing dealer Kiaran McLaughlin. The fact that Lincoln continues to be as humorous — and politically incorrect — as it once was has us both laughing and groaning right after. The fact that a flight cancellation in New York prevented Lexington native McLaughlin from going home to the event gave us one more reason to hate airlines these days.
These are just some of the events leading up to this year's Breeders' Cup, and while some of these events take place every year, they are especially held in Lexington. A sense of connection occurs in everyone: connection to sport and community.
Those events will culminate when Flightline awards Breeders' Cups, which in the coming years will see the actual attendance of 45,973 balloons rise to six or seven figures — if based above all those who claim to have been there.
Flightline as well as many Breeders' Cup related events. It makes for a great week. Perhaps one challenge we will take up is racing to find a way to create a similar sense of community connection at future Breeders' Cup locations.