Sports
WEEI radio's Chris Curtis hurls apparent slur at Mina Kimes on air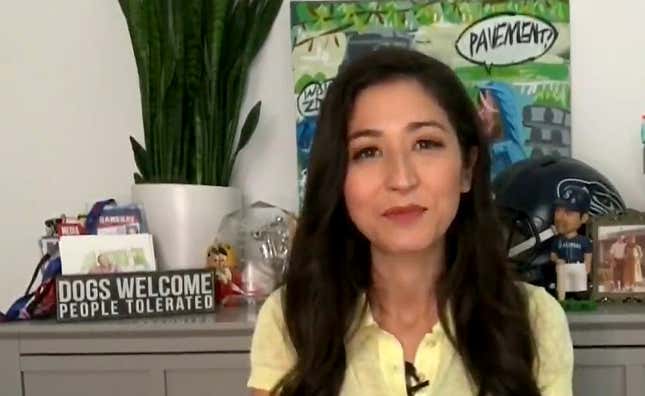 Radio is a tough gig. There are hours to fill segments and on slow news days, a lot of time because generously bragging about nothing – and that's when everything can go off the rails. That's exactly what happened with WEEI Radio's Greg Hill Program on Wednesday. In a passage above "top 5 nips", the presenters were discussing some spirits. The subject seemed to flow smoothly until producer Chris Curtis suddenly stepped in and interjected by saying, "Maybe I'll go Mina Kimes," then glancing awkwardly around the room with hope. whoever caught his joke.
It doesn't just cover the nose comedy, because it stinks so bad that no one laughs at it, but his weak attempt at humor is also a nationalist obscenity. For those who don't know, "Nip" is a racial slur for a Japanese person, while Mina Kimes is of Korean descent. It takes a deep investment in Asian profanity to have such a thing in your mental bank, and even worse to test it on the air.
In an effort to minimize the backlash, Curtis pinned his offensive joke to a concoction. WEEI company told Chad Finn of the Boston Globe that Curtis spoiled the joke by combining "Mina Kimes" with "Mila Kunis."
Rarely do you get an apology that makes things worse, but Curtis actually dipped his toe in the poop twice. Missing mouth happens sometimes, but even the explanation is confusing. I'm still trying to determine the meaning of the joke behind the excuse WEEI and Curtis spent all morning trying to suggest – apparently a misguided attempt at a pun on "nip" as in "nipple"? But that seems like a stretch. It's really stupid.
To highlight the absurdity of Curtis' defense, Mina Kimes changed her Twitter profile picture to a face-to-face shot of Mila Kunis.
Mina Kimes seems to be doing all this favorably, but something tells me that Mila Kunis will be confused the next time she logs on to Twitter.