Auto Express
Watch: Tesla Model 3 pulls modular house weighing nearly 7,000 kg
Tesla consumers are often seen performing unique stunts with their prized electric cars. However, this is perhaps the first instance of a Tesla Model 3 being spotted pulling something that the electric compact sedan isn't pulling. The EV has a maximum towing capacity of 1,000 kg, suitable for towing a medium-sized camper trailer or a trailer carrying a small boat or two motorcycles. However, the EV was spotted towing a trailer with a modular house weighing 6,803 kg.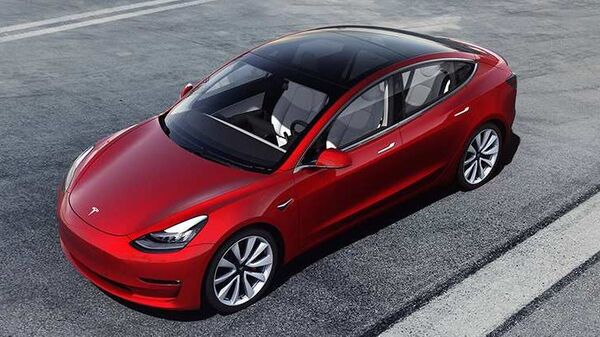 A video has been shared on Twitter showing a Tesla Model 3 pulling a trailer full of a modular home on the streets of Las Vegas. With the modular house weighing 6,803 kg, the loaded trailer weighed a total of 8,618 kg. While the video shows the Tesla Model 3 pulling the modular home on Las Vegas Boulevard in stop-and-go traffic, it also includes a drag race at the Las Vegas Motor Speedway between two Model 3s. , each pulls a modular house.
Also read: After Tiago, Tata's next EV is this SUV. To compete with the upcoming Citroen eC3
Galiano Tiramani, founder of Boxabl, a Las Vegas-based building technology company, told Teslarati he wanted to show how the company's room modules can be transported, and to demonstrate that there is no better vehicle than Tesla. "As expected, the Model 3 is fantastic and can easily tow a 15,000-pound Casita," he said.
He added that to do the towing work for the Tesla Model 3, his team fitted a tow hook on the EV, which ensures the car will be able to perform the task in a better way. "Even though the Tesla Model 3 doesn't have a tow hook, we decided to take one and modify it. We knew that while it wasn't rated to legally tow a Casita, it would be strong enough." , he added.
Date of first publication: December 25, 2022, 10:21 a.m. IST