Sports
Vancouver Canucks did Bruce Boudreau dirty in hiring Rick Tocchet
For an organization that has spent almost its entire existence doing nothing, the amount of noise Vancouver Canucks created definitely oversized. The three Stanley Cup Finals lost is a total of 53 years of their existence, but it feels like the drama they've created has always permeated the larger world of hockey, if only because they claim so. . Perhaps with their location on the West Coasttoasted bread, it's the only way they can get anyone to notice them in the midst of their occasional powers, sending another kid into a rage instead of just doing what they're supposed to do. Beating one of the most famous guys in hockey, Bruce Boudreau, is a great way to make headlines when your play fails.
The Canucks sucked this year, which isn't all that shocking. But they don't, or at least don't, smoke in any noticeable way. They weren't actually in the "Suck Hard for Bedard" Derby, nor were they near the chase in the playoffs. They're in the worst position you can ever come across in hockey, a hazy gray area with nothing and not going in any general direction. Basically, Sheffield.
When things are in a quagmire and there is no change, firing the coach is a natural progression. The Canucks need some kind of overhaul, they've had a very long time and they hired a new GM in Jim Rutherford just about a year ago. A GM wants his own coach, and he doesn't hire Boudreau. But it's not hard not to tell the world that you interviewed other coaching candidates before you fired the one you got, that's exactly what what Rutherford did.
It's not surprising that a GM talks to others before firing a coach. It's not wise to fire a guy and then make up. You want a plan in place. But it's all supposed to be a secret so you don't completely put your guy to shame. Especially when that guy is Boudreau, who his players and fans always love. Of course, you can do this with someone like John Tortorella.
G/O Media can receive commission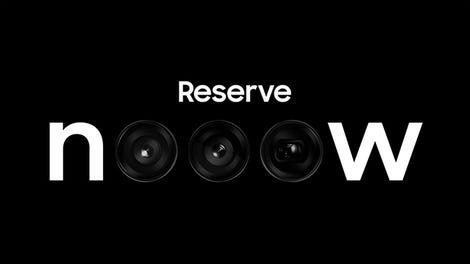 Up to $100 credit
Samsung Reserve
Reserve the next gen Samsung device
All you need to do is sign up with your email and boom: credit for your preorder on a new Samsung device.
The Canucks publicly embarrassed Boudreau for this guy?
Maybe the most galling aspect of all of this is that Rutherford and the rest of the Canucks front office put Boudreau out on an ice float so they could hire Rick Fucking Tocchet. There is nothing to suggest that Tocchet isn't the same moron that most every other NHL coach is, a beloved former player who keeps getting work because he was a beloved former player and that's it.
Tocchet has coached for six years, two in Tampa and four in Arizona, and while neither roster was all that close to good, it's not like he got any of them to play over their heads. He's never come close to sniffing a real playoff spot (no, the bubble doesn't count), and it's hard not to notice his immediate replacement in Tampa, Guy Boucher, was able to goof a conference final appearance in the first season he took over. There isn't even a raft of young players you could argue he helped develop into real stars. One gets the impression Steven Stamkos probably finds his way to 500 goals if he hadn't spent two seasons under Tocchet's tutelage. 
But there was Boudreau, left dangling in the wind all week, perhaps with his bosses hoping he would quit in the turmoil and get them off the hook for what they owe him, coaching two games at home with everyone in the building knowing that he was going to get fired. And it seems Boudreau knew exactly why it was dragged out this long.
Could anyone possibly watch Tocchet's work on TNT and conclude that he's anything other than a pillock? What exactly about this doofus merits treating Boudreau this way? By the way, Boudreau has playoff appearances and 100+ point seasons as a coach dripping out of his ears. Generally, he knows what he's doing, even if he hasn't come all that close to a Cup.
Vancouver's problems are not due to Boudreau
But even Boudreau couldn't get it working in Vancouver, because they're that big of a mess. In Washington, in Anaheim, and in Minnesota, Boudreau walked in and immediately rocketed those teams to the top of their divisions. In Vancouver he couldn't manage to keep the axles from falling off.
To be fair to both Boudreau and Rutherford, this mess was created before they arrived in B.C., thanks to the rudderless leadership that came before. Former GM Jim Benning never wanted to start over, but it is arguable whether the Canucks ever started either. Under Francesco Aquilini's ownership, the Canucks have always grasped at the bottom playoff spots instead of starting from the ground up, which has led to a mangled roster full of players desperately nabbed and signed to ridiculous contracts simply because the Canucks needed someone. They traded for Oliver Ekman-Larsson just in time to watch his bones and skills turn to cardboard. Tyler Myers has always been a stiff, and yet the Canucks couldn't help but be wooed by the fact that he's 6-8. Conor Garland isn't that financially prohibitive, but Benning gave up draft picks and more to get him and OEL when he's just a guy, much like anyone else who's put on a Coyotes jersey.
The whole organizations is in shambles
The Canucks haven't been helped by some younger players who looked like stars stalling out. Elias Pettersson looked like he would be what Karil Kaprizov is as a rookie four seasons ago. He's never really moved beyond that and looks like a really good second liner. Brock Boeser looked like a 40-goal scorer in his rookie year before getting hurt. He's never been totally healthy since and has never taken another step forward, though a couple backward. He's been a healthy scratch at times.
The Canucks haven't really earned the trust of their players either, which Quinn Hughes out of the bag when he told the world he thought Tanner Pearson's injury was mishandled. No one in Rutherford's subordinates felt that they were being treated well.
Rutherford also decided to renew JT Miller instead of exchanging him, and Miller was a good player after a season of scoring 99 points, but he will be in his 30s by the time the group is relevant again. There's no room to expand captain Bo Horvat, who may be heading for the exit door by the time you read this. That's fine, Horvat isn't really a franchise player, but how does the Canucks plan to figure that out? They will have to hustle to get the combination for Bedard or Adam Fantilli, and have just enough players who aren't good enough to be contenders but nowhere bad enough to knock Vancouver out. They really don't have too many capped drops for a few more seasons unless they can steal some other team's blind (never not in the NHL). They saw what a group built around Horvat, Pettersson, Boeser and Hughes could achieve for them, to name a few of them. Now it's time to try just with Hughes and a new team.
But how do they get there? The Canucks have never given any proof that they know how to do it, it's just the only tradition they've managed in their existence.