Game
Valve might be teasing a Counter-Strike 2 release date for next week

It looks like Counter-Strike 2 might soon be upon us. That's if you're reading somewhat generously into what could be a sly tease from Valve at a Counter-Strike 2 release date next week.

Counter-Strike 2 was revealed back in March, launching a limited test for select Global Offensive players – with CS2 planned to launch as a free upgrade for CS:GO, carrying over players' existing cosmetics and unlocks, when it comes out in full.

CS2 will run on Valve's flashy new Source 2 engine, boasting impressive new smoke effects – including being realistically dispersed by bullets, grenades and other physics, while also expanding to fill spaces naturally – and other visual improvements, such as more lifelike lighting, reflections and materials. There's also directional blood splatter determined by the direction of bullet impact. The hot new look for Counter-Strike's maps and environments will be matched by a revamped UI, and the introduction of a CS Rating to determine leaderboard ranking.
Behind the scenes, the game will use a new sub-tick system that will track the exact moment player actions occur, replacing the old reliance on tick-rate.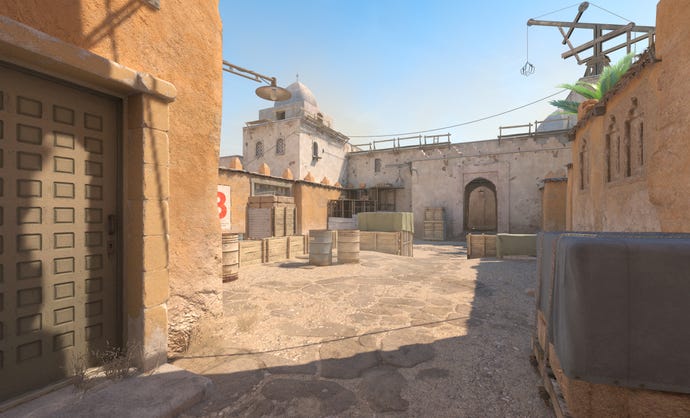 While the limited test was only rolled out to GS;GO VIPs, Valve said at the time to expect Counter-Strike 2's full release over the summer.

Given that we're now almost in October, it seems about time – and the cryptic question of "What are you doing next Wednesday?" posted by the official Counter-Strike TwiXer account might indicate that Counter-Strike 2 will release next Wednesday, September 27th.
What are you doing next Wednesday?

— CS2 (@CounterStrike) September 20, 2023

To see this content please enable targeting cookies.



Of course, we might be reading a bit too much into that and it turns out that someone at Valve accidentally mixed up their work Twitter access with asking someone to feed the cats while they're away. If that wishful thinking turns out to be accurate though, we might all be playing Counter-Strike 2 this time next week. What a world.