Sports
Vadeni prepares for what promises to be an epic Eclipse | Racing news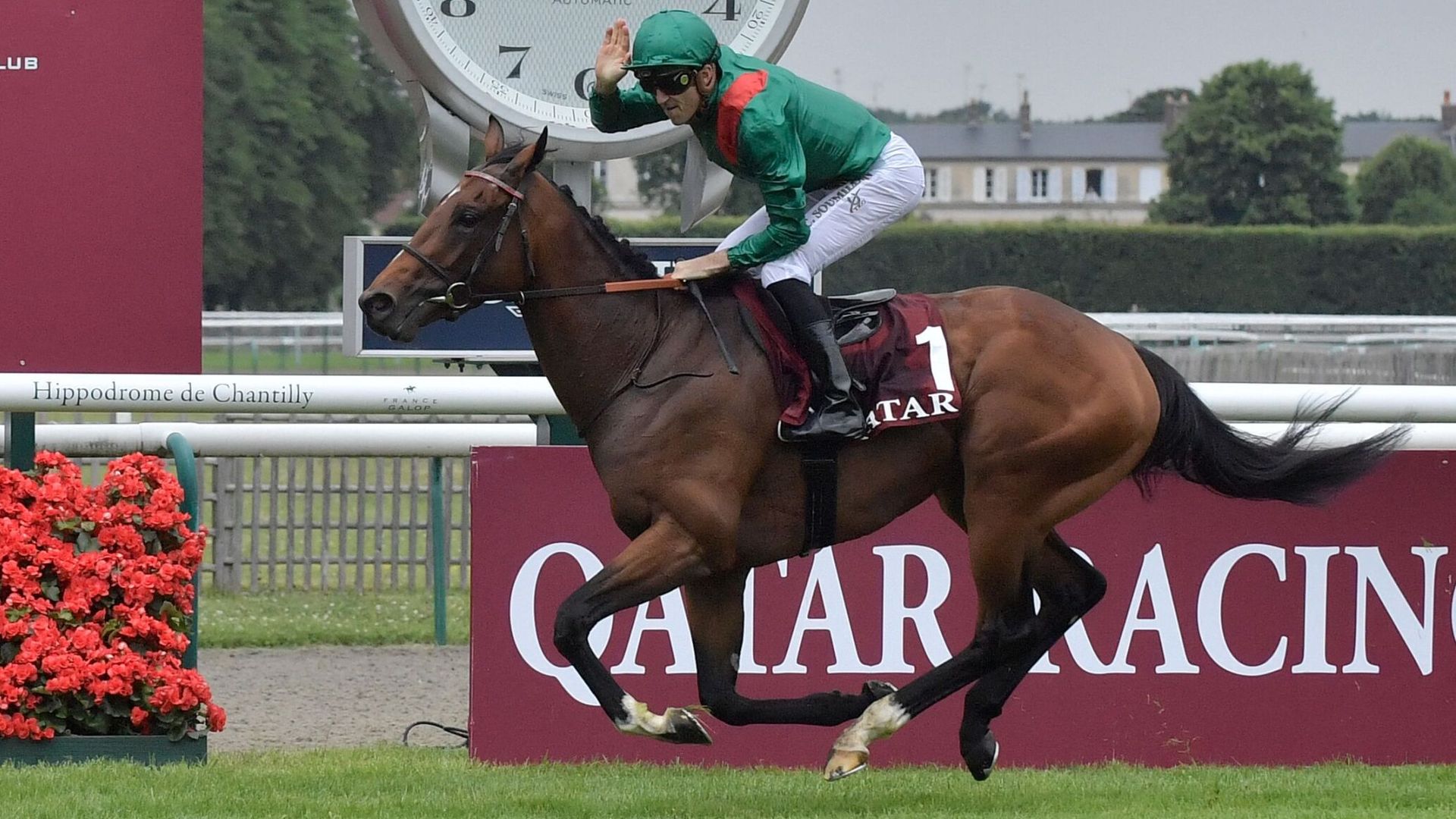 Club Prix du Jockey hero Vadeni is sure to take on the best of Britons in Coral-Eclipse's intriguing renewal on Saturday.
Churchill colt is set to be coach Jean-Claude Rouget's first runner in the Sandown show, which was added on Monday at a cost of £50,000.
Race sponsors put the excellent French Derby winner a 9-4 favorite against the 2,000th Irishman, the Native Trail 7-2 and the runner-up Prince of Wales's Stakes Bay Bridge with a score of 4-1.
Georges Rimaud, racing and caretaker manager for Vadeni owner Aga Khan, issued an upbeat report on the three-year-old's health on Tuesday.
He said: "Everything is fine. I was sent a message after the horse was active yesterday and all the lights were green.
"He hasn't been asked for much, but he's done well in Deauville on the racecourse and since he's been in great form, he really doesn't need more than he's already done.
"The pitch was called good by us in France and he had a very nice action, so we decided to keep adding him as we had planned."
While respecting the opposition, Rimaud is confident Vadeni has what it takes to become the first French-trained Eclipse winner since Javelot in 1960.
"It was exciting. We certainly liked his performance in the French Derby – he showed a very good foot spin, which impressed us," added Rimaud.
"Personally what he does at Jockey Club doesn't surprise me much because I know he's going to use that foot swing. Jean-Claude has always put a lot of faith in him, we're pleased. with Jockey Club's finish and we need to exploit this now.
"He doesn't race excessively – he's raced six times now – and going up against older horses is probably a task, but it's an exciting one and we look forward to it.
"This is the only race really available to us of that distance in a Group One and with good timing from the Prix du Jockey Club.
"I think he will go very early on Friday morning, settle down and start work on Saturday.
"It will be a challenge, but we are ready to take it."
It should come as no surprise that Vadeni featured on the list before posting for the Prix de l'Arc de Triomphe in October.
However, Rimaud doesn't believe he has the stamina to play a mile and a half at ParisLongchamp, and sees the Irish Championship Team at Leopardstown in September as a more suitable target at this stage.
He said: "We'll be better informed on Saturday night about what he can do for a fall campaign.
"We didn't necessarily know or think that this horse was made for a mile and a half. It had a lot of speed and we wanted to stick to the 2000 meters, or a little less with Eclipse, so that's the thing. This is very in the mind of our group.
"His performance in the French Derby certainly made us think that he can deal with Sandown and that he can handle the last runner-ups in there. Time will tell if that's the case. must be a good idea or not."
"The Arc is a very different race and at the moment we are not sure this horse can keep that distance.
"Obviously things can change at the end of the year and it will be based on how he runs in these different races. The race we can envisage after this one could be the Irish Champion. , but nothing is written in stone."
Vadeni is the obvious star of the Aga Khan Studs team, which is celebrating its 100th anniversary this year.
Rimaud said: "You dream a lot of things in this business. You dream of Guineas and Derbys and the rest of it. We breed a lot of horses every year and we're happy to be able to bring in a few. I get to that level.
"It's not easy, it needs a lot of commitment from the owners, and we certainly dream of it. I know Your Majesty is very pleased with it and it's great to have a good year in the anniversary year. "