News
UN Bachelet hails 'millions of voices' addressing racism – Global issues
To pay tribute to those who "relentlessly – and courageously – fight racism, racism, xenophobia and related intolerance," Ms. presented to the Human Rights Council That progress has been made.
"Powerful global movements against racism are changing the status quo," said the UN rights chief, pointing to the "worldwide protests against racism and racism" fueled by the 2020 murder of George Floyd, as a "proof of human strength and solidarity".
Need more work
In the face of racism and discrimination that seeps deep into social structures and institutions, she notes that courageous defenders often encounter "xenophobia and hate speech." …[and] countless obstacles".
Furthermore, their skin color, ethnic background, religious beliefs or place of birth can put their lives in danger, the senior UN official continued.
While applauding the "significant efforts" of rights defenders and encouraged by their progress, she acknowledged that millions continue to be threatened by racism.
"Africans and people of African descent, Asians and people of Asian descent, indigenous peoples, migrants and minorities, peoples and languages, continue to face racism, racism, inequality and exclusion.
"This can often take the form of Islamophobia, anti-Semitism, religious discrimination and intolerance, affecting Muslim, Arab, Jewish and other communities. other communities in the world".
Dangerous stories
Meanwhile, harmful narratives continue to grow against migrants and refugees, evoking fear and racial superiority while fueling racism, hatred and violence. .
"This hatred is often fostered by political discourse, or by the media," the High Commissioner explained, explaining that "toxic stories destroy the fabric of our society…[and] destabilize our shared values".
She said that in peacetime as well as in conflict, governments, politicians and the private sector bear a "special responsibility" not to incite hatred, discrimination and violence, including online. .
"All manifestations of racism must be addressed and stopped immediately."
Catch up on speed
"We are moving too slowly," Ms. Bachelet told the meeting. "It is important – and urgent – that we unite to speed up the fight against racism and racism".
Noting that Durban PoA remains "as relevant as ever" in this fight, she stressed that States also need to honor their obligations and use international tools to devise anti-corruption laws and policies. racism and racism.
"Newly established Permanent Forum of Africans will soon begin to act and advise this Council on matters relating to persons of African descent," said the High Commissioner.
It will also contribute to the development of a United Nations declaration on the promotion, protection and full respect of the human rights of people of African descent.
She said that her office, OHCHR'S, A four-point agenda for transformative change for racial equity and equity also provides "several important recommendations and a clear road map for action".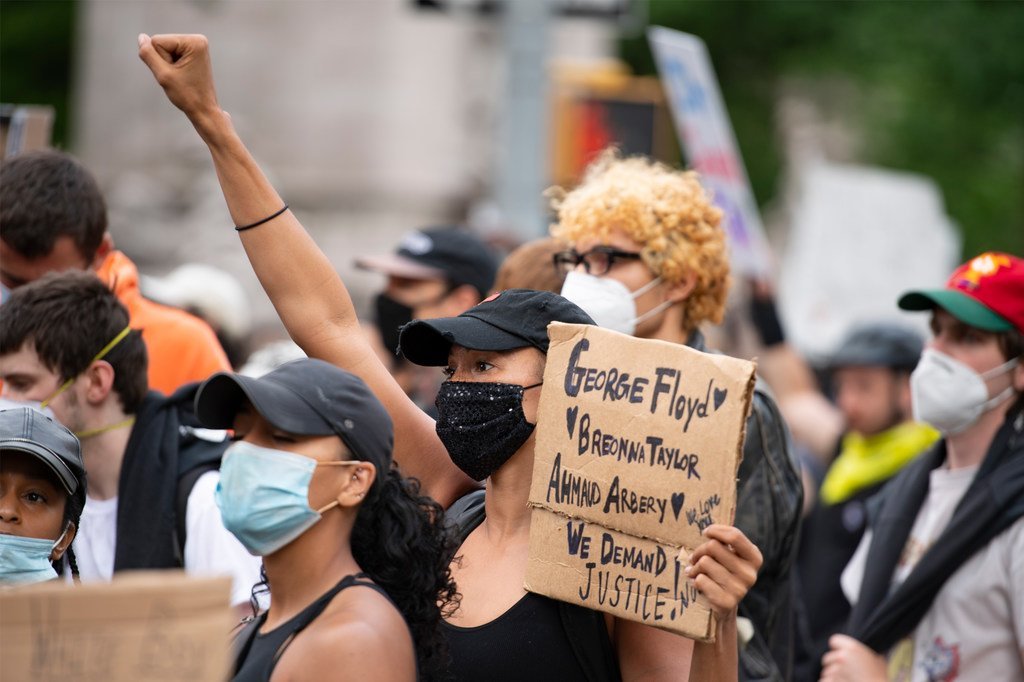 Provide justice against
The United Nations rights chief urged States to listen to those who are discriminated against, stand up against racism in all its formsand act on their concerns.
"This cannot be a purely cryptographic endeavor," she said, describing it as a "fundamental step" by which activists and communities engage meaningfully, effectively and globally. represented "at every level of decision-making" in the fight against apartheid.
Furthermore, she continued, States and societies must address the legacy and consequences of apartheid and exclusion, including colonial exploitation, enslavement and trafficking of enslaved Africans.
It's time to bring punitive justice – Acting UN chief
"These crimes have affected generations of women, men and children, stripping them of their humanity," Ms. Bachelet said, adding that "it is time to bring punishment to justice." punish".
The Power of Diversity
Only by accepting our differences can we move toward real change.
"The International Day for the Elimination of Racism observed to remind us of the horrors that racism can cause," she told the participants.
Commenting that "collective action is powerful action", she urged people to stand in solidarity with all victims.
"Together, let's speak up and stand up against racism," concluded the High Commissioner. "Never repeat".