News
Ukraine: Children among 146 bodies exhumed at mass burial site in city of Izyum, says official | World News
The two children's remains were among 146 bodies unearthed at a mass burial site near the city of Izyum in eastern Ukraine, according to an official.
Many of the victims were civilians, with some fearing torture while enduring violent death, authorities said Monday.
The mass burial site of 440 graves was found after the city was liberated from Russian control by Ukrainian forces.
Ukraine latest: Zelenskyy vows no 'calm' in resistance after quick profit in Kharkiv
The city was recaptured after a counterattack in the Kharkiv region.
Kharkiv governor Oleh Synehubov said two children were among the bodies in Izyum.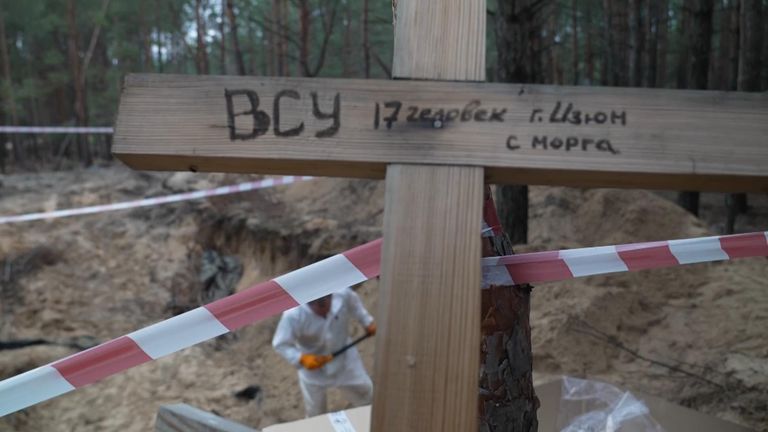 "Some of the dead showed signs of a violent death," he said.
"There are bodies with bound hands and traces of torture."
He added: "The deceased were also found with explosives, shrapnel and stab wounds.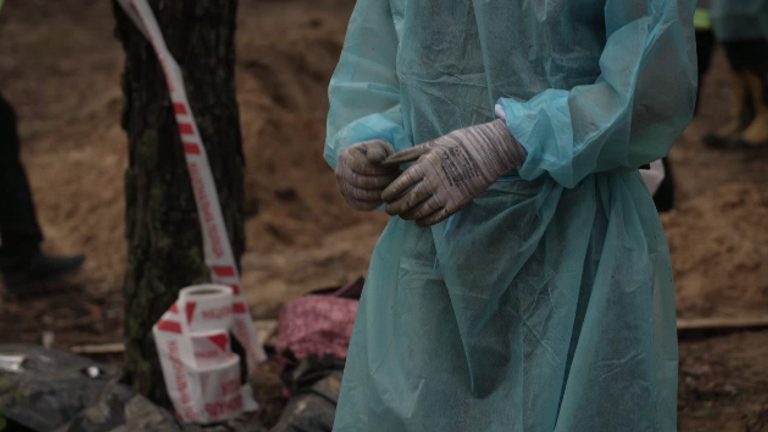 Forensic experts clad in white protective suits and rubber gloves spent days excavating and identifying bodies buried in makeshift graves marked with wooden crosses. fragile wood.
President Volodymyr Zelenskyy is pictured in the newly recaptured city raised his country's blue and yellow flag in a triumphant display last Wednesday.
After the burial site was discovered, Zelenskyy's chief of staff, Andriy Yermak, labeled Russia a "murder country" and a "state sponsor of terrorism".
Kremlin spokesman Dmitry Peskov dismissed Ukraine's accusations as "lies".
In his nightly address to the nation last Thursday, Mr Zelenskyy said: "We want the world to know what is really happening and what the Russian occupation has led to.
"Unfortunately, Bucha, Mariupol and now, Izyum.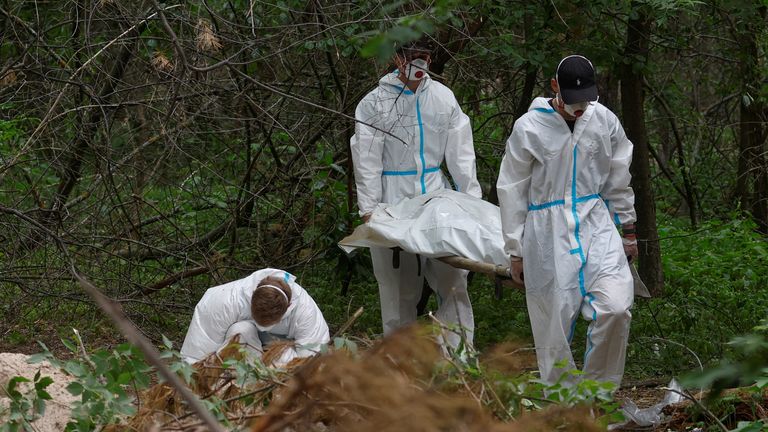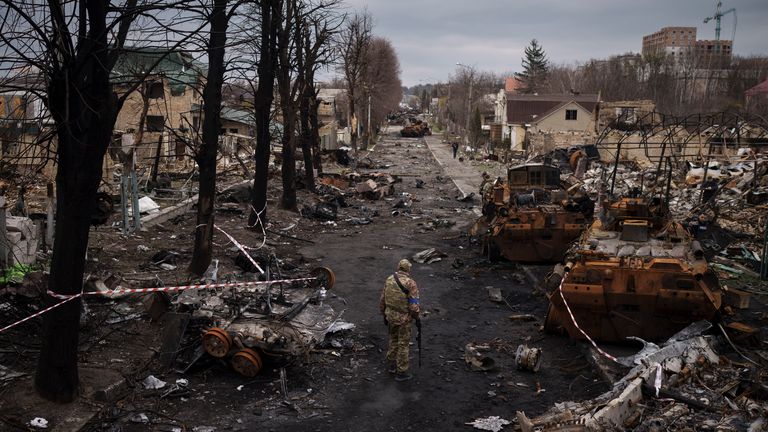 "Russia leaves death everywhere. And it has to be responsible for that. The world must force Russia to really account for this war."
US President Joe Biden has previously labeled Russian leader Vladimir Putin a "war criminal". about the killings of civilians in Bucha, a suburb of Kyiv.
Some were shot in the head with their hands tied behind their backs, according to Ukrainian officials.
But Moscow has categorically refused to take responsibility for the massacre.
Meanwhile, Photos from Mariupol reveal how the besieged city was "totally devastated" after weeks of relentless bombardment at the hands of Kremlin troops.
Dozens of people sheltering in a theater died after a reported Russian air strike – although the building was marked with the word 'children' in an attempt to thwart an aerial attack.