News
Turkey-Syria earthquake: Love Island star Ekin-Su eager to volunteer in relief effort – as she reveals family have been caught up in disaster | Ents & Arts News
Love Island star Ekin-Su Cülcüloğlu told Sky News she wants to volunteer to help with earthquake relief efforts in Turkey and Syria.
The brotherThe born model and TV personality, of Turkish descent, also revealed to Sky News host Mark Austin that members of her family were caught up in the disaster.
"It's really heartbreaking because it's my heritage, I'm Turkish so I have a lot of friends and family out there," she said.
Read: Turkey-Syria earthquake – update: More than 7,300 killed
"I have family members who have been through shaking. They've been outside, they've slept outside.
"It's scary because those are people close to me."
To date, more than 7,300 people are known to have died across the country Turkey And Syria next a magnitude 7.8 earthquake and a series of strong aftershocks in the area.
Rescuers, including a team of 77 experts from the UK, are doing their best to rescue survivors from the rubble of collapsed buildings.
The people were freed from the rubble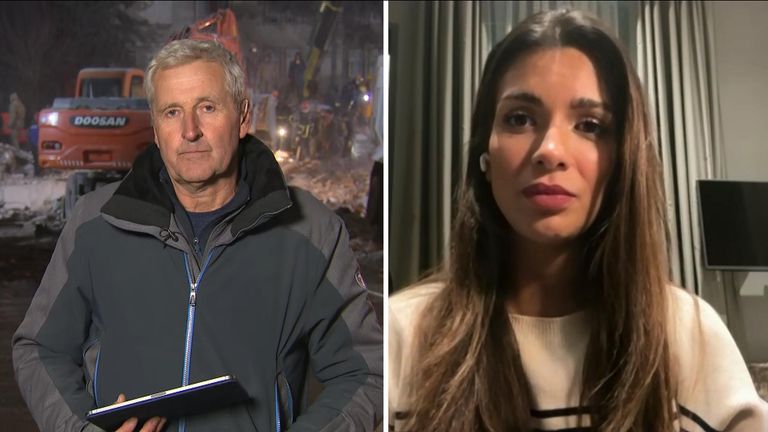 Cülcüloğlu, who used to live and work in Turkey as an actress, revealed that she donated money to the rescue effort and participated in a video calling for the British Red Cross.
When asked if she would consider going with the charity to help out in person, she said: "Yes – as soon as the opportunity arises, I'll be there.
"Obviously it's my home, it's my second language. Whatever I can do, I'm there to support anyone."
Read more:
Turkey-Syria earthquake: Baby born under rubble of house
Stronger tremor out of 285 aftershocks recorded
Calling on others to also donate, the 28-year-old added: "A little help from everyone would be great because we need people to save the people buried in the ground."
Cülcüloğlu, who won Love Island 2022 with her boyfriend Davide Sanclimenti, was born in Islington, north London, to Turkish parents and lived in Istanbul while participating in Turkish TV shows.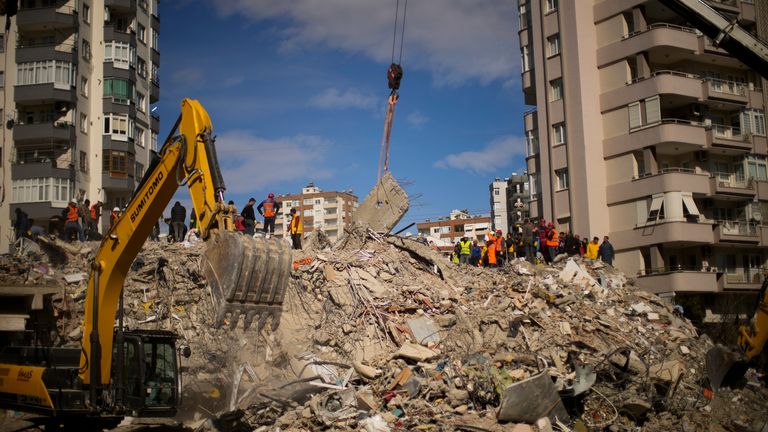 Talking about her experience, she said: "We've always lived in Turkey – I've lived in Turkey for two years.
"You never know – any movement – we fear the next earthquake.
"I've always lived in fear living in Istanbul, but the fact that this has hit many cities and it's affected a large area of ​​Turkey and Syria, it's devastating."