World
Turkey earthquake: Yeni Malatyaspor goalkeeper Ahmet Eyup Turkaslan dies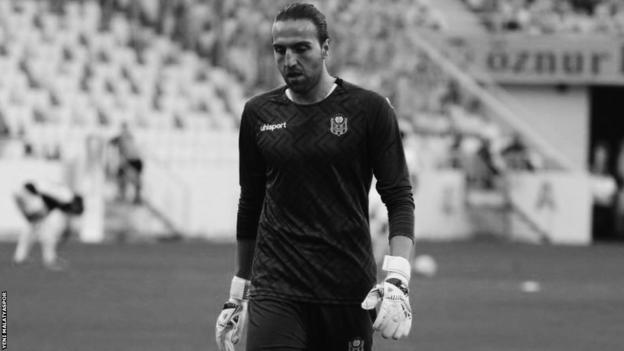 Turkish goalkeeper Ahmet Eyup Turkaslan has died following Monday's earthquake in his hometown, his club Yeni Malatyaspor has confirmed.
"Our goalkeeper, Ahmet Eyup Turkaslan, has died after the earthquake. Rest in peace," the club wrote on Twitter.
"We won't forget you, beauty," it added.
Turkaslan, 28, has played six times for Turkish second-tier club Yeni Malatyaspor after joining in 2021.
Former Crystal Palace and Everton winger Yannick Bolasie, now playing for Turkish second tier side Caykur Rizespor, wrote on Twitter: "RIP brother Eyup Ahmet Turkaslan. You could see who before. there in the cellar, then they were gone."
Bolasie added: "My deepest condolences to all his family and teammates at Yeni Malatyaspor. I am heartbroken to hear this news and wish that we can all continue to help. people who have difficulty."