News
'The PM has to listen': Hundreds of striking nurses descend on Downing Street | UK News
The drums, flags and trumpets make up the sound and look like a carnival but this is not a celebratory party.
hundreds outstanding nurses, along with doctors and other medical staff colleagues, gathered outside Euston University University Hospital ahead of a parade to the prime minister's door.
The mood of many people here matches the freezing cold in the middle of winter. I was accompanied by Bert Roman, a hematology nurse from central London.
Can the NHS survive? Be a spectator for a live debate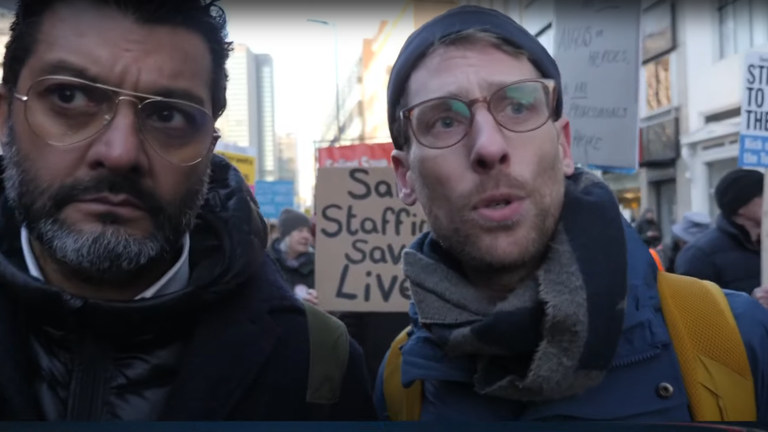 He told me he had worked in the NHS for more than 20 years, but the constant pressure had caused him to cut back on his work hours and rethink his future.
"Everybody agrees that we have to do this to ensure safe patient care within 5-10 years, or else our service will decline even further and we will be left with nothing, " Bert said as we walked down Tottenham Court Road, our conversation was drowned out by drivers honking their horns wanting to show their support.
Bert and his colleagues are really angry at the government, ostensibly about its refusal to negotiate salaries but also with how "they are trying to control the message around patient safety and patient safety." delay in care".
If the public mood shifts away from support of the nurses it is certainly not obvious along the few miles we marched through central London.
Read more:
Health Secretary Steve Barclay says 10% pay increase for nurses 'not affordable'
Ambulance strike: GMB union announces six more days of action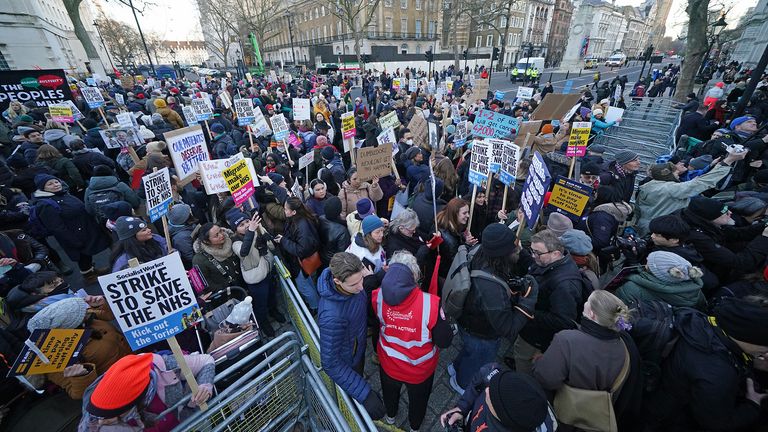 In fact, quite the opposite.
Lined up on the sidewalk, those we passed shouted support and clapped their hands.
But as the many raised banners have shown, clapping in support of the NHS doesn't pay the bills.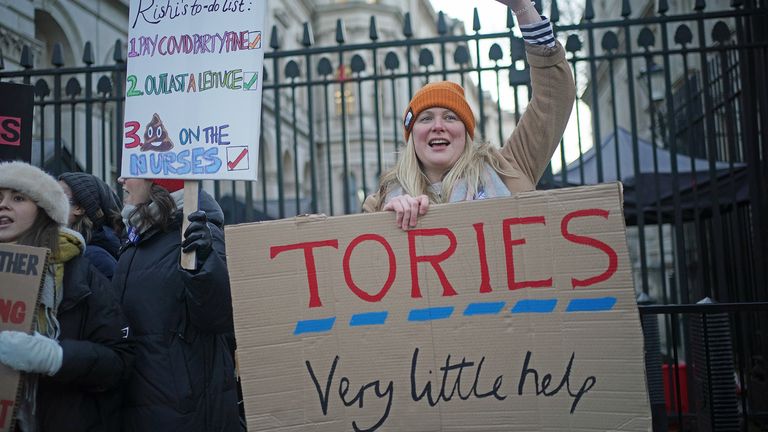 As the lights dimmed, the slogans and chants turned into jeers and boos. We went to Downing Street.
Here waving her banner and shouting her disgust, I met Maria Fernandes, an emergency nurse from London.
Maria's voice faltered as we talked, her accent a mix of native Spanish and adopted Scots. She said her patients often comment on it.
Maria paints a vivid picture of her hellish shift in A&E with patients on trolleys, stacked ambulances unable to take their patients off and people waiting up to 30 hours to be examined.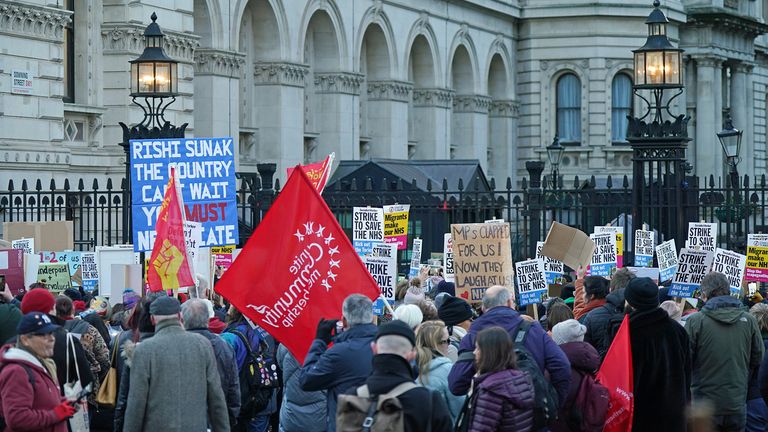 This is what brought Maria to Rishi Sunak. I asked her if she thought he was listening to them.
"He has to," she said, with more hope than anything else.
If you are an NHS worker and would like to share your experience with us anonymously, please email [email protected]