News
'The Fantastic Four' who helped build G20 consensus | India News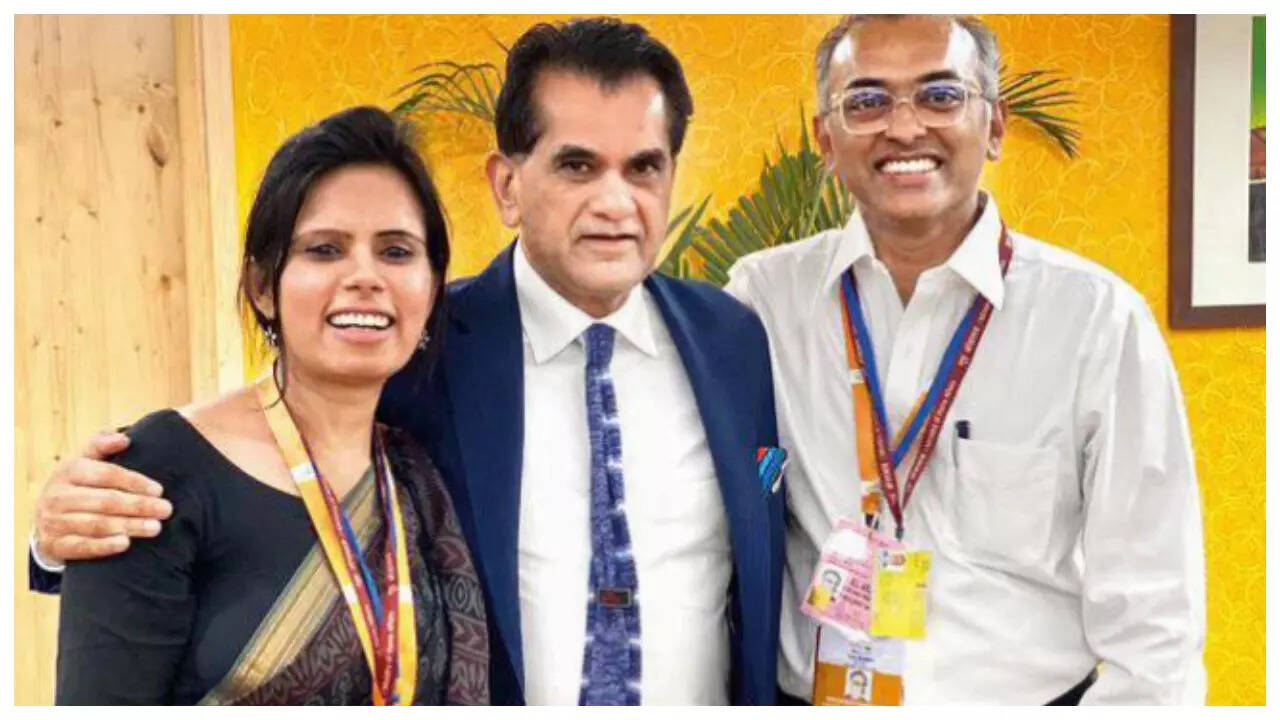 Four Indian Foreign Service officers, who worked with the country's G20 sherpa Amitabh Kant, were key to India securing a consensus at the G20 Leaders Summit after hours of tough negotiations. India's G20 sherpa had taken to microblogging site X to tweet a picture with joint secretaries Enam Gambhir and Nagaraj Naidu Kakanur shortly after the deal was clinched. "The most complex part of the entire G20 was to bring consensus on the geopolitical paras ( Russia-Ukraine). This was done over 200 hours of non-stop negotiations, 300 bilateral meetings, 15 drafts. In this I was greatly assisted by two brilliant officers." The profiles of the four officers:
Abhay
Thakur, additional secretary, G20 Secretariat
Thakur is an engineer-turned diplomat and joined the IFS in 1992. The unassuming diplomat worked with Kant and was part of every negotiation. His wide experience helped clinch consensus on several issues. Thakur has worked in the country's missions overseas, which include Moscow, London, Ho Chi Minh City and as High Commissioner of India to Nigeria and Mauritius.
Nagaraj
Naidu Kakanur, joint secretary
, G20
Secretariat
Kakanur is an IFS officer of the 1998 batch. As joint secretary at the G20 secretariat, he is the coordinator for work linked to anti-corruption, culture, development, digital economy, education, foreign ministers and tourism working group. He has served in China on four stints and is a fluent Chinese speaker. He is a yoga and fitness enthusiast. He has also served in the United Nations and his ability to drive tough negotiations and draft experience has helped immensely. He has a masters in law and diplomacy from Fletcher School of Law and Diplomacy, US.
G20 India Sherpa Amitabh Kant Answers The Internet's Most Searched Questions
Enam Gambhir, joint secretary, G20 Secretariat
Gambhir is a 2005 batch Indian Foreign Service officer. The fluent Spanish speaker has extensive experience across several key postings in several countries. She has also dealt with issues related to Pakistan, Afghanistan and Iran. Gambhir, who has a double masters in Mathematics and Advanced International Security, used her experience to overcome major roadblocks during the negotiations. The soft spoken diplomat is also a poet who writes in Hindi, English and Spanish.
Ashish Kumar Sinha, joint secretary, G20 Secretariat
Sinha is a diplomat with more than 18 years of experience as an IFS officer. He has served as India's deputy high commissioner in Nairobi, Kenya. After joining the IFS in 2005, Sinha also served as Counsellor in the permanent mission of India to the United Nations and has experience working on issues linked to Pakistan. He is a fluent Spanish speaker and has made crucial interventions during the negotiations. A key part of the sherpa's crack team, Sinha is seen as calm and decisive in his approach to complex negotiations.
Watch "200 hours 300 meetings" India's G20 sherpa Amitabh Kant hails his team, shares G20 complexities