Auto Express
Tesla reduces production at Shanghai factory, remaining closed for 11 days in January
Tesla plans to implement a reduced production schedule at its Shanghai plant in January, extending output cuts starting this month into next year, according to an internal schedule reviewed by Reuters.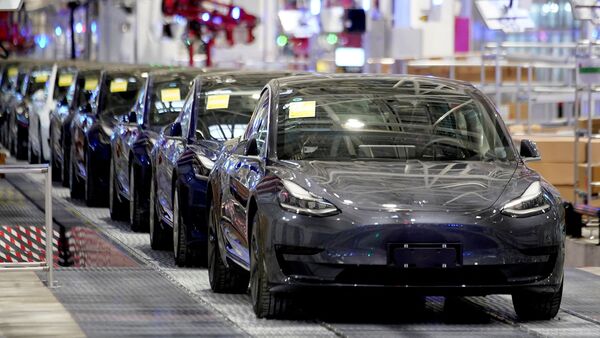 Tesla will run production for 17 days in January from January 3 to January 19, and will stop producing electric vehicles from January 20 to January 31 for an extended Lunar New Year break, according to a plan that Reuters obtained.
Tesla did not specify the reason for the production delay in its production plan. It's also unclear if work will continue outside of the Model 3 and Model Y assembly lines at the plant during the scheduled shutdown. Tesla's long shutdown over the Lunar New Year has not been established.
Tesla did not immediately respond to a request for comment from Reuters.
Tesla suspended production at its Shanghai plant on Saturday, following an established plan to halt most work at the plant by the last week of December, Reuters reported.
Tesla's latest production cuts in Shanghai come amid a growing wave of infections after China withdrew its Covid-free policy earlier this month. That move was welcomed by businesses even though it disrupted production outside of Tesla.
Like other automakers, Tesla also faces a drop in demand in China, the world's largest auto market. Earlier this month, Tesla offered an additional incentive to buyers who owned a vehicle in December. The company slashed the price of Model 3 and Model Y vehicles by up to 9% in China, in addition to subsidizing insurance costs. dangerous.
The Shanghai factory, the most important production hub for Elon Musk's electric car company, remained open during the last week of December last year and took three days off to celebrate the Lunar New Year.
The period from January 21 to January 27, 2023 is a Chinese New Year holiday.
Tesla's Shanghai factory, a complex that employs about 20,000 workers. accounts for more than half of Tesla's output in the first three quarters of 2022.
Tesla has set a target of 50% growth in production and electric vehicle deliveries by 2022. Analysts expect output to fall short of that target at nearly 45%, based on forecasts for the near-ending fourth quarter. .
Date of first publication: December 27, 2022, 17:18 pm IST