Auto Express
Tesla becomes a brewer; launched a special beer influenced by Cybertruck. Details here
Tesla never ceases to amaze us. The electric car maker's latest surprise is a special edition beer. The automaker has launched a limited edition beer inspired by the Cybertruck electric pickup truck, dubbed GigaBier. It comes in a pack of three stylish bottles. Tesla unveiled the beer on its official Twitter account by calling it robotic and man-made.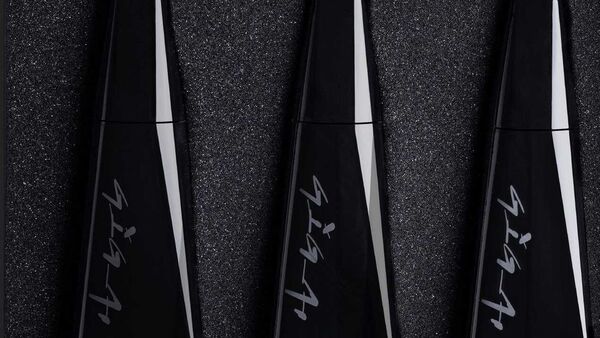 This limited edition beer is brewed in Germany and comes in a stylish Cybertruck-inspired three-bottle case. Each bottle contains 330 ml of beer and the whole set costs about 97 USD/pack. Obviously, it's not very affordable, but considering that it's a special edition beer by the world's most famous electric car maker, there could be some recipients.
Also read: Tesla Cybertruck is going to be great, says Elon Musk
Tesla claims that the GigaBier is rated at 5% ABV and is made with water, barley malt, yeast, and Cyberhops. The automaker-turned-car maker has said that the Tesla GigaBier can be ordered in select European countries but not elsewhere. In addition, a consumer can only purchase one package per order.
The EV maker describes the alcoholic beverage on its official website by saying that the GigaBier is designed to emulate the appearance of the Cybertruck while also honoring a 500-year tradition of German brewing Reinheitsgebot. "Enjoy this limited edition pilsner-style beer brewed in Berlin with our exclusive Cyberhops line and notes of citrus, bergamot and sweet fruit. Each bottle features a seamless glossy black cap with the Giga watermark glows in the dark. Prost !" Tesla said in its official post.
Interestingly, brewing isn't something Tesla suddenly does, as it has previously hinted at such a project. Tesla CEO Elon Musk himself introduced the beer in late 2021 during the Giga Fest event at the Berlin Gigafactory. Also, Tesla launched a limited edition tequila a few years ago that was sold in two batches and both sold out in less than an hour.
Another interesting fact is that Tesla isn't the only car brand that has forayed into the food and beverage sector. The German auto giant and Tesla's biggest challenger, volkswagenhas been making curries at the Wolfsburg plant since 1973. In recent years, the automaker has sold more sausages than cars.
First published date: April 2, 2023, 16:29 pm IST