Lifestyle
Tea bags used by Queen Elizabeth sell for $12,000 on eBay
Queen Elizabeth II, the UK's longest-serving monarch, passed away at the age of 96 on Thursday, and people online wasted no time peddling memorabilia. To celebrate her 70th year on the throne, an eBay user listed a tea bag, believed to have belonged to the late Queen. Users claimed on eBay to take the tea bag out of Windsor Castle in 1998. It is currently selling for $12,000 on the e-commerce platform. The seller in the description says: "This is the very tea bag you may have seen on CNN in late 1998. It was used by Queen Elizabeth II Regina Britannia and taken out of the Castle by a special exterminator. Windsor Radio, who was called in to help the Queen. dealing with cockroach infestations in London in the 1990s."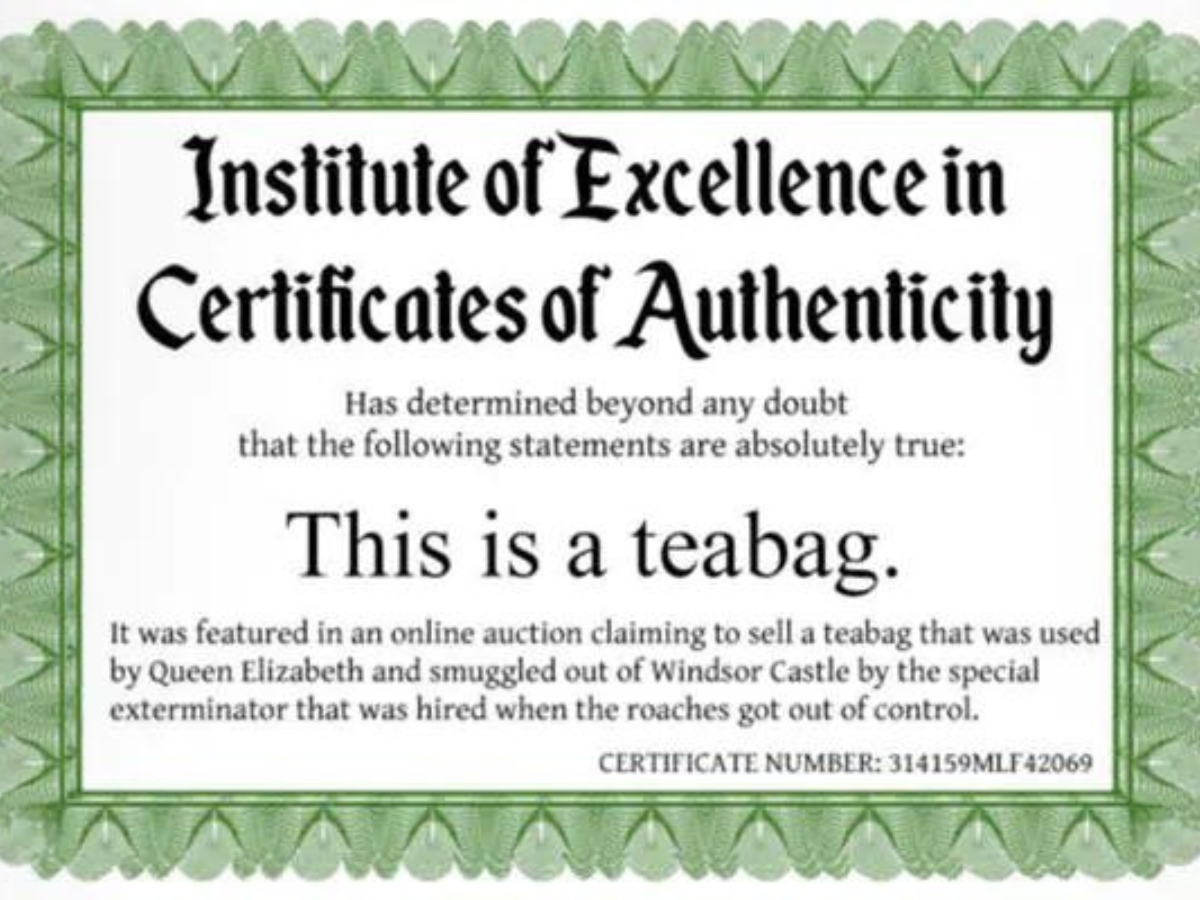 That's not all, used tea bags come with a Certificate of Authenticity issued by the "Prestigious IECA" (Institute of Excellence for Certification of Authenticity). The certificate of authenticity states that, "it has been clearly established that the following statements are absolutely true: This is a tea bag."

On Thursday, a seller from Decatur, Georgia, USA described the tea bags as "extremely rare."
Not just tea bags, there are many other interesting listings available on eBay. One seller listed life-size wax figures of the Queen – for $15,900. The seller in the description claims that the statue has real human hair, plastic eyeballs and plastic teeth – created using samples of dental veneers.
There are many other items that are in high demand, including the Queen's Barbie doll, currently listed for US$1,299.99.
Another seller has listed a Queen Elizabeth Jubilee silver and wooden Calamander box by Winsor & Newton 1977, for $51,597. In the description, the seller states that the box was made as a gift to Queen Elizabeth II on the occasion of 1977.
A handwritten signature of the Queen also sold for US$11,249.