Auto Express
Tata Motors domestic sales remain flat in August, EV volumes grow by 55%
Tata Motors reported its sales for the month of August 2023 and the automaker's domestic volumes stood at 76,261 units when compared to 76,479 units in August 2022. The automaker's total sales (passenger + commercial) were at 78,010 units, compared to 78,843 units during August last year, maintaining the sales momentum.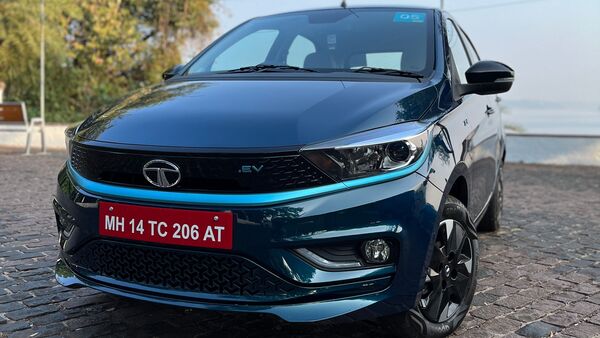 Total Passenger Vehicle (PV) sales in August 2023 were at 45,933 units, a drop of 3 per cent over 47,351 units sold in August last year. Domestic PV sales stood at 45,513, down by 3.5 per cent, as against 47,166 units sold in August 2022.
Also Read : Tata Nexon facelift teased for the first time ahead of launch
On the other hand, exports grew by 127 per cent from 185 units last August to 420 units last month. Electric vehicles showed maximum growth of 54.9 per cent with 6,236 units sold last year, as opposed to 4,026 units sold in August 2022.
Total Commercial Vehicle (CV) sales in August were at 32,077 units, growing by 1.9 per cent over 31,492 units sold during the same period last year. HCV trucks, ILMCV trucks and passenger carriers were all in the green, while volumes for cargo and pick-up vehicles saw a 4.4 per cent decline. Domestic CV sales stood at 30,748 units, up by 4.9 per cent over 29,313 units sold last August. Exports declined by 39 per cent to 1,329 units, from 2,179 units a year ago.
First Published Date: 01 Sep 2023, 17:37 PM IST