News
Shark Tank India 2: Namita Thapar slams a founder for promoting unhealthy ways of weight loss; says, 'Log yeh sab gimmicky cheezein…'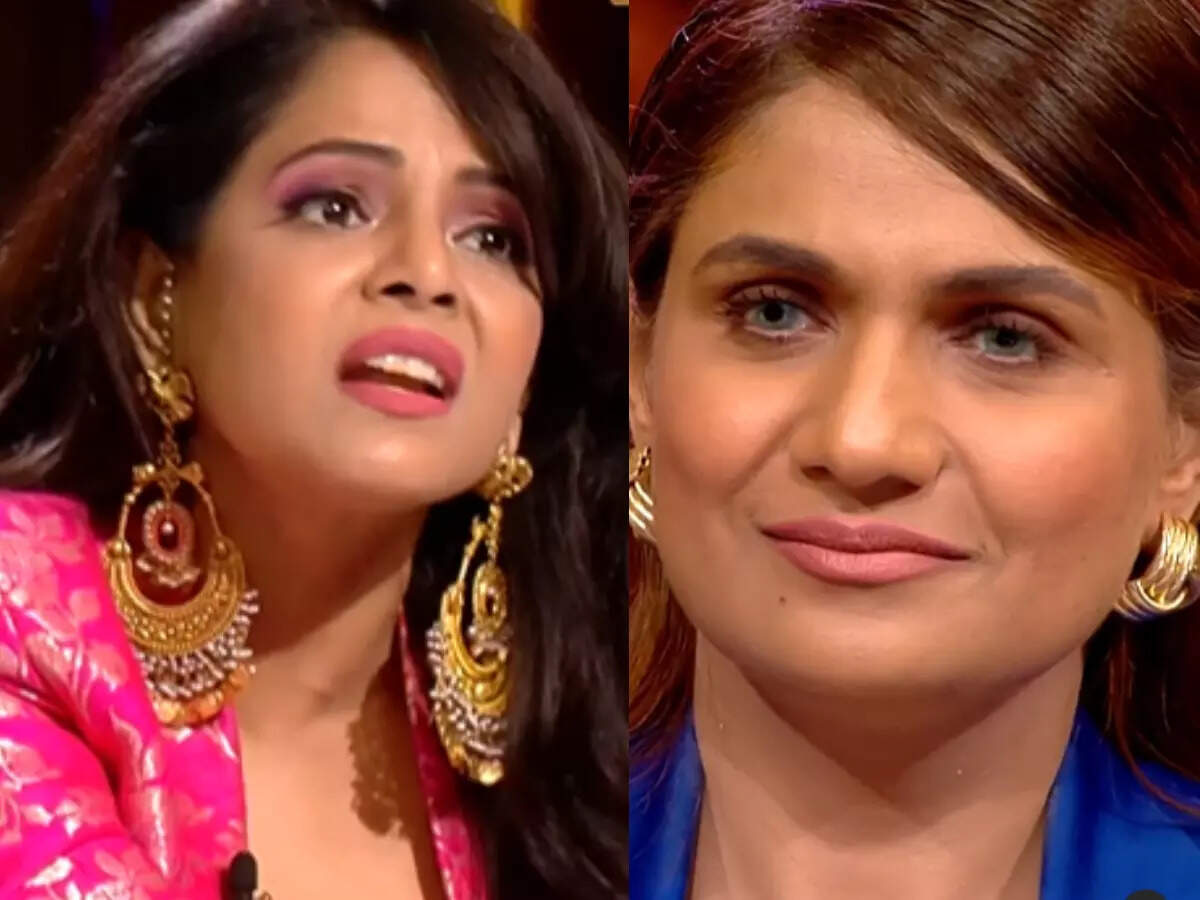 The upcoming episode of Shark Tank India 2 will see Namita Thapar take down the founder of a
losing weight
company for its business pitch.
The ad shows Shikha Aggarwal telling Sharks about her "unique concept" of helping to lose weight without exercise. She asked for their advice and Rs. 20,000 for 1 percent equity.
She said: "When I was fat, I was very lacking in energy and confidence. With a diet, you can eat soup and salad, and I am a mother, you also have a busy schedule. So I was learning diet and nutrition with that I started following this unique concept and this is the result I lost weight without exercise. "
While 'Shark' Aman Gupta was impressed with her energy and Vineeta Singh praised her with the phrase: "Aap sach mein bahot dhamakedaar ho (You are such a strong person)", judge Namita Thapar retorted. was not impressed.
Faced with weight issues herself, Namita disagrees with Shikha's concept and use of the word 'reboot'.
She said to her, "Yeh jo aapne use the word kiya hai na 'reboot', isi mein problem two. Ye jo aap bata rahi hai na usse mein basically agree nahi kar rahi hoon, ki no exercise… humare saath aate hain, restart karte hain… spread the message ki lose weight ek change your lifestyle se hota hai… aur hum is diabetic, blood pressure is forbidden rahe hain because log ye sab flaunt cheezein kar rahe hain aur aur apne health ke saath mess kar rahe hain Toh mujhe ye sab sunke thoda sa i'm sorry but gussa jaise aa jata hai mine is out. (My main problem is with the word 'reboot' that you used. Basically, I disagree with what you are saying, that shouldn't exercise, we should. starting over, etc. Weight loss happens as a result of lifestyle changes, and if our nation is becoming the diabetes and blood pressure capital, it's because we're engaging in these gimmicks. and play with strength our health)."
In a podcast with author Chetan Bhagat, Namita talked about her emotional eating disorder and how she was bullied at school for being a 'moti' and a 'mustache girl'.
She said: "I'm very overweight. I have a lot of facial hair and acne. I was very embarrassed about my body as a teenager. I can't share my weight, it's a lot. No guy looks at me.