Tech
Samsung Galaxy S22 has a new color: What color is it and how much is the price of the new model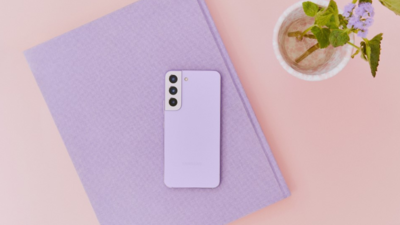 Samsung's love for purple is not hidden. The company has introduced some beautiful purple shades in the past with Galaxy S8, Galaxy S9. There is a purple color BTS version of the Galaxy S20+. Then we have a purple shade of the S21 series, namely Phantom Violet and Lavender Z Flip 3. Now, SAMSUNG revealed Galaxy S22 completely new Bora purple Shade.
The Bora The purple shade has "pale and neutral tones", the word "Bora" here literally translates as purple in Korean. However, the S22 series is already available in purple but in limited quantities, only through Samsung's online store. Meanwhile, the new Bora Purple shade will be widely available.
Galaxy Z Flip 4 and Galaxy Buds 2 Pro may also come in new Bora Purple color
The Galaxy S22 won't be the only device with this new glossy color, as new Galaxy devices will launch later this year in Bora Purple. Samsung seems to be referring to the upcoming Galaxy Z Flip 4 and Galaxy Buds 2 Pro. We've seen renders of these two devices in purple shade, so there aren't many surprises.
The Galaxy S22 Bora Purple will be available for purchase starting August 10, the same day as the Galaxy Unpacked event. The new shade will be available for $799 (Rs 63,827). There is no exact information on the availability of Bora Purple Galaxy S22 in India. However, we can expect it to be available on the same day in India as well.
FOLLOW US ON SOCIAL MEDIA
FacebookTwitterInstagramKOOKS APPYOUTUBE