Business
Said Cenovus CEO (NYSE:CVE) Negotiations on preventing provincial and federal conflicts over carbon capture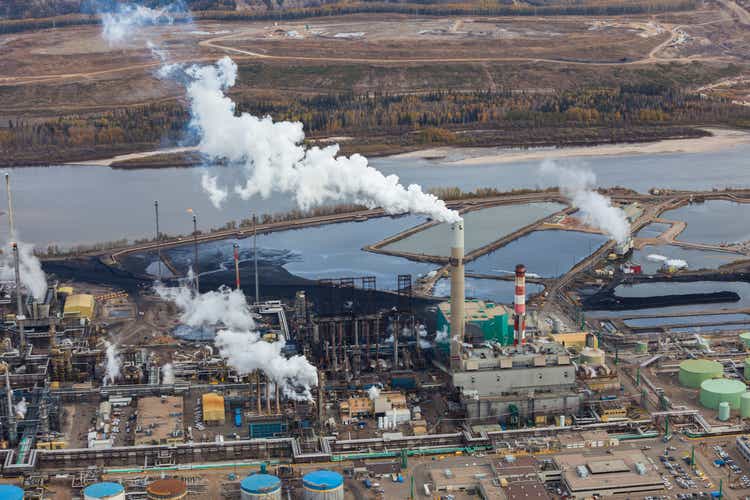 Cenovus Energy (NYSE:CVE) CEO Alex Pourbaix said friction between the federal government of Canada and the provincial government of Alberta is makes it difficult to hold meaningful conversations on funding carbon capture and storage projects needed to decarbonization in the oil and gas sector, Reuters reported on Monday.
Cenovus (CVE) is a member of the Road Alliance, a partnership between six of Canada's top oil sands producers to target net-zero emissions by 2050, which has unveiled plans to develop a CCS center in Alberta that can could cost 16.5 billion Canadian dollars (~12.3 billion US dollars) by 2030.
The group wants public funds to fund two-thirds of the cost and says government support will accelerate decarbonisation and help establish a competitive clean tech industry in Canada, but both federal and provincial governments both believe that the other party should contribute more.
Pourbaix said there is still a need for "important discussion" between federal and provincial governments and industry, and Pathways has set a target for early this year.
Pourbaix and Derek Evans, CEO of MEG Energy, members of Pathways (OTCPK:MEGEF) said its biggest concern is that Alberta won't have enough workers to decarbonize the oil array.
Cenovus Energy (CVE) should continue Western Canada's strategy of reducing exposure to Selective Crude Oil in the future, Long Player wrote in a note New analysis published on Seeking Alpha.