Game
'Rogue Legacy 2', 'NEOGEO Pocket Color Selection Vol.2', Plus Today's Other Releases and Sales – TouchArcade
Hello gentle readers, and welcome to the SwitchArcade Round-Up for November 10th, 2022. In today's article, we dip in for a quick summary of the Indie World Showcase before heading into the massive list of new releases for the day. We've got summaries of all of them, plus the lists of new and outgoing sales for the day. Let's dig in!
News
Nintendo Shows Off Upcoming Indies in Indie World Showcase
That's the third day in a row I've posted that YouTube link. Well, that's how it goes sometimes. So now we have seen the Indie World Showcase, and its delights are known. The big news is that Rogue Legacy 2 shadow dropped onto the eShop, and Sports Story finally resurfaced. Better still, it's out next month! And it looks terrific. In all, more than twenty games made appearances in the presentation. Give it a look if you haven't seen it already.
New Releases
Rogue Legacy 2 ($24.99)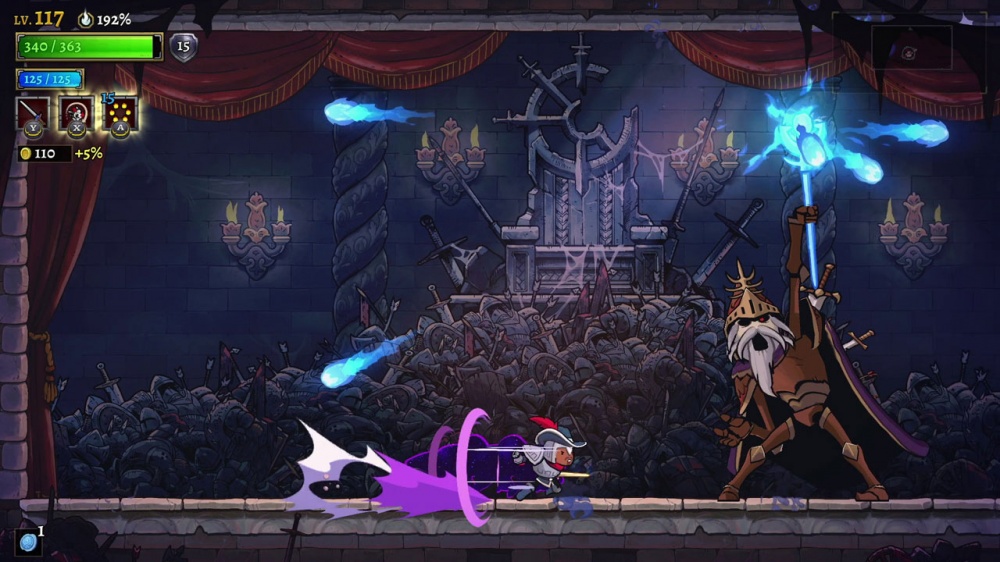 SwitchArcade Highlight!
Well, as shadow drops go, this is a good one. The sequel to the immensely popular roguelite has arrived on Switch. It follows a similar structure to the first, seeing you control a series of heirs who broadly get stronger the more you play. There are new monsters, traps, classes, and layouts, with a totally new presentation and improved biome generation. There are a bunch of other new things here, but I don't really have the space to list them all. Suffice it to say that if you enjoyed the first game, you'll probably like this one too.
NEOGEO Pocket Color Selection Vol.2 ($39.99)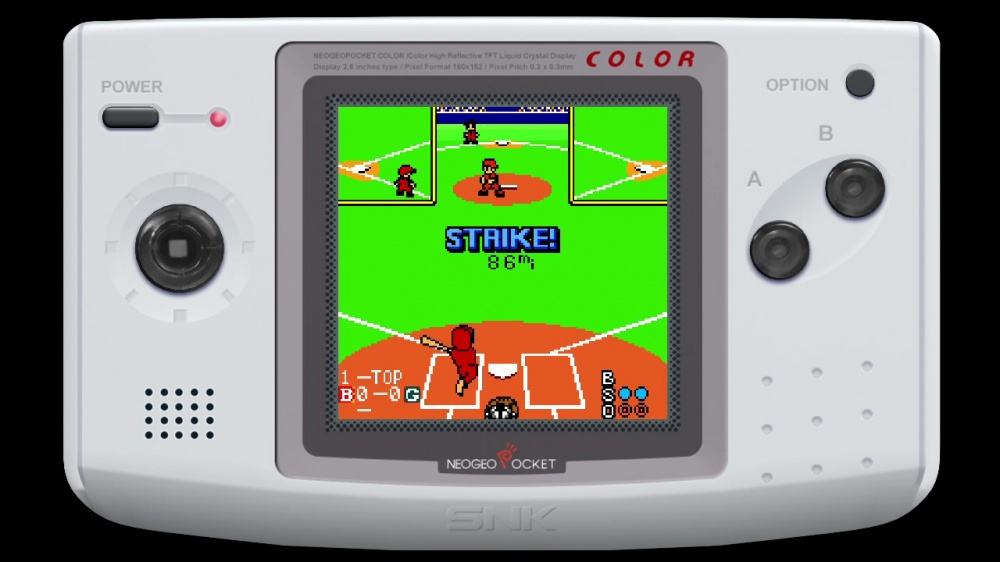 Here's another collection of NEOGEO Pocket Color games, and like the first one it's a mix of games that were already released individually and some we haven't seen before. You get ten games in all: SNK Vs. Capcom Card Fighters' Clash, Big Bang Pro Wrestling, Biomotor Unitron, Mega Man Battle & Fighters, Puzzle Link2, Baseball Stars Color, Pocket Tennis Color, NEOGEO Cup '98 Plus Color, Ganbare Neo Poke-Kun, and The King of Fighter Battle de Paradise. One major caveat is that three of the games are only in Japanese, and at least one of them really does require being able to understand the text.
Once Upon a Jester ($14.99)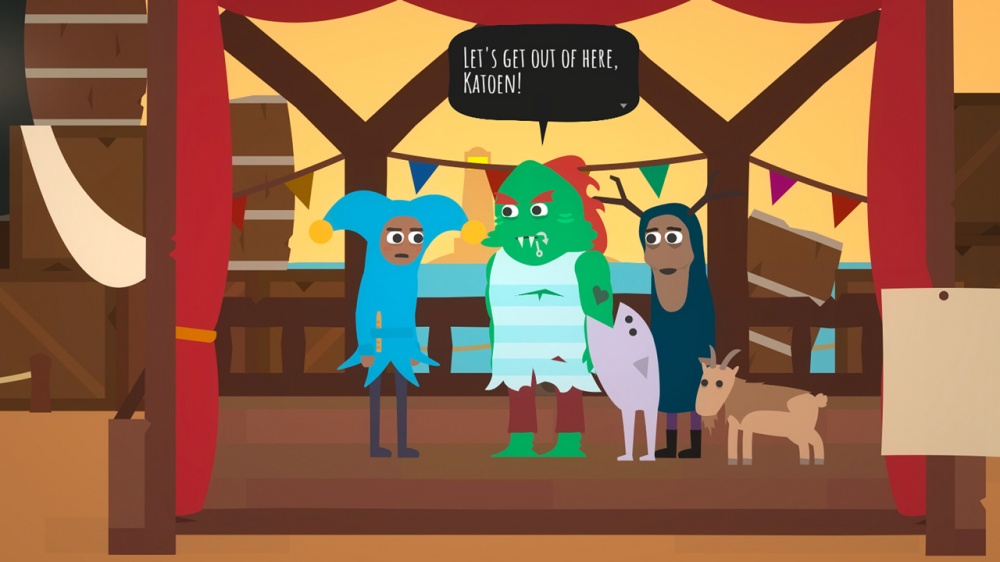 Two buddies decide to try to steal the Royal Diamond, but their plan is contingent on getting inside the Royal Palace. If they can manage to become the greatest improv theater show around, they'll be invited in. Clearly, this is the best plan. So you'll have to put on shows, which involve a bit of action and puzzle gameplay, trying to please the audiences as well as you can. There are also some adventure bits in here. It's really hard to nail down, but I suppose I'll have to do that as I'll be reviewing this one soon.
A Little to the Left ($14.99)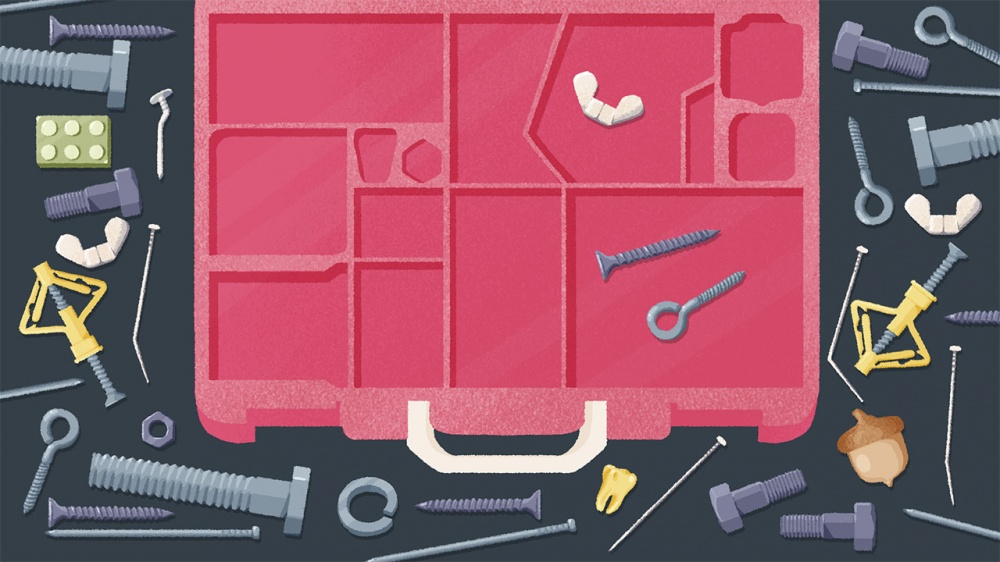 This is a puzzle game that is more or less about tidying things up. There are more than seventy-five puzzles to solve, and each of them is a little different. Oh, and there's a cat. It likes to mess with what you're doing. Keep an eye out. On top of the built-in puzzles, there are also daily unique puzzles called The Daily Tidy Delivery. I think Mikhail is going to review this one for us, so do look forward to that.
Madorica Real Estate 2 -The Mystery of the New Property- ($18.99)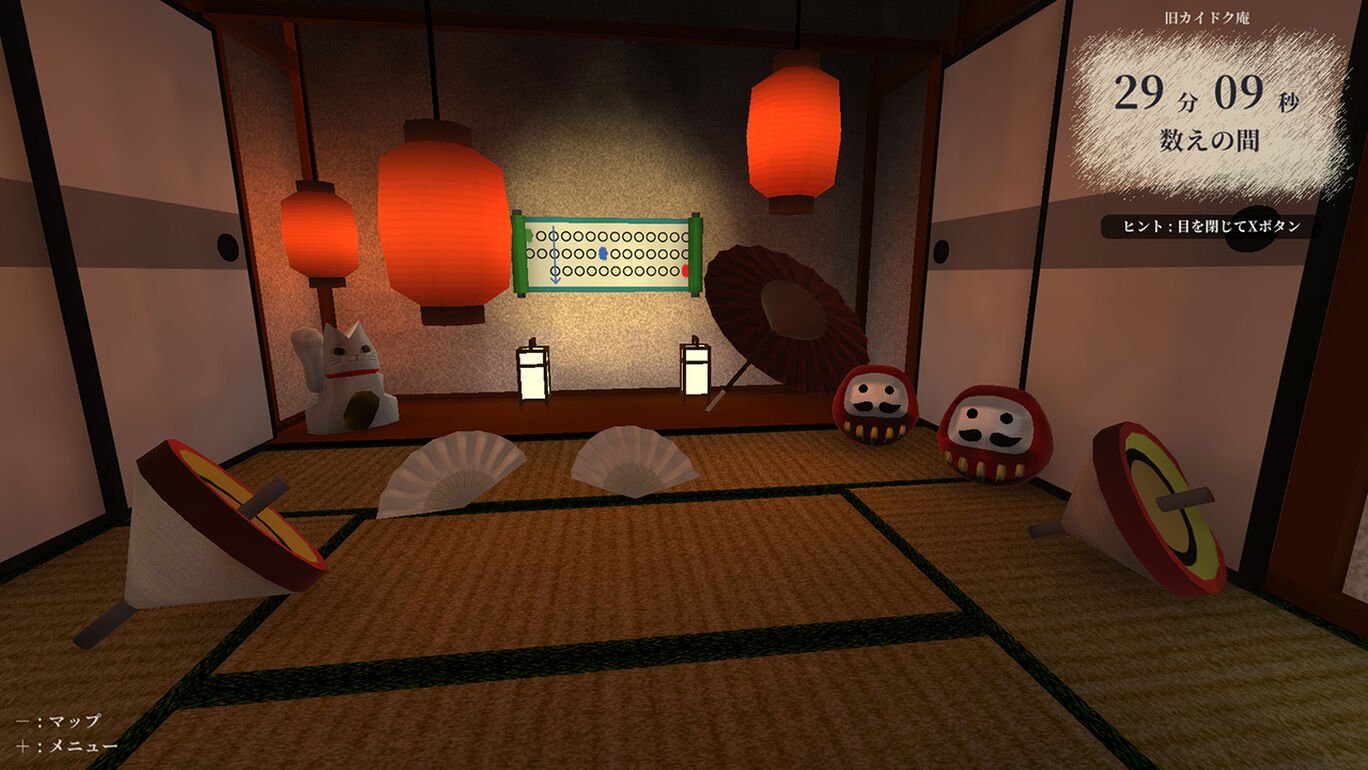 Don't mind the screenshot, the game has English support. I'm just lazy. Anyway, this is the sequel to Madorica Real Estate and it works very much in a similar manner. Visit various properties and solve puzzles using a printed floor plan to drive out the ghosts that haunt them. There are twenty stages to complete, varying in complexity from fairly simple ones that can be finished in a half hour to more sprawling ones that can take over an hour. Remember: if there's something strange in your neighborhood, don't call the Ghostbusters – call your local real estate agent.
Aragami 2 ($34.99)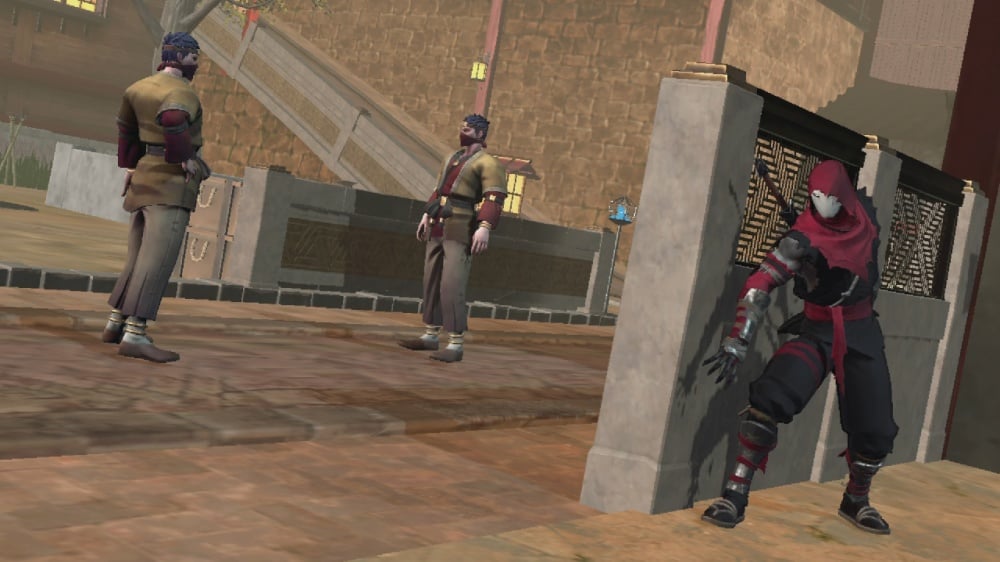 Aragami is back with more stealth action. You once again take the role of an Aragami, a special type of assassin that can control the shadows. You can play online or with up to three players via online multiplayer. Reviews weren't exactly sparkling for the game on other platforms, but we'll see how Switch owners end up feeling about it. I thought the first game was pretty neat even if it wasn't exactly a must-have, so I'll try to go into this with an open mind.
Orbital Bullet ($19.99)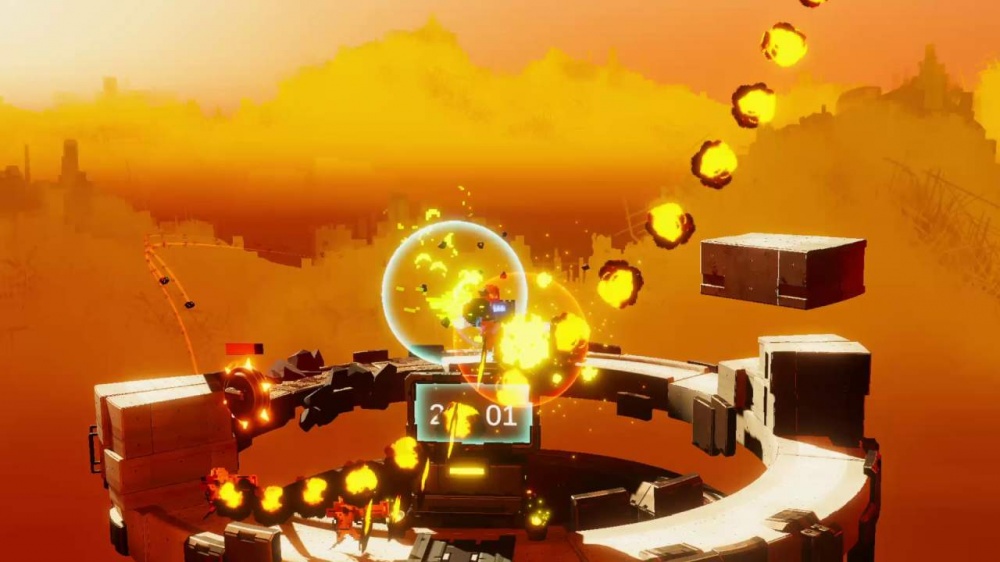 Well, here's a slightly different kind of roguelite shooter. Basically, all of the action takes place in a… what, a circle? I'm not sure how to properly express it. You're on the outside of the circle, and the bullets travel around the circle. I'm messing this up badly. Oh well. Anyway, beyond the unique gimmick, there are a lot of familiar rogutelite elements here like permanent upgrades, skill trees, and so on. Go watch a video and you'll get the gist in a few seconds.
Jurassic World Aftermath Collection ($29.99)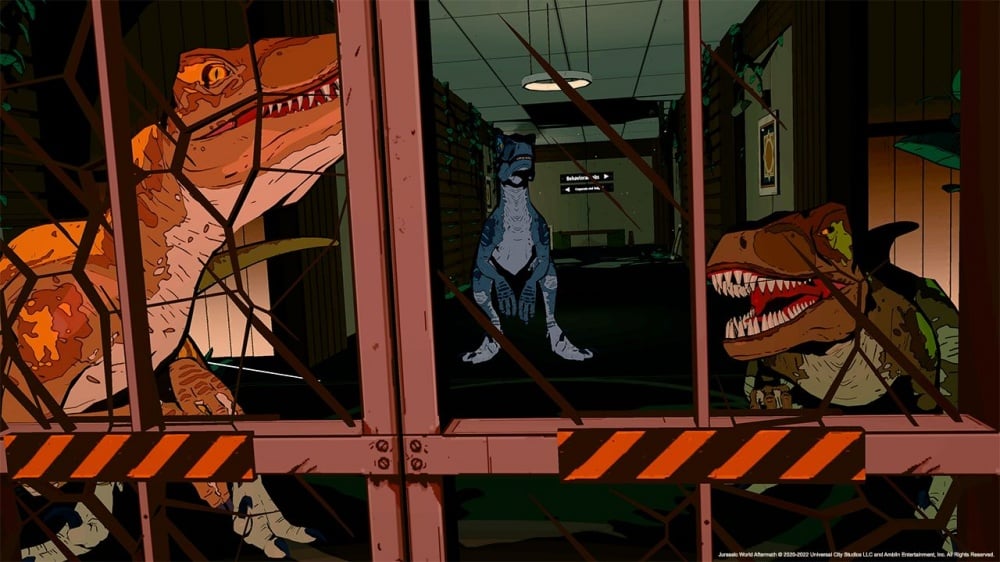 This is a collection of some VR games that previously released on other platforms. You've crashed on Isla Nublar after the fall of the Jurassic World theme park, and that's not very good news. Lots of dinosaurs about, you see. Not very friendly. Definitely a little hungry. You need to explore the park and solve puzzles while trying to stay alive. Jeff Goldblum does some narration here, and if that's not enough to pull in a Jurassic Park fan I don't know what is.
Lunistice ($4.99)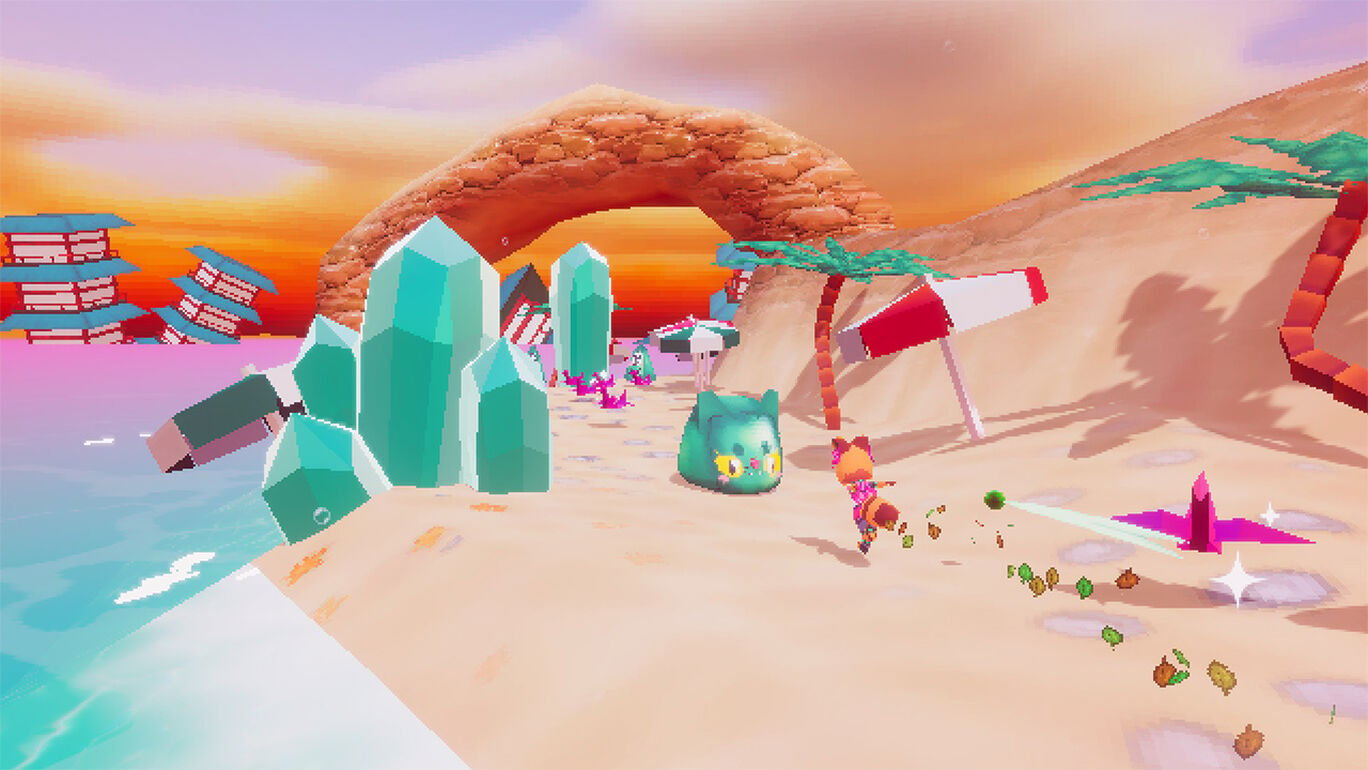 An affordable 3D platformer with several linear stages to play through. It's intended to be a tribute to 32-bit platformers, though I can't say it takes after any one of them specifically. Like many other low-cost games in this genre, the lighter amount of content is compensated for via speedrunning targets and various secrets. If you want you can just clear the stages and you'll certainly get your five bucks' worth, but aiming for S-ranks on all of them really squeezes extra value out of the whole thing. I've played a couple stages so far, and I really like the way it plays.
Pixel Game Maker Series Angel's Blood ($9.99)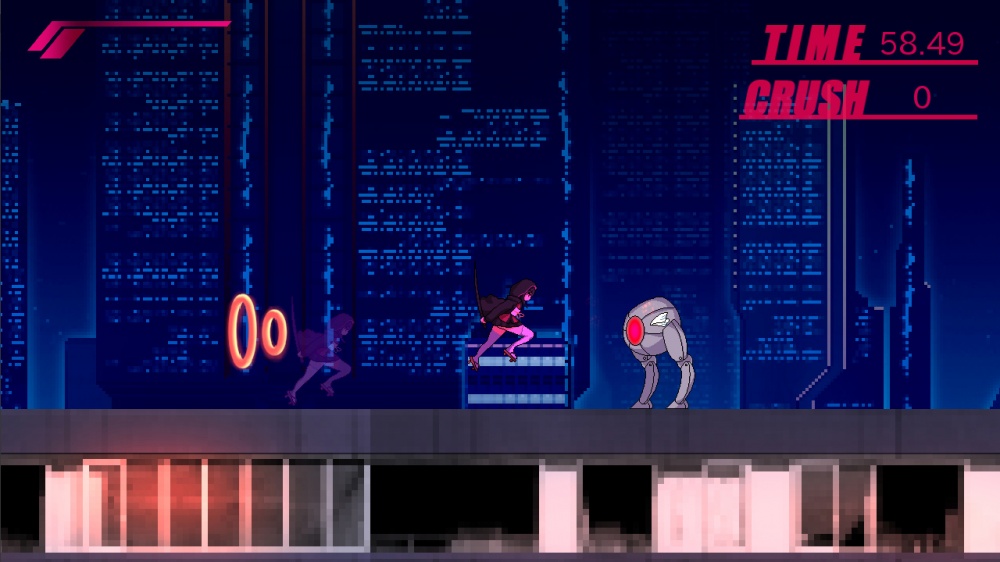 I'm not fully sure, but I think this might be an auto-runner. You play as a mysterious young woman who can defeat androids in a single slice. She's on a mission to destroy the Command Angel AI that has conquered the world. Her ally is a young man who is quite adept at hacking, and much of the story is about these two trying to figure each other out. It has an interesting art style to it, at the very least.
Arcade Archives Baraduke ($7.99)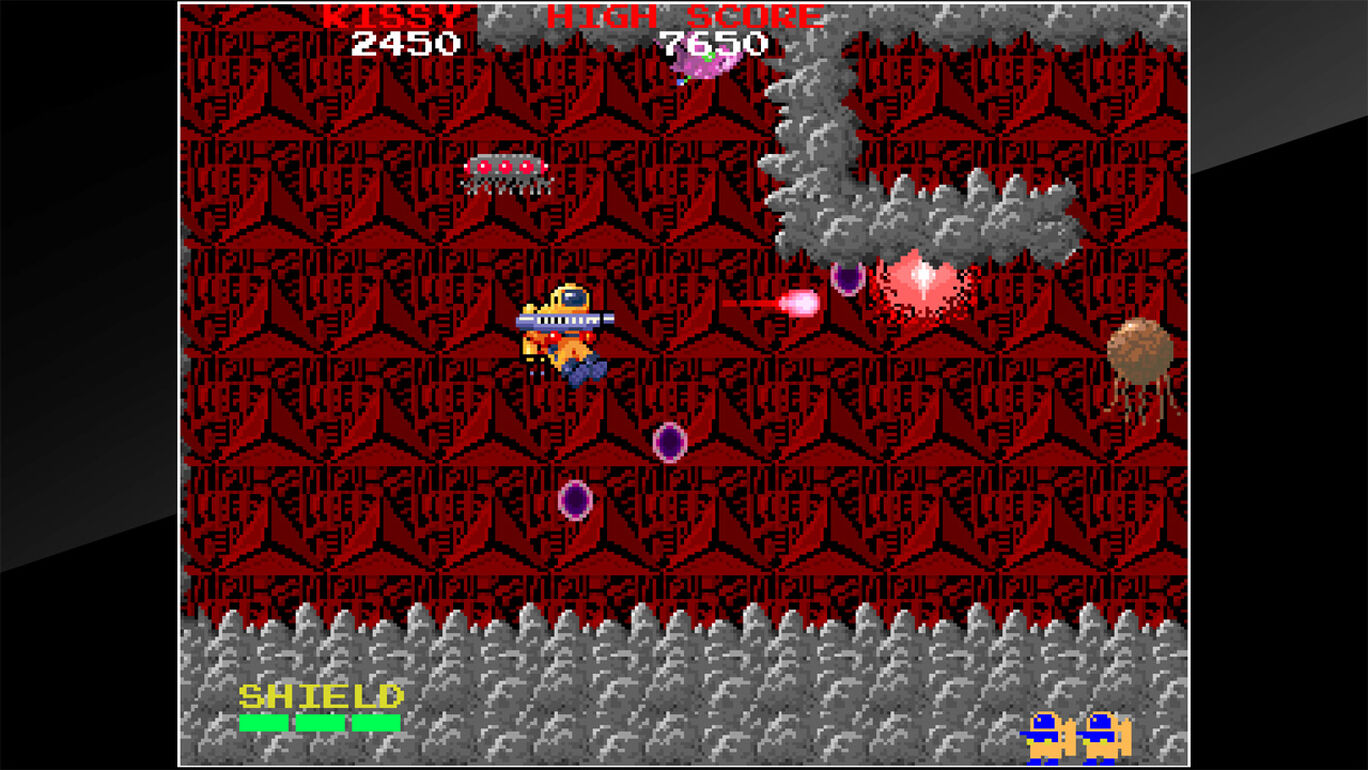 Many Namco fans know that Mr. Driller's dad is the main character of Dig Dug, but if you're wondering who his mom is, then you'll want to try this latest Arcade Archives release. 1985's Baraduke is a run-and-gun action game starring a heroine named Kissy, and it's pretty fun. I wouldn't say it's among the best games in Namco's 1980s arcade line-up, but it's on the better side at least. Hamster has done its usual fine job with the emulation, of course.
Montgomery Fox and the Case of the Diamond Necklace ($14.99)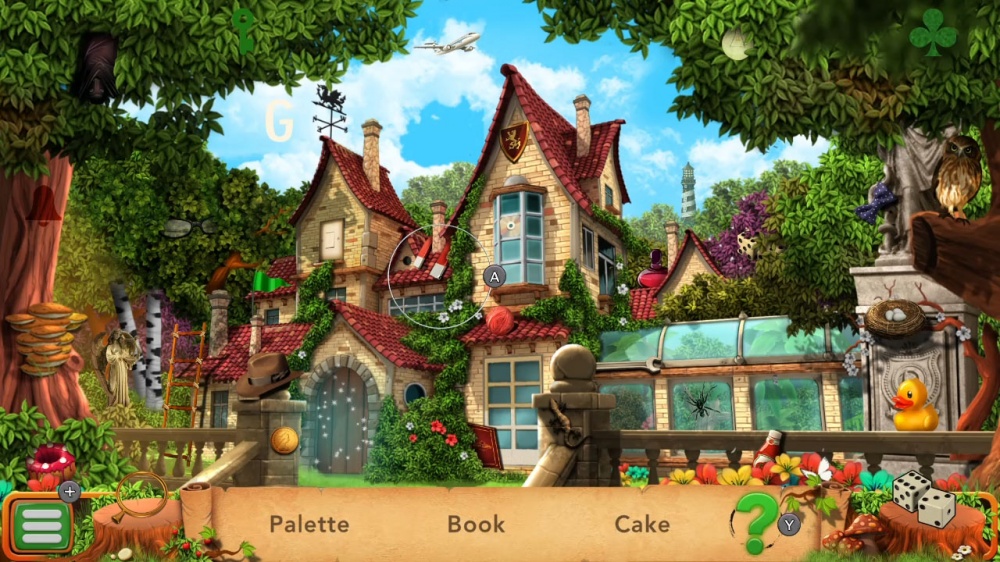 Oh, we're doing this, eh? Last week, Ocean Media brought out a hidden object game that was aimed at families featuring a detective named Montgomery Fox. Well, he's back! In this one, a diamond necklace has been stolen and he needs to solve the case. Find hidden objects, play mini-games, and enjoy the story such as it is.
Montgomery Fox and the Revenge of Victor Draven ($14.99)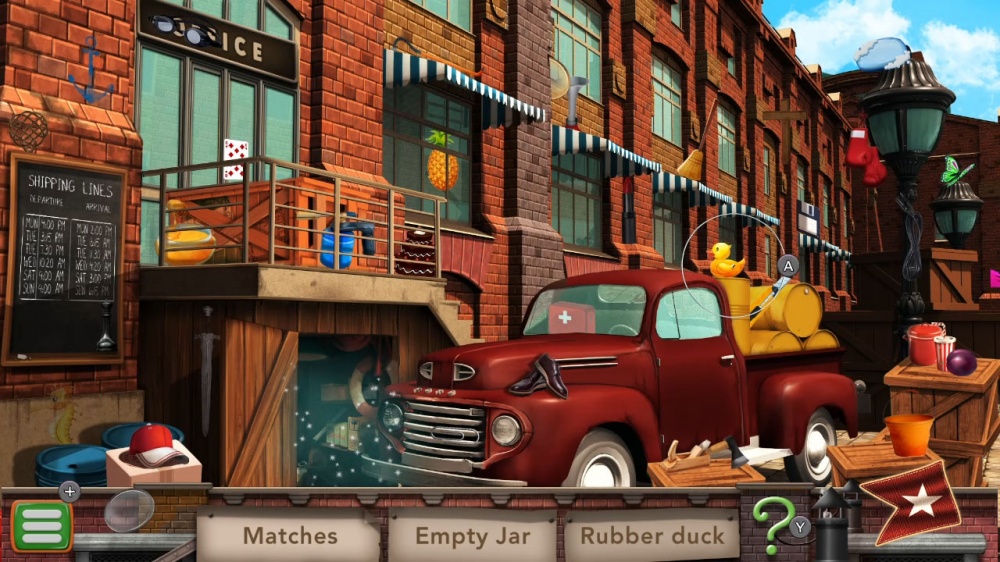 So yes, two in the same day. I don't know who Victor Draven is, but he's getting his revenge on Montgomery Fox by framing him for a crime. The detective must prove his innocence by finding hidden objects and playing mini-games. Maybe you need two of these right now? If so, here you go.
Geometric Feel the Beats ($4.99)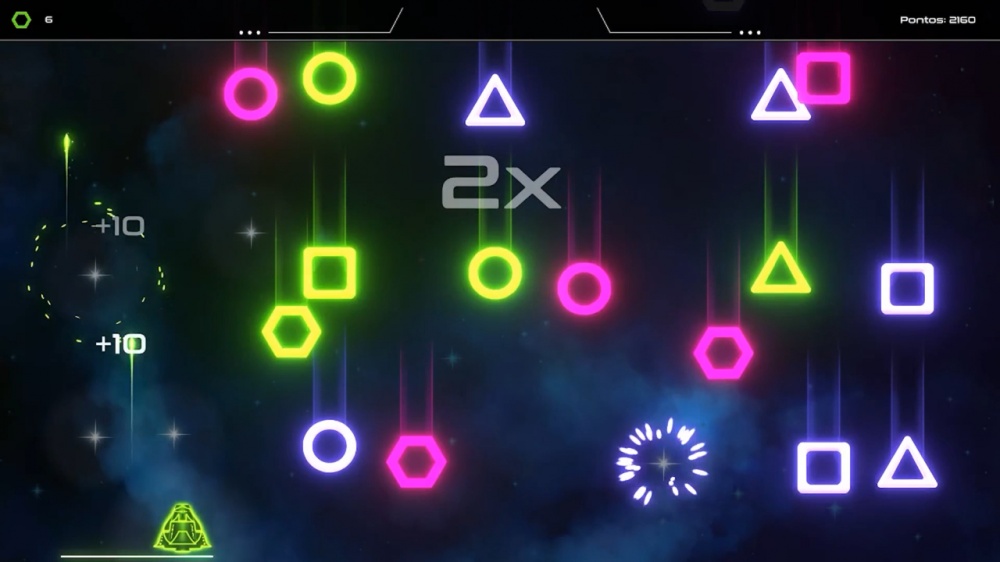 I'm not really clear what's going on with this game. It says it's paying homage to games from the 1980s, but I'm not sure which ones. You're destroying enemies, I'm assuming there's a rhythm component, and there are ship upgrades. You can play alone or with another player via local multiplayer. QUByte usually handles these small action games well, so whatever it is, I'm sure it's amusing enough.
Space Ducks: The Great Escape ($4.99)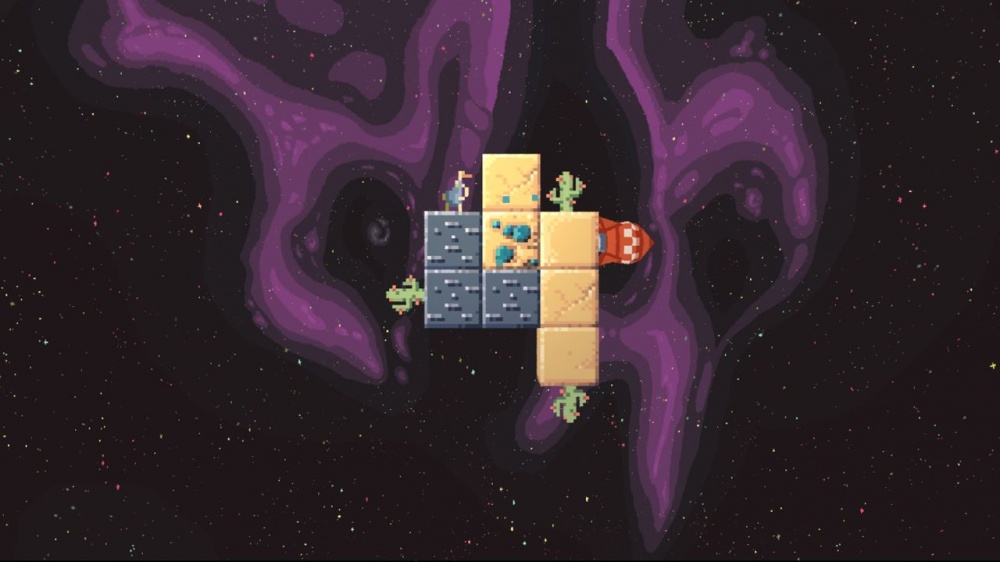 You know, it's nice to see someone make a game inspired by Sokoban that isn't just a rip-off of Sokoban. Space Ducks is indeed a game about pushing blocks to clear stages, but instead of getting those blocks to designated spaces, you need to push the right blocks with the right ducks so that they can all make their escape. So yes, if you like the sound of that kind of puzzle, here you go.
Cyber Velocity Run ($7.99)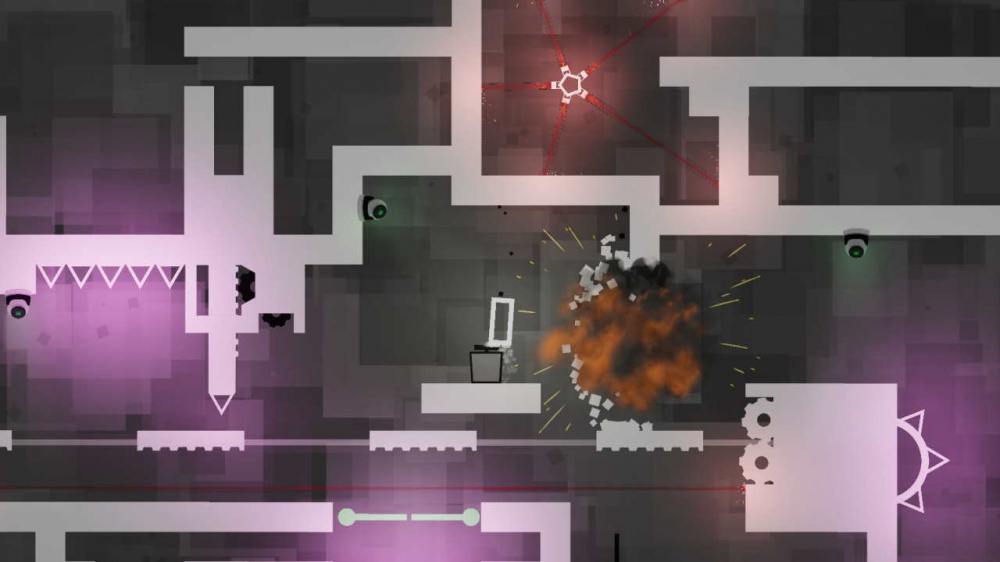 A straightforward precision platformer with bite-sized stages on a tight timer. The art style is very simple, but if you call it 'cyber' no one will notice.
MULTIVERSEPOOL ($3.49)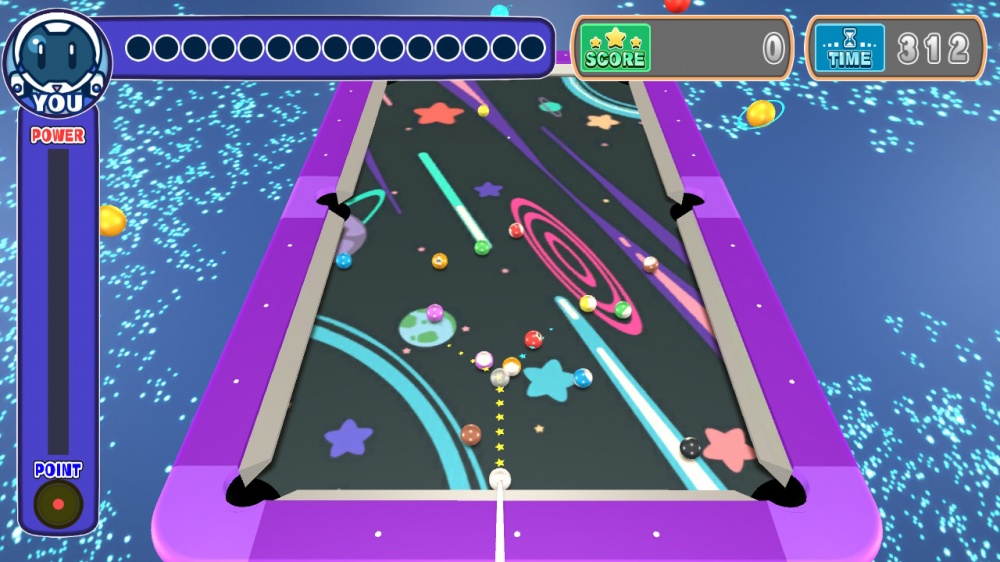 Not Deadpool or Headpool or Gwenpool but Multiversepool. Well, it's another billiards game. This one has a bit more personality to it than most, and its garish colors certainly help it stand out. Play alone or pull in a pal for local multiplayer.
Geometric Sniper ($2.99)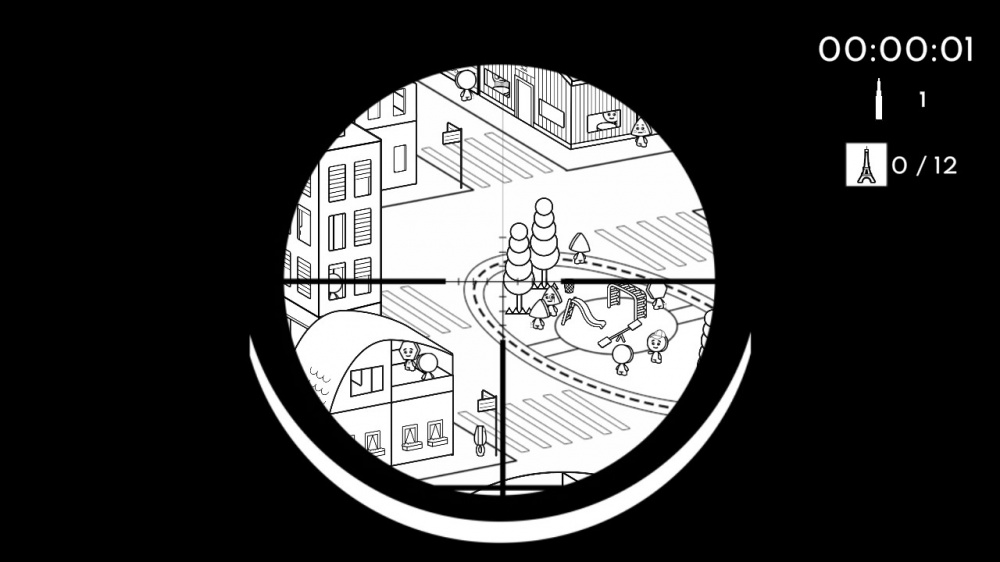 This game's title sounds like a Mega Man X boss. Unfortunately, it's just another one of those sniping games. This one differentiates itself by using a simple art style with geometric characters instead of normal-butt humans. The locations of targets and objects are randomized each time you play, so you can play this forever if that is a thing you wish to do. I will not judge. Where you can hear me.
Machinika Museum (Free)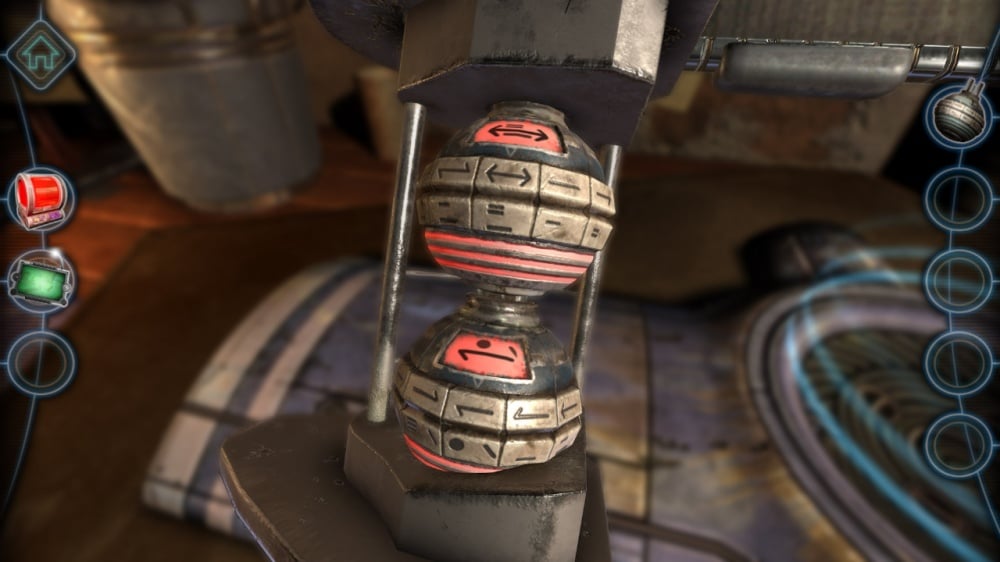 A 3D puzzle game about weird machines. Nothing is free, of course. There are in-game purchases, so I presume the free part is more like a demo of sorts. Give it a try if you are interested. That's the magic of 'free'.
Lost Chiko ($5.99)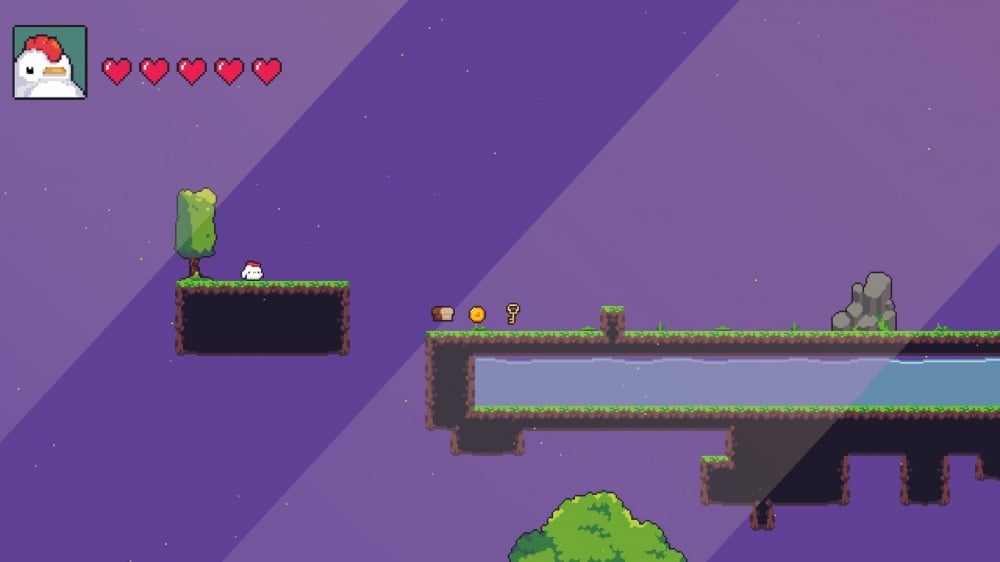 A relatively generic 2D platformer with some light puzzle elements. It looks cute in a certain sense, but nothing about it really stands out very much. Big five-dollar Switch platformer energy, but it costs an extra dollar. Maybe you want it anyway.
Advent Calendar ($24.99)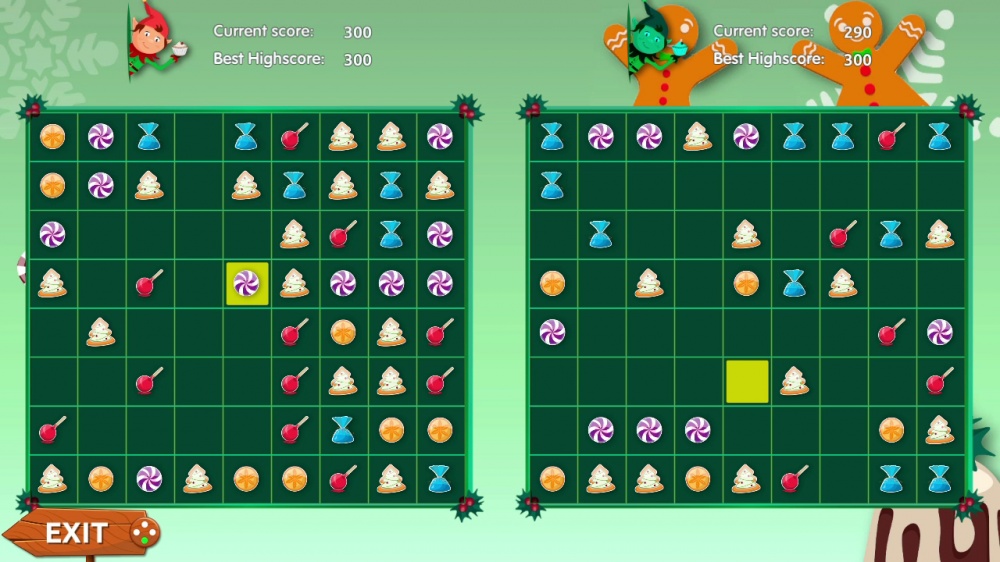 Mindscape is really going for it here. First of all, this isn't just a basic Advent Calendar. That would be bonkers for twenty-five bucks. Rather, each day of the calendar gives you a little game or activity to play. Mostly simple puzzle games. Sudoku, 2048, Match-3, and so on. It supports multiplayer, perhaps for families who want to play this together?
Sales
(North American eShop, US Prices)
Not much of a list yet, but enough to get us started. First, while I've only listed the titles with new low prices, a huge chunk of the Pixel Game Maker Series games are on sale right now. Golf Story is also available nice and cheap in case you want to catch up before Sports Story comes. Otherwise, I don't have much to say about the inbox. The outbox has some fun games in it, but I'll call attention to Owlboy simply because it doesn't go on sale all that often.
Select New Games on Sale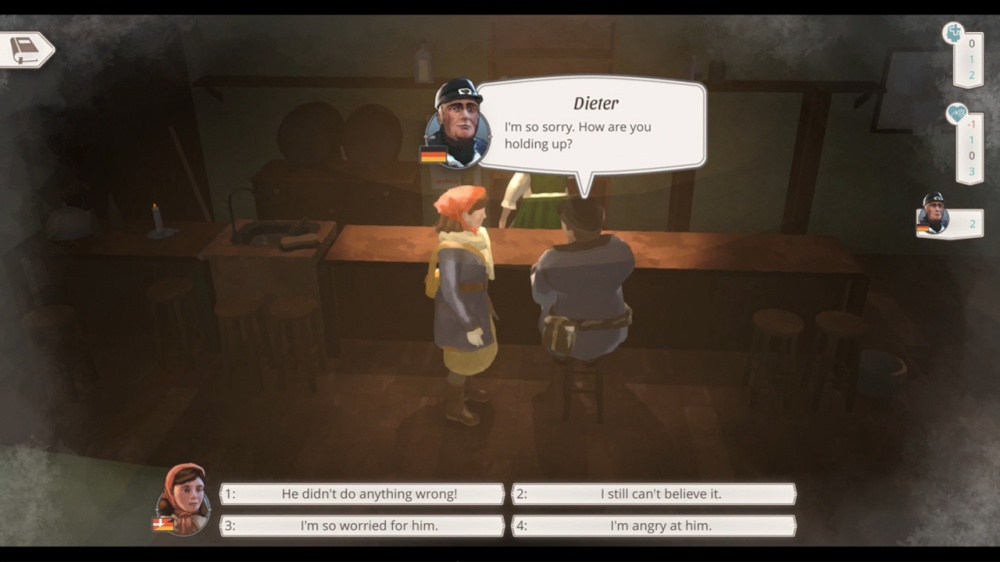 Gerda: A Flame in Winter ($14.99 from $19.99 until 11/17)
Kokoro Clover Season 1 ($16.14 from $18.99 until 11/21)
PGMS Kingdom Fighter ($8.39 from $13.99 until 11/21)
PGMS Ninja Sneaking R ($4.79 from $5.99 until 11/21)
PGMS Clam Knight ($4.79 from $5.99 until 11/21)
Golf Story ($6.99 from $14.99 until 11/21)
Time on Frog Island ($14.99 from $24.99 until 11/23)
One Hell of a Ride ($4.89 from $6.99 until 11/23)
Devoured by Darkness ($4.19 from $5.99 until 11/23)
Cursed Island ($3.49 from $4.99 until 11/23)
Alexio ($3.49 from $4.99 until 11/23)
Richy's Nightmares ($3.49 from $4.99 until 11/23)
Catana ($4.89 from $6.99 until 11/23)
Dr. Oil ($3.49 from $4.99 until 11/23)
Radioactive Dwarfs: EftS ($3.49 from $4.99 until 11/23)
Kao the Kangaroo Bundle ($24.49 from $34.99 until 11/24)
Sales Ending Tomorrow, Friday, November 11th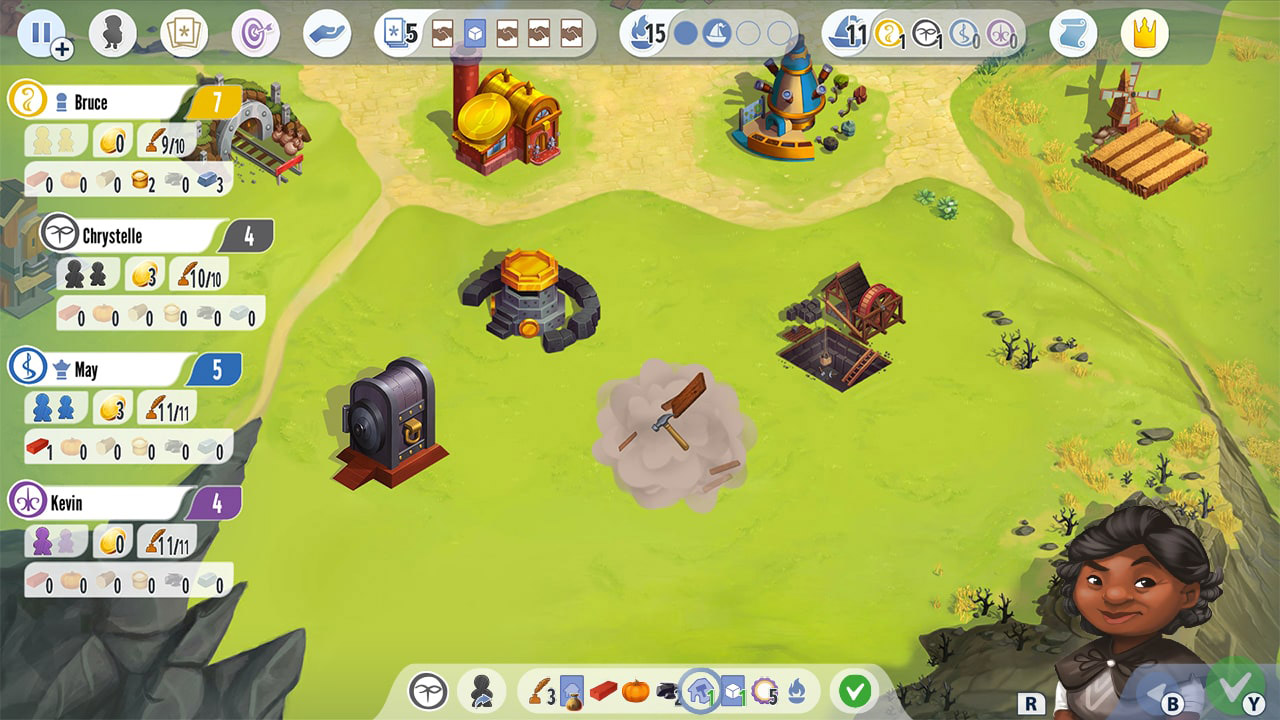 Charterstone Digital ($12.49 from $24.99 until 11/11)
Concordia Digital Edition ($14.99 from $24.99 until 11/11)
Dice Legacy ($4.99 from $19.99 until 11/11)
Eight-Minute Empire CE ($4.49 from $14.99 until 11/11)
Endling Extinction is Forever ($23.99 from $29.99 until 11/11)
Frightence ($1.99 from $5.99 until 11/11)
Gods Will Fall ($3.74 from $14.99 until 11/11)
Gunman Clive HD Collection ($2.49 from $4.99 until 11/11)
Hot Wheels Unleashed ($14.99 from $49.99 until 11/11)
Istanbul Digital ($7.99 from $19.99 until 11/11)
Like No Other: TLotTB ($7.49 from $14.99 until 11/11)
Mechstermination Force ($5.99 from $11.99 until 11/11)
Mokoko X ($6.89 from $11.49 until 11/11)
MotoGP 22 ($15.99 from $39.99 until 11/11)
NeonLore ($1.99 from $5.99 until 11/11)
Nordlicht ($1.99 from $3.99 until 11/11)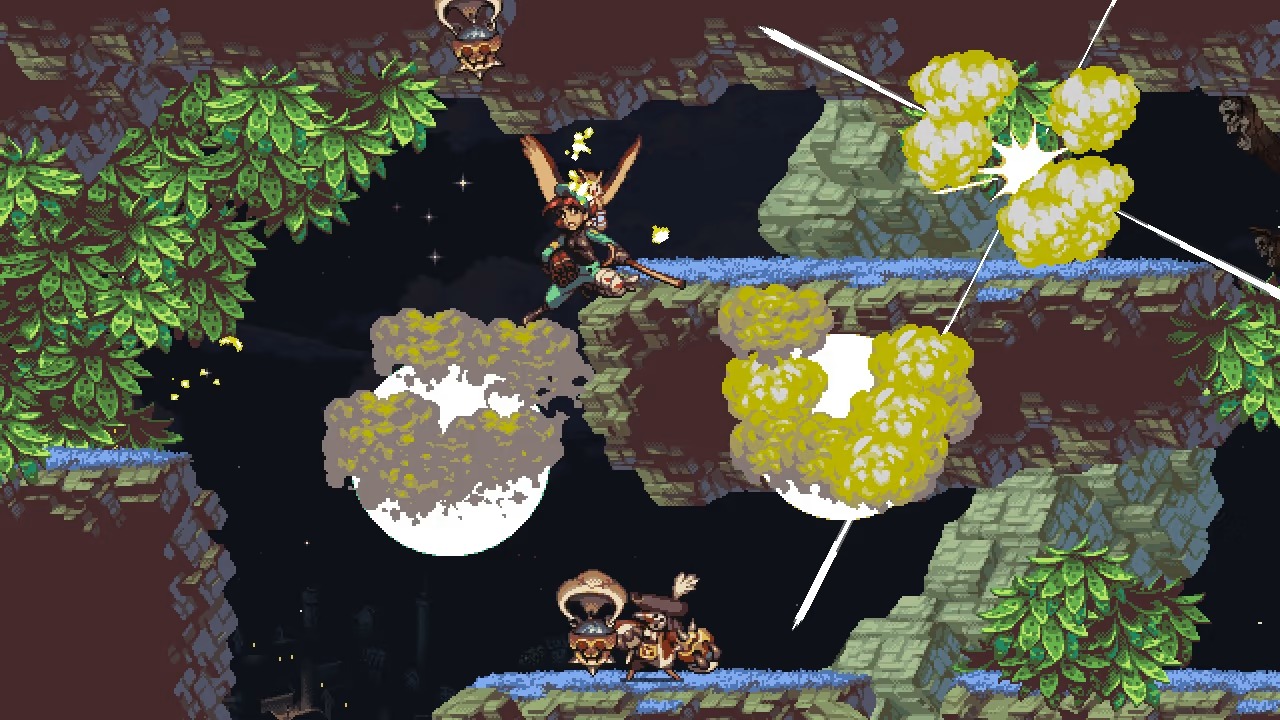 Owlboy ($9.99 from $24.99 until 11/11)
Rush Rally 3 ($7.49 from $14.99 until 11/11)
Steam: Rails to Riches CE ($7.99 from $19.99 until 11/11)
Super Punch Patrol ($2.49 from $4.99 until 11/11)
The Dresden Files Card Game ($8.49 from $16.99 until 11/11)
Ultra Mega Xtra Party Challenge ($14.99 from $24.99 until 11/11)
Unepic ($2.99 from $9.99 until 11/11)
Windbound ($3.99 from $19.99 until 11/11)
That's all for today, friends. Today was just the warm-up, though. In an unusual situation, tomorrow is just about as big as today in terms of volume of releases. It also has more prominent games, with Tactics Ogre and Atari 50 leading the charge. We'll have summaries of all of them, plus a review of Atari 50 and just about all the sales worth caring about. I hope you all have a great Thursday, and as always, thanks for reading!