Business
Roche's Crovalimab matches Soliris, meets Phase 3 trial targets in rare blood disorder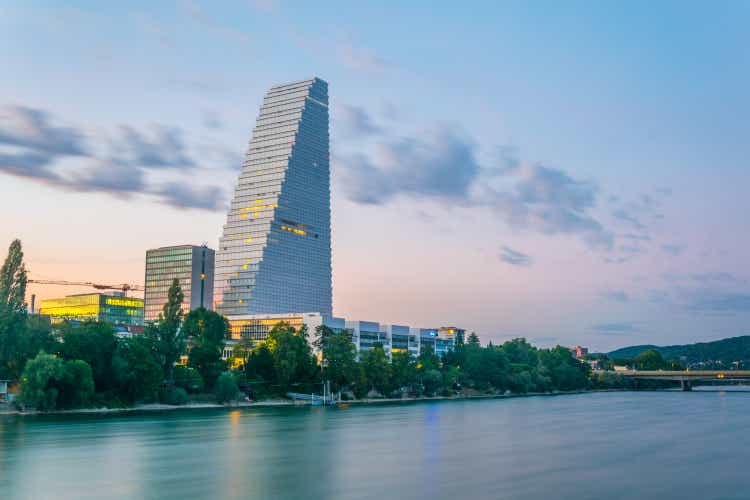 Roche (OTCQX:RHHBY) (OTCQX:RHHBF) said their drug crovalimab met the primary goal of a phase 3 study and helped control disease in patients with paroxysmal nocturnal hemoglobinuria (PNH) who had never been treated with this drug. complement inhibitors.
PNH is a rare disorder in which some red blood cells break down prematurely. These defective red blood cells are destroyed by a part of the body's immune system called the complement system. According to the company, the disorder causes symptoms such as anemia, fatigue, blood clots, and kidney disease.
Patients were randomized in a 2:1 ratio to receive treatment with crovalimab subcutaneously (SC) every four weeks or intravenous (IV) eculizumab, marketed by AstraZeneca as Soliris (NASDAQ:AZN), every two weeks.
The Swiss drug giant said the study, dubbed COMMODORE 2, met the simultaneous efficacy goals of avoiding blood transfusions and controlling hemolysis (the ongoing destruction of red blood cells). ).
Results showed that crovalimab, a novel anti-C5 recycled monoclonal antibody under investigation, administered subcutaneously every four weeks, provided disease control and was not inferior to eculizumab, a current standard of care. given intravenously every two weeks, the company added.
Roche notes that efficacy and safety data from a separate phase 3 trial called COMMODORE 1, in people with PNH switching from a currently approved C5 inhibitor to crovalimab, support for the favorable benefit-risk profile of crovalimab, as seen in the COMMODORE 2 study.
"People with PNH can benefit from a wider range of options for achieving robust disease control over time," said Levi Garraway, Roche's chief medical officer and head of Global Product Development. less frequent treatment. "As the first global phase III data for crovalimab, these results underscore its potential to address these needs.
Roche speak Data from both studies will be submitted to regulatory authorities and presented at an upcoming medical meeting.
Meanwhile, data from a phase 3 study called COMMODORE 3 has been submitted in China and is currently under priority review by the Chinese drug regulator.