Auto Express
Rivian recalls 30 R1S SUVs due to side airbag defect Details here
In its second recall campaign in less than a month, electric vehicle maker Rivian has recalled 30 all-electric R1S SUVs in the US due to a problem with side curtain airbags. The EV maker has recalled some R1S SUV models from the 2022-2023 model year to fix a potential problem involving side curtain airbags, which could be improperly fixed to the roof rails, according to a report. Officially issued by the National Highway Traffic Safety Administration (NHTSA).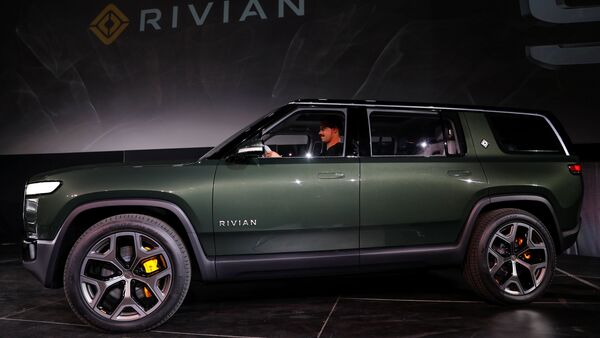 The report asserts that improperly strapped side curtain airbags increase the risk of injury to vehicle occupants in the event of an accident because the side airbags may not function as optimally as they should.
Also read: Ola Electric outlines the changes with a new front suspension. Press, not a recall
The report claims that the fault in the affected Rivian R1S SUVs was discovered on February 16 of this year. It also says that the EVs in question were built at the automaker's Normal plant between October 28 of last year and January 21 of this year. The automaker then discontinued production of the R1S electric SUVs with the suspected tethers.
Rivian is said to have started reaching affected customers of its R1S SUVs earlier this month. According to the NHTSA report, affected electric vehicles will be inspected and then the side curtain airbags will be properly secured by service technicians. In the event that some components require replacement, the EV manufacturer will do it for free, the report claims.
Additionally, the automaker will refund owners who fixed the problem and paid for it themselves. "Rivian has a policy and practice of indemnifying owners who have paid for repairs that subsequently become the subject of a field action. To ensure consistency, Rivian, as part of its letter of ownership, will require customers to send original receipts and/or other proof of full payment to the company to confirm expenses," the report states. clear.
This is the second airbag-related recall that the electric vehicle maker has issued in the past month, with the previous recall potentially affecting nearly 13,000 vehicles, including the R1T pickup and SUV R1S. That recall was issued due to a faulty sensor in the front-passenger seat belt systems of the affected vehicles.
First published date: March 19, 2023, 10:08 AM IST