Game
Reviews Featuring 'Gunbrella' & 'Curse Crackers', Plus the Latest Releases and Sales – TouchArcade
Hello gentle readers, and welcome to the SwitchArcade Round-Up for September 19th, 2023. In today's article, I've got four reviews of varying length for you to look at. We're heading into the holiday release season now, so this is probably how it's going to be for a bit. I'll catch up on my sleep after, don't worry. Today's reviews include Gunbrella, Curse Crackers, Escape Academy, and Isekai Rondo. After that we've got some new releases to look at, plus the lists of new and expiring sales. Let's get to it!
Reviews & Mini-Views
Gunbrella ($14.99)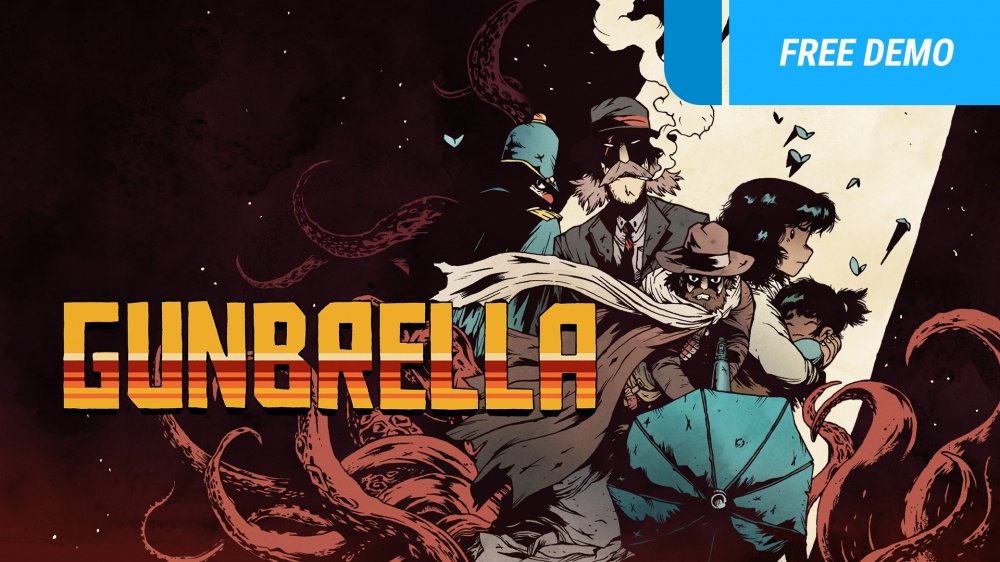 I really liked this developer's prior effort Gato Roboto, and I also enjoy Gunbrella. It has a clever gimmick item that clearly informed the rest of the game design, and it fully commits to it. Most importantly, it's just fun to play. Your titular Gunbrella has a cool set of actions associated with it, and navigating the environment and taking on enemies with it stays fresh through the whole game. I also love the noir theme, which gives the game a strong sense of flavor to go with its well-crafted gameplay mechanics.
Really, I can break down my issues with Gunbrella into two things. First of all, this game has some weird bugs on the Switch. I've had it crash more than any other Switch game in recent memory. There have been at least a couple of updates so far, and my experience with this developer tells me they will keep at it until it's all fixed up. Just be aware that if you're playing it right now on Switch, you might run into the occasional crash. My other issue is that a lot of the side content felt tiresome compared to the main route. A very fun game to finish, but not very fun to finish 100% of. I also felt the story never quite paid off the early highs it hits you with, which is disappointing because it really does come on strong.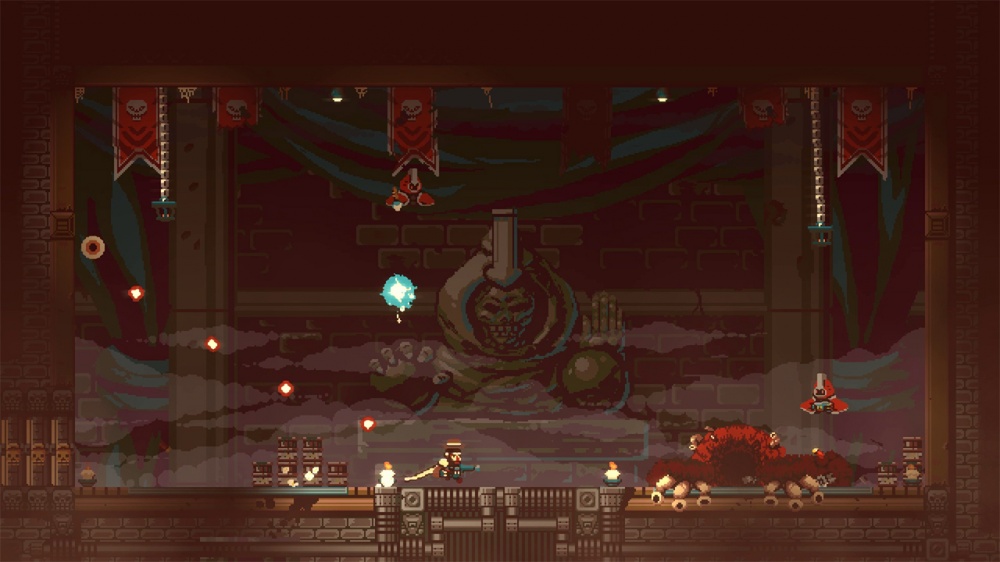 Still, that's not enough to drag down Gunbrella that much. This is a very fun action-platformer with excellent mechanics and some interesting twists that will at times have you laughing and other times have you reeling in shock. It has some bugs that the developer will probably fix, and you can feel some unrealized potential in various aspects as the game runs its course. But if you come to it because of the idea of a game built around an umbrella that is also a gun, I can promise you won't likely be disappointed with what you get.
SwitchArcade Score: 4/5
Curse Crackers: For Whom the Belle Toils ($15.00)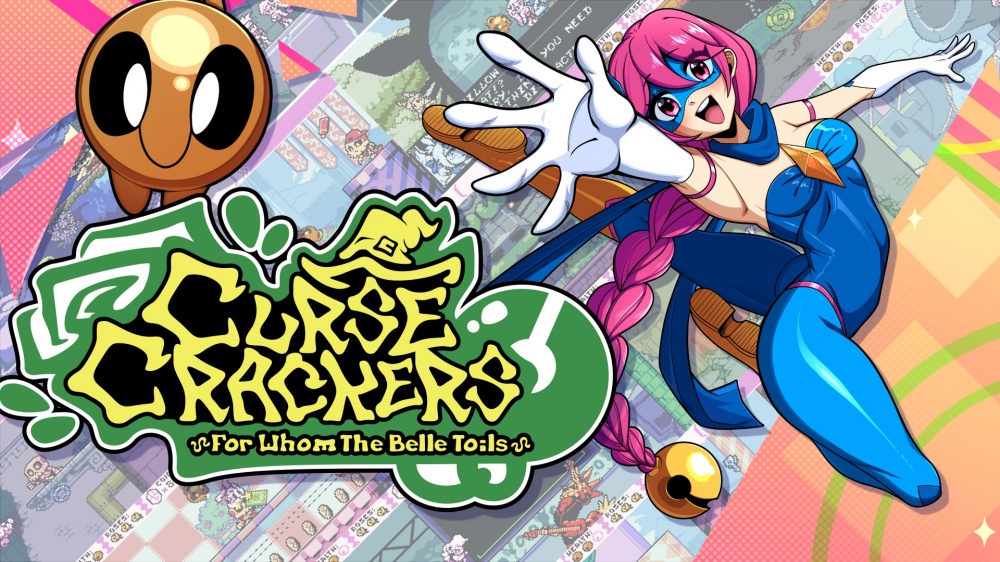 A truly pleasant surprise, that's what Curse Crackers is. This stage-based platformer may adopt a Game Boy Color aesthetic, but in terms of playability it's better than any game in the genre I played on that system. Yes, even the games it's paying homage to. You play as Belle, an acrobat who is thrust into action when her boyfriend is kidnapped. True to her profession, she can pull off a lot of swashbuckling moves. With the help of her friend Chime, she's almost impossibly agile. It's absolutely ridiculous how quickly you can make your way through the stages once you've mastered Belle's range of skills and know when and where to apply them.
And that's a thing you'll want to do for at least one run through each stage, but you'll also want to take it slow sometimes too. There are lots of secrets to uncover in the game, with collectibles, coin caches, minigames, and more waiting for those who can uncover them. The game leans more on the easier side of the difficulty curve, but if you want to complete it fully it will take some effort. I had so much fun with the basic controls and move set that I wanted to keep coming back until I had done everything, which is one of the nicer things I can say about a platformer. I love how each stage is designed as a regular challenge, an exploratory one, and a speed run course. Just very well-designed overall. I also enjoyed the minigames outside of the regular gameplay, an aspect that probably most strongly feels like it came from the ol' Game Boy Color.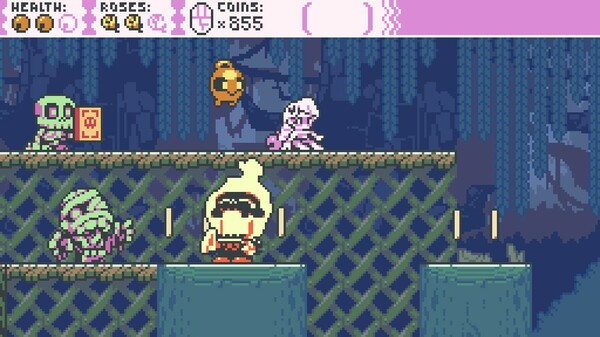 Apart from some mild unpleasantness with some of the secrets that involved juggling items, I can't really find anything negative to say about Curse Crackers: For Whom the Belle Toils. If you like platformers, pick it up. You'll have a fantastic time with it, I'm virtually certain. The mark of a great platformer comes from how good it feels to play, and this is among the best of them.
SwitchArcade Score: 4.5/5
Escape Academy: The Complete Edition ($29.99)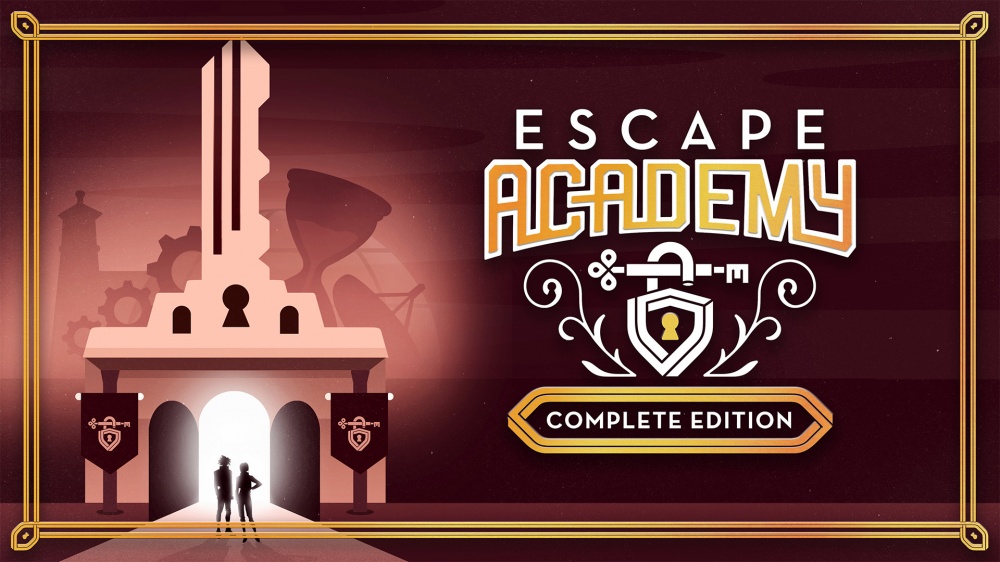 Wow, this game has a lot of great puzzles in it. I've played a lot of escape room video games, and I like to pick at them on my iPhone in particular. The puzzles in this game and its included add-ons are really top-notch, and I enjoyed working all of them out. Apparently real escape room creators were involved here, and it shows. Things have a different sensibility here from the usual escape room video game, and it breathes some fresh air into a very well-worn genre. Escape Academy has plenty to offer for its price, and the quality of what is in here is great. It's even better if you play with someone else, which you can do locally or via online. Not a whole lot of action happening in the latter unless you set it up in advance with someone, though.
That said, I had a lot of performance issues with this port. The framerate was frequently flying all over the place as I looked around spaces, and it made me feel a bit nauseous at times. The controls never quite felt as good as I wanted them to, and that was probably related to those framerate shenanigans. It's not enough for me to tell you not to buy it, but it's enough of a problem that I would suggest playing it on better hardware if that option is available to you.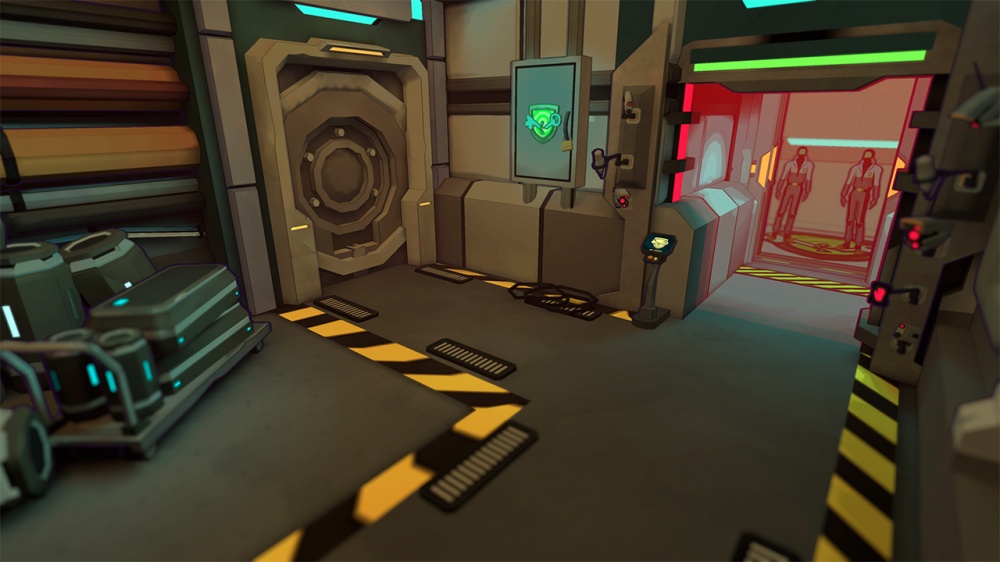 It's something Switch owners have had to get used to, especially in recent years. Some really good games make their way to the platform, and that's a cool thing. But the compromises can sometimes spoil the party or at least put a damper on it, and that's basically how my experience with Escape Academy went. Great puzzles, good atmosphere, lots of fun with a friend, but the technical issues have an obvious impact on the enjoyment of those good points.
SwitchArcade Score: 3.5/5
Isekai Rondo ($14.99)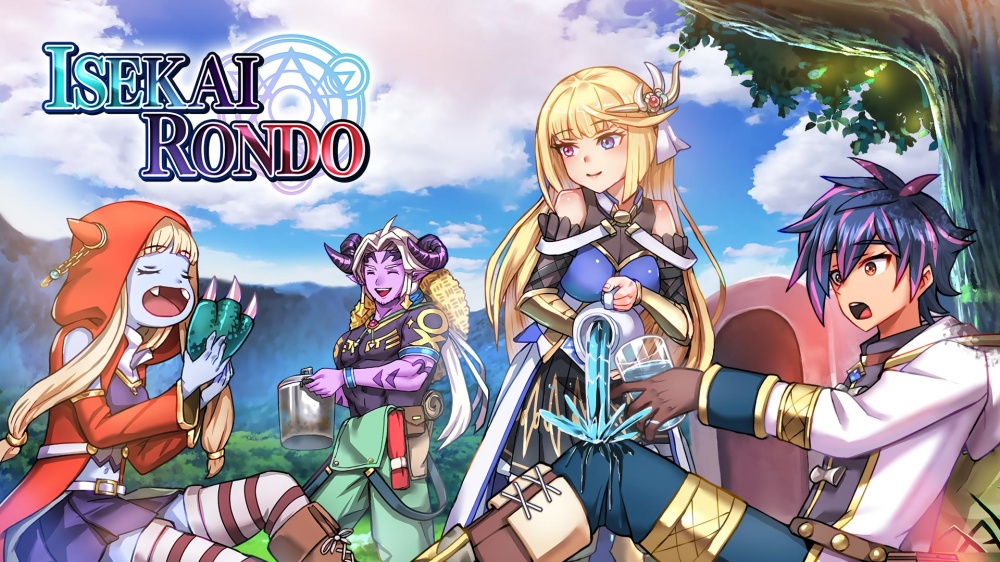 We're probably past the point where reviews of most KEMCO/EXE-Create RPGs are necessary. Despite the varying premises and sub-systems, the average level of quality and broad outlines of the gameplay are fairly similar from one game to the next. EXE-Create has a groove that works for it, and it mostly sticks to it. No one's expecting masterpieces, but at least you can count on a certain kind of experience each time. I wanted to check this one out simply because I was amused by the premise, which uses the now-overused isekai light novel trope of having the main character be from our world but reincarnated into a fantasy world after he dies. It's a hilarious death here, in my opinion.
Sadly once we get into the story properly, it starts to paint by the numbers in the usual manner. Each of the characters has their own personality and set of skills, but you've probably seen them before under other names and visages in previous games. The interactions feel familiar. The combat system is like the back streets of the town I grew up in. As usual for a traditional RPG from this pairing, Isekai Rondo is incredibly easy to boot. It's wildly unbalanced and you don't even have to grind a little to end up overpowered even on the highest difficulty.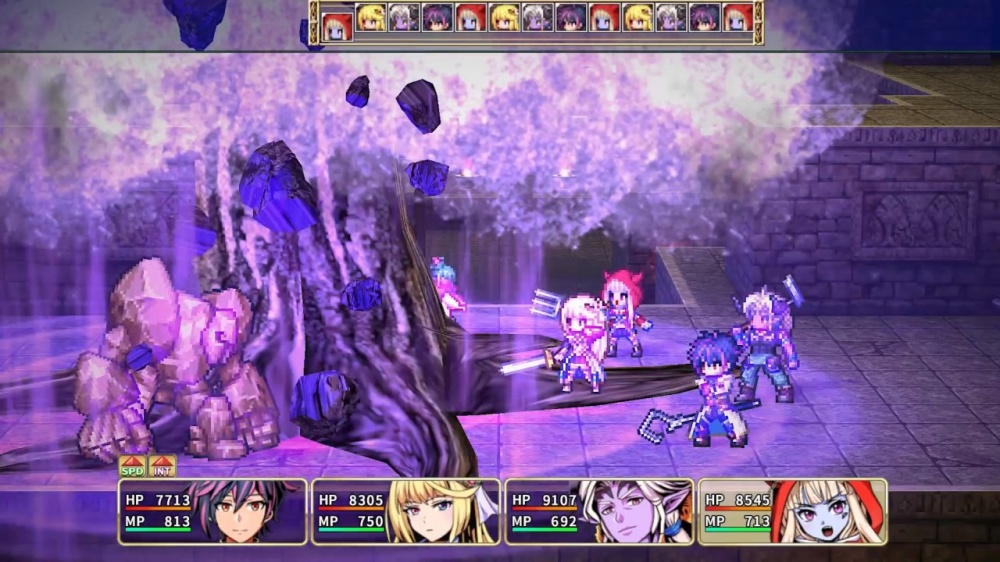 Ultimately, despite the cute premise, Isekai Rondo is playing a very familiar tune for anyone who has played an EXE-Create RPG or two. Is that a problem? Well, not really. Reliability, frequency, and affordability seem to be KEMCO's trusted companions, and it must be working or else it wouldn't keep on that path. A thoroughly mediocre RPG, but maybe that's what you're after today.
SwitchArcade Score: 3/5
New Releases
Mortal Kombat 1 ($69.99)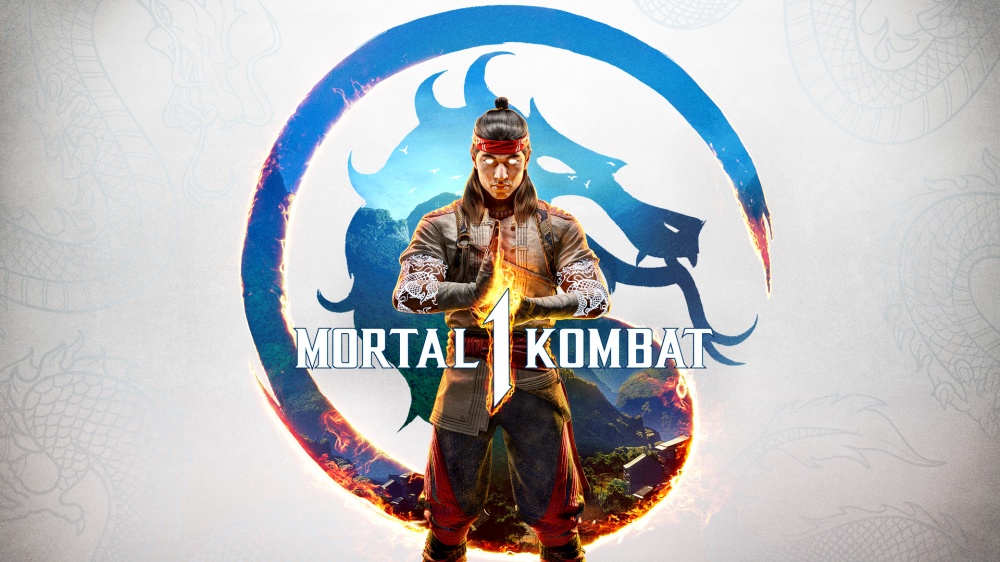 Those who bought the Premium Edition of the game had access to Mortal Kombat 1 last week, but here's the version for everyone else. The advantage of the gap in time is that we now know how this port of the game is. It has some obvious and sometimes severe visual downgrades compared to the versions on more powerful hardware, but it actually does maintain a solid 60 FPS most of the time during gameplay. It seems like it's just about the best port the aging Switch hardware could have asked for, so if you're willing to accept some sacrifices to have the game on the go, this might not be a bad choice. Pro-tip: it's best to run it off your system's internal memory if possible rather than the SD card.
The Legend of Nayuta: Boundless Trails ($39.99)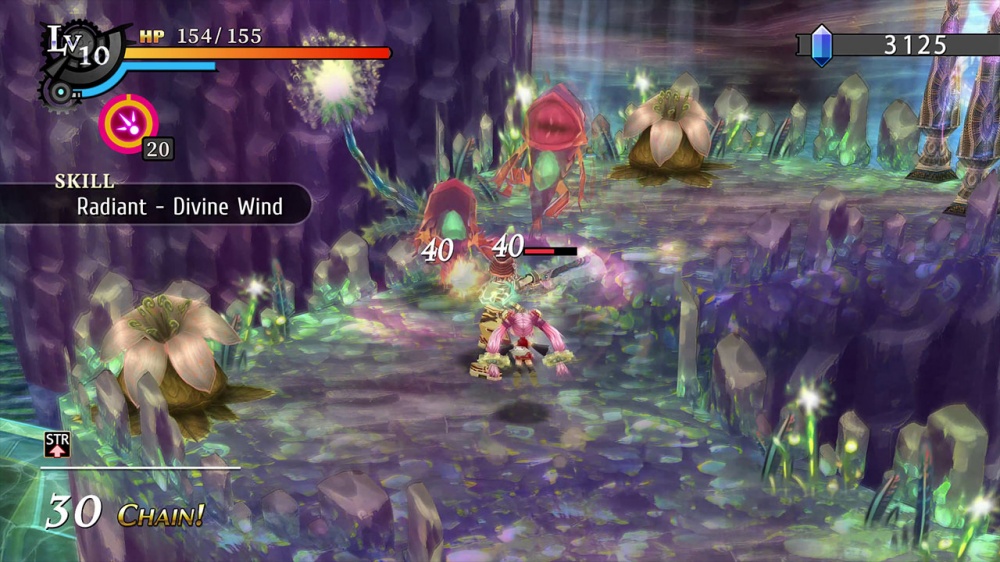 Originally released back in 2012 in Japan only on the PSP, this Falcom action-RPG is finally making its way to the West on Switch and other platforms today. These days, Falcom is mainly known for the Trails series with the occasional Ys release, and I suppose you could consider this the overlap of those two specialties. There's a bit of platforming and plenty of combat on Nayuta's quest to save not just his world but many others as well. I'll have a review of this one soon for you, but if you've found yourself missing the older era of Falcom games I think you'll find this quite comfortable.
You Suck at Parking ($19.99)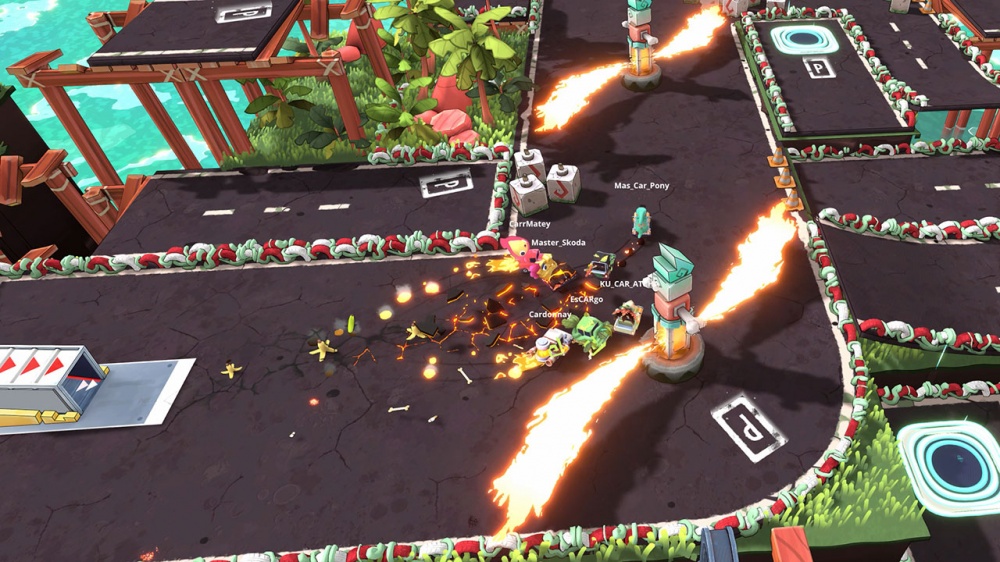 Here's a fun game making its way over to the Switch. It looks like a racing game, and in some way it is, but your goal is to reach the end of each course and do a nice parking job in the spot or spots waiting there. There are more than 270 levels in the game, and there are global leaderboards available so you can compare your performance to other players. While you can only play single-player locally, if you hop online you can jostle and bump up against up to seven other players at a time. This game is fairly well-liked on other platforms and I'm sure the Switch audience will be just as welcoming to it.
Persha & the Magic Labyrinth -Arabian Nyaights- ($9.99)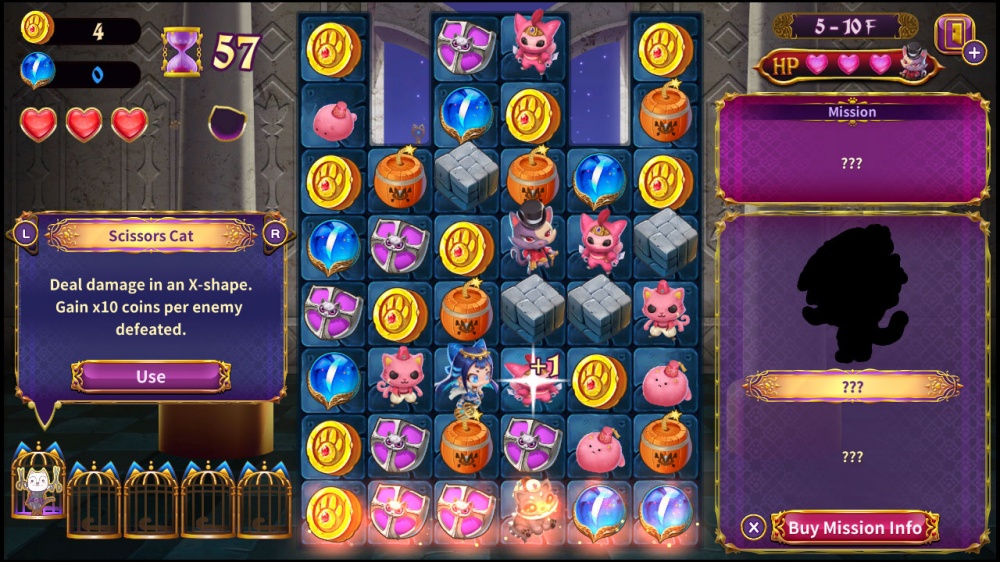 Oh hey, I remember this game from last year's Tokyo Game Show. We did a hands-on video with it and everything. It's a pretty fun puzzle game with some RPG elements. The main character, Persha, is on the board and you need to move her around to make matches of the pieces. Enemies will also appear, and there are treasures on the board to collect as well. There are 120 stages to play, and plenty of secrets to uncover. The price seems decent enough, but it's launching with a deep sale that makes it even more enticing.
Ugly ($19.99)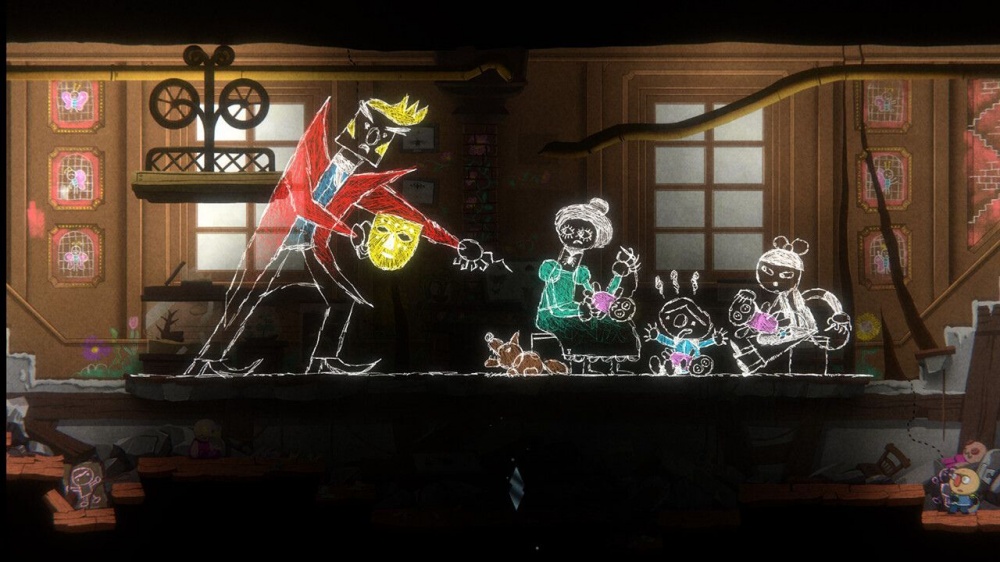 A puzzle platformer about exploring trauma? Well, that's novel. Anyway, this is… a puzzle platformer about exploring trauma. You have to have a gimmick these days to do that, and this one's trick is that you can make a mirror image of yourself by splitting the screen. You then can use that second you to solve various puzzles and move forward. It's fairly well-liked over on Steam, so if you're in the mood to help this dude you'll find plenty of good stuff to chew on in this game.
Lost Crystals ($4.99)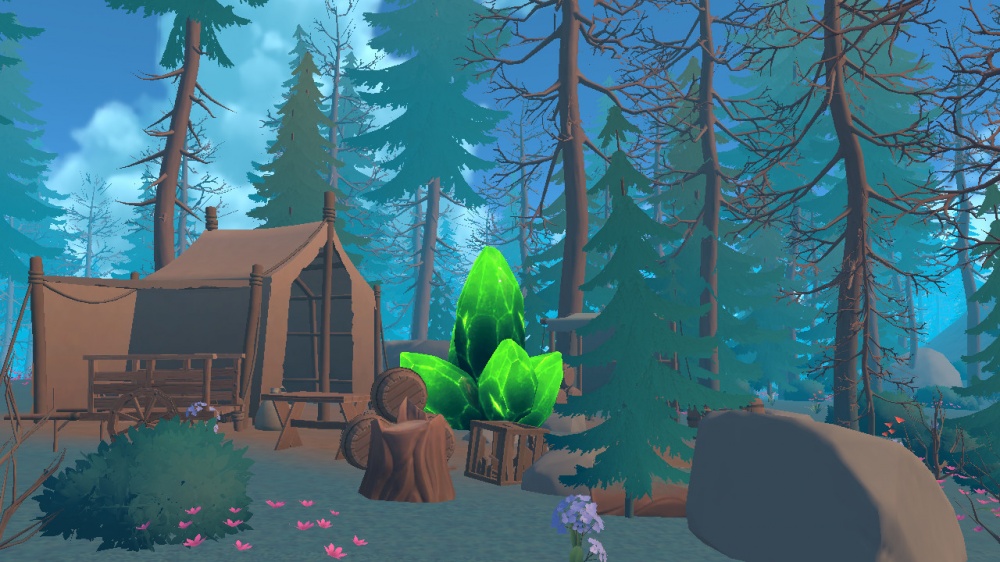 Bah, it's more work to make a Bin Bunch section today than it is to just write about this. It's another Ultimate Games hiking thing, but with some big crystals to find along the way to give things more purpose. This is something like the twentieth one of these Ultimate has released. I assume people must be buying them. Maybe you! Here is one more.
Sales
(North American eShop, US Prices)
We've got some sales from Fellow Traveler and Spike Chunsoft in today's list, and there is plenty to enjoy in both of those catalogs. Some quick recommendations from both: Citizen Sleeper, Beacon Pines, Paradise Killer, AI: The Somnium Files, and Danganronpa. And outside of those two, shoot-em-up fans would do well to grab Sophstar. There isn't much in the outbox, but check both lists and see what jumps out at you.
Select New Games on Sale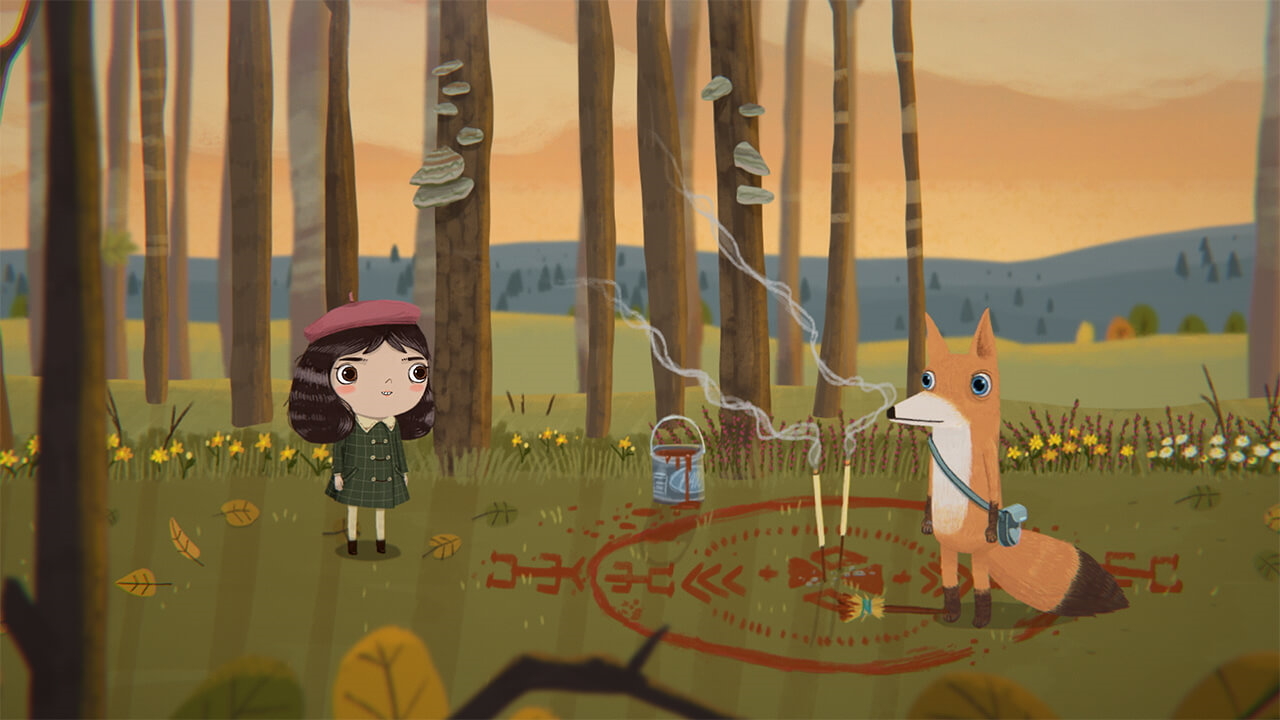 Little Misfortune ($5.99 from $19.99 until 9/23)
Star Wars Pinball ($14.99 from $29.99 until 9/27)
Pinball FX Star Wars Thrill of the Hunt DLC ($4.99 from $9.99 until 9/27)
Bloo Kid ($4.89 from $6.99 until 9/28)
Gigantosaurus: Dino Kart ($23.99 from $39.99 until 9/29)
LOL Surprise! BBs Born to Travel ($19.99 from $39.99 until 9/29)
Star Trek Prodigy: Supernova ($19.99 from $49.99 until 9/29)
PAW Patrol Mighty Pups Save Adv. Bay ($14.99 from $29.99 until 9/29)
DC's Justice League Cosmic Chaos ($27.99 from $39.99 until 9/29)
Sakura Angels ($4.99 from $9.99 until 10/2)
Citizen Sleeper ($11.99 from $19.99 until 10/2)
Think of the Children ($2.59 from $12.99 until 10/2)
Genesis Noir ($4.49 from $14.99 until 10/2)
The Church in the Darkness ($1.99 from $19.99 until 10/2)
Glitchhikers: The Spaces Between ($7.79 from $12.99 until 10/2)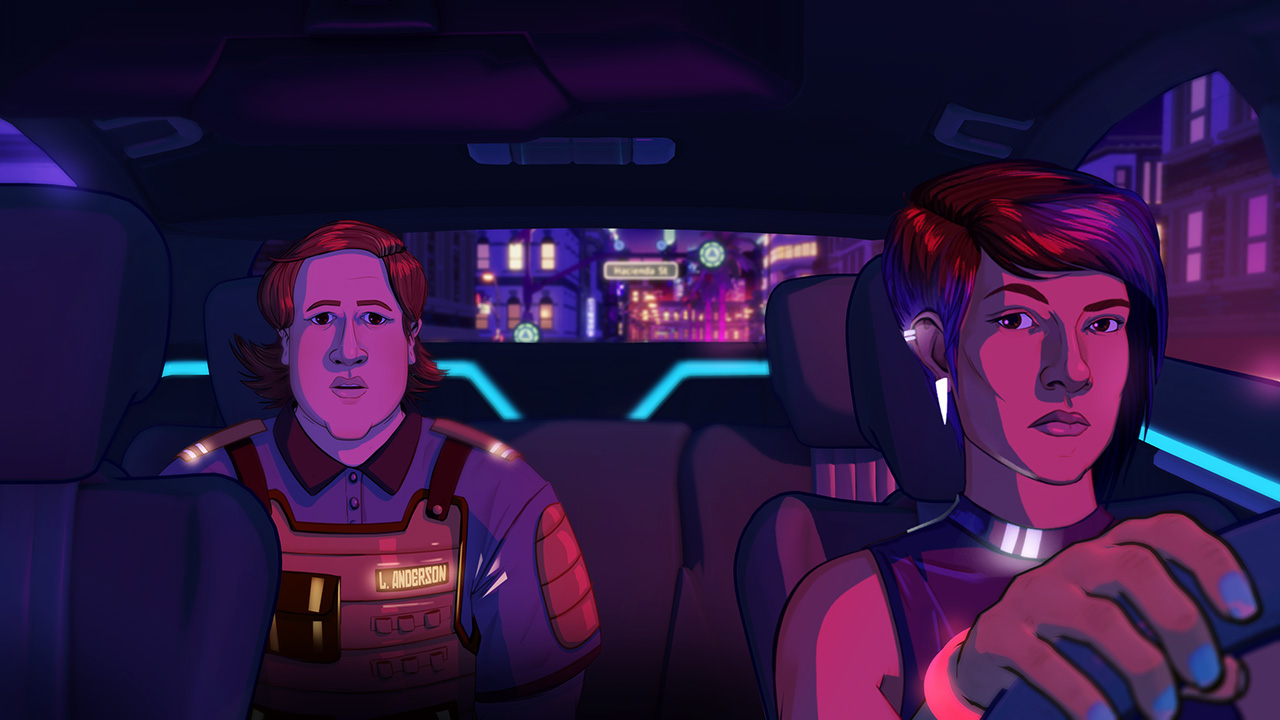 Neo Cab ($2.99 from $19.99 until 10/2)
No Longer Home ($5.99 from $14.99 until 10/2)
Paradise Killer ($7.99 from $19.99 until 10/2)
Beacon Pines ($11.99 from $19.99 until 10/2)
Suzerain ($5.39 from $17.99 until 10/2)
In Other Waters ($4.49 from $14.99 until 10/2)
Framed Collection ($1.99 from $9.99 until 10/2)
The Stillness of the Wind ($2.07 from $12.99 until 10/2)
Kraken Academy ($7.19 from $17.99 until 10/2)
Super Mutant Alien Assault ($1.99 from $9.99 until 10/2)
Helvetii ($11.04 from $16.99 until 10/3)
Nuclear Blaze ($9.74 from $14.99 until 10/3)
Sophstar ($6.49 from $12.99 until 10/3)
Arietta of Spirits ($4.99 from $19.99 until 10/3)
Earthlock ($4.49 from $29.99 until 10/4)
Yum Yum Cookstar ($11.99 from $29.99 until 10/8)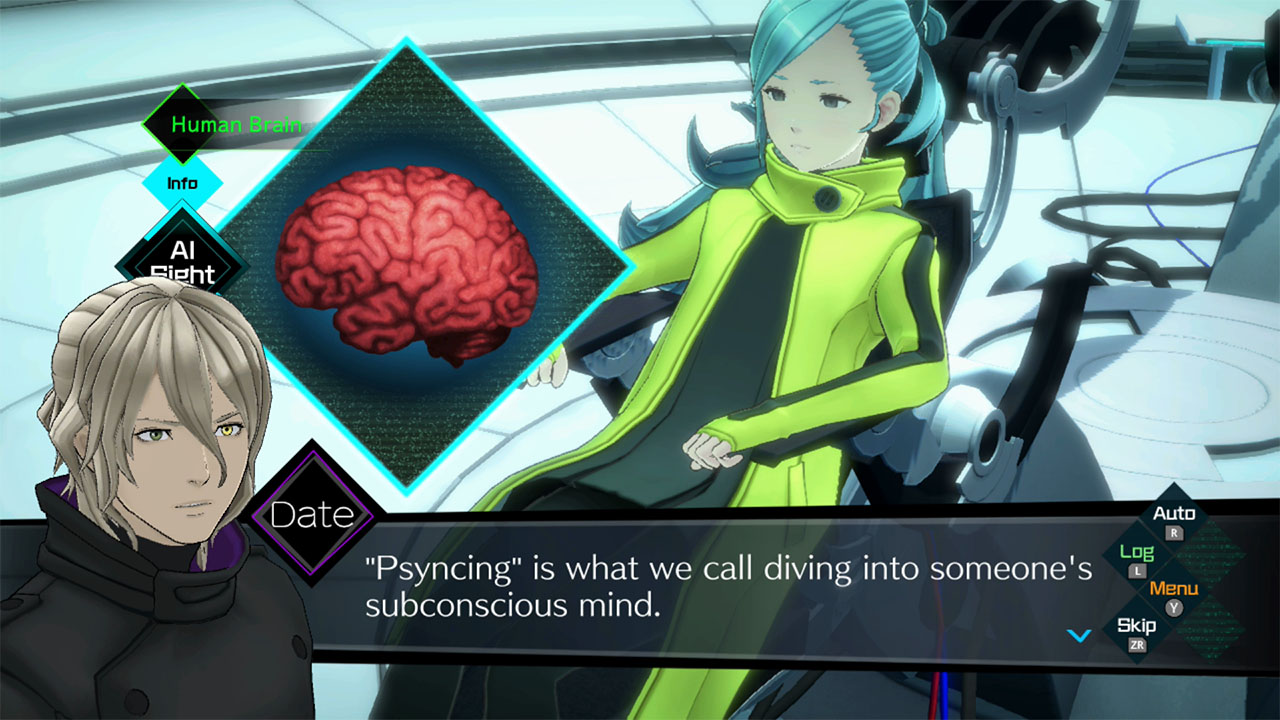 AI: The Somnium Files ($7.99 from $39.99 until 10/9)
AI: The Somnium Files nirvanA Initiative ($29.50 from $59.99 until 10/9)
Chaos;Head Noah ($12.49 from $24.99 until 10/9)
Chaos;Child ($12.49 from $24.99 until 10/9)
Steins;Gate Elite ($11.99 from $59.99 until 10/9)
Steins;Gate 0 ($5.99 from $29.99 until 10/9)
Steins;Gate My Darling's Embrace ($11.99 from $29.99 until 10/9)
Robotics;Notes Elite ($13.99 from $34.99 until 10/9)
Robotics;Notes DaSH ($13.99 from $34.99 until 10/9)
Re: Zero SLiAW ($11.99 from $59.99 until 10/9)
Yu-No: A Girl Who Chants Love… ($14.99 from $49.99 until 10/9)
Shiren the Wanderer: TToF & tDoF ($7.99 from $19.99 until 10/9)
Danganronpa ($4.49 from $14.99 until 10/9)
Danganronpa 2 ($4.49 from $14.99 until 10/9)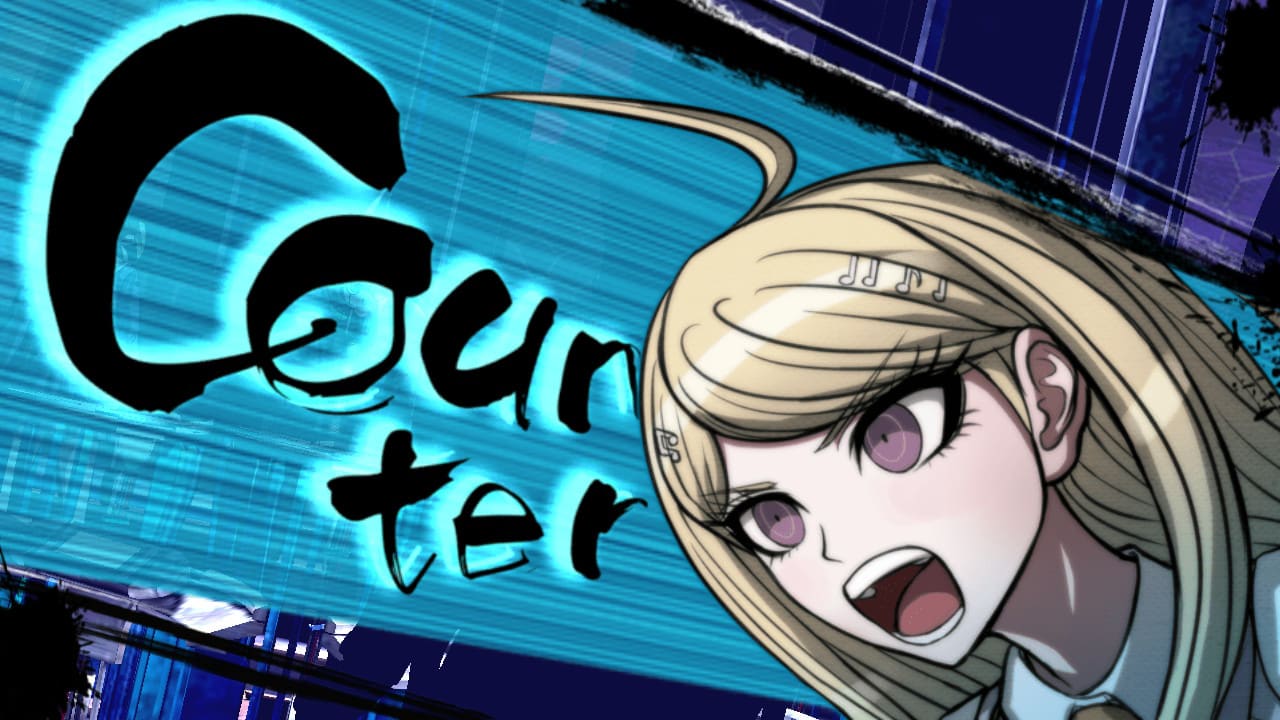 Danganronpa V3 ($8.99 from $29.99 until 10/9)
Danganronpa S ($5.99 from $19.99 until 10/9)
Katana Kami: A WotS Story ($5.99 from $29.99 until 10/9)
Made in Abyss: Binary Star FiD ($29.99 from $59.99 until 10/9)
PixelJunk Monsters 2 ($2.24 from $14.99 until 10/9)
PixelJunk Monsters 2 Deluxe ($3.29 from $21.99 until 10/9)
Qube Qross ($3.49 from $6.99 until 10/9)
LIMBO ($1.99 from $9.99 until 10/9)
INSIDE ($1.99 from $19.99 until 10/9)
Blade of Darkness ($3.99 from $14.99 until 10/9)
Research and Destroy ($8.99 from $19.99 until 10/9)
Fitness Circuit ($34.99 from $49.99 until 10/9)
Sales Ending Tomorrow, Wednesday, September 20th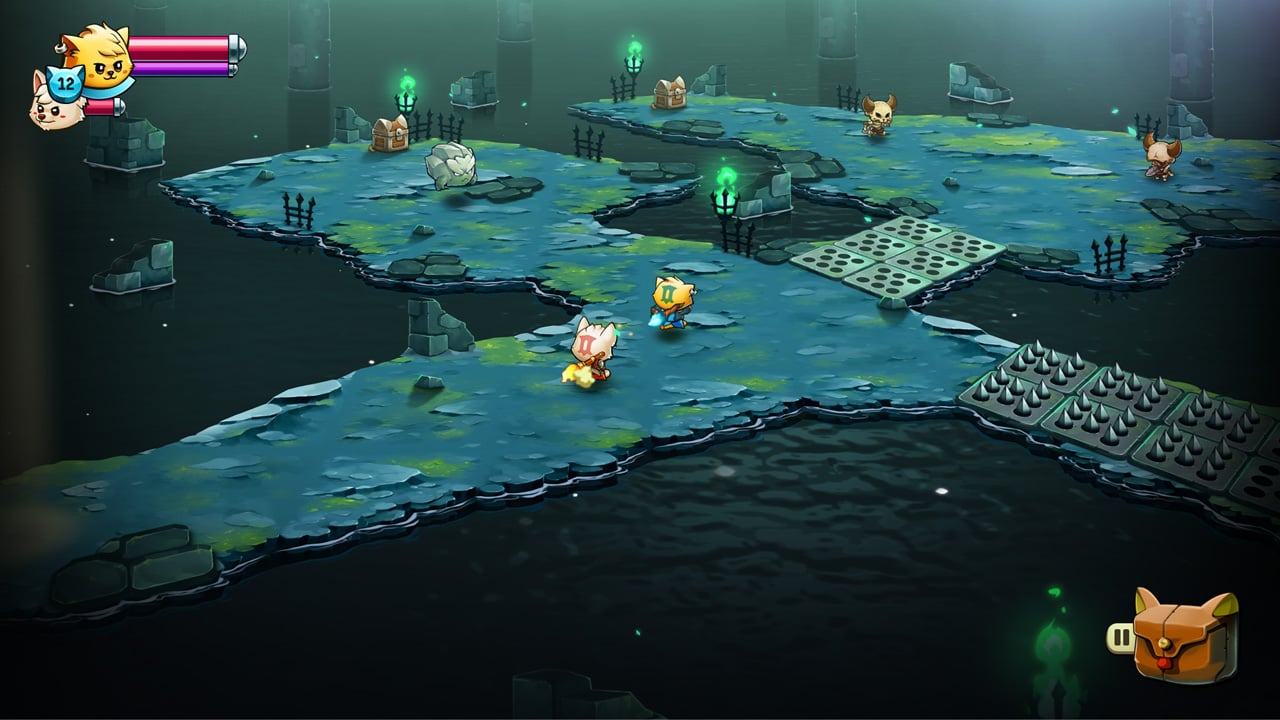 Cat Quest II ($4.94 from $14.99 until 9/20)
Chasm: The Rift ($9.99 from $19.99 until 9/20)
CyberHive ($2.99 from $9.99 until 9/20)
Lofi Ping Pong ($1.99 from $4.99 until 9/20)
The StoryTale ($1.99 from $4.99 until 9/20)
That's all for today, friends. We'll be back tomorrow with more new releases, more sales, some news, and perhaps some reviews if our pal Mikhail comes through. I'm already very tired and the week has barely begun. Well, that's how it goes sometimes. Nothing to it but through it. I hope you all have a terrific Tuesday, and as always, thanks for reading!