News
Ravindra Jadeja fined for applying soothing cream without umpires' consent | Cricket News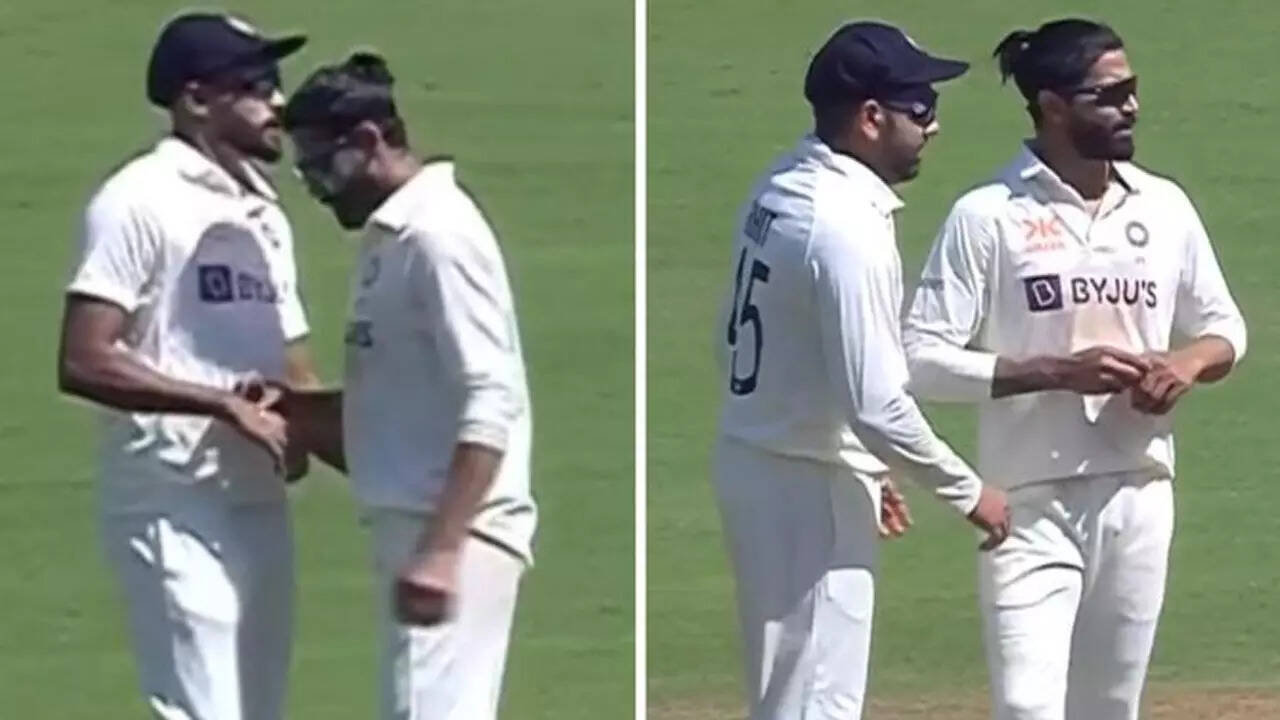 NEW DELHI: Comprehensive Star India
Ravindra Jadeja
on Saturday, he was fined 25% of the match fee for applying soothing cream without the referee's permission on the pitch during the First Test against Australia in Nagpur.
The almighty was found to be in violation of Level 1 of the ICC Code of Conduct and also had one point deducted.
The incident occurred on the opening day of the First Test when Jadeja, in the 46th inning of Australia's first round, was seen applying a soothing cream to his index finger.
Videos circulating on social media show the 34-year-old man drinking stimulants from Mohammed Sirajhis palm and apparently rubs this on his left finger.
This was Jadeja's first offense in a 24-month period and a demerit was added to his disciplinary record.
Team India management later explained that Jadeja applied cream to the swelling on the index finger of his bowling hand.
Southpaw admitted the offence and accepted the penalty recommended by match referee Andy Pycroft.