News
Ravichandran Ashwin says 2023 World Cup could be his last for India | Cricket News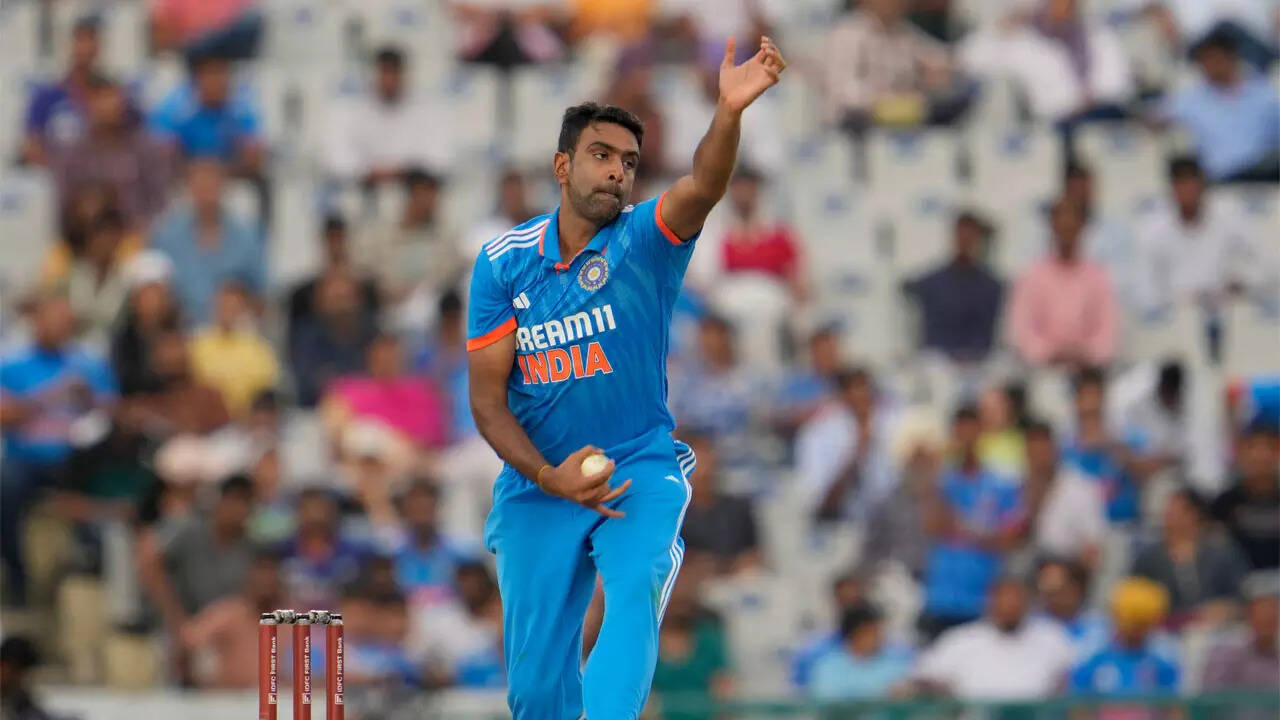 NEW DELHI: Seasoned off-spinner
Ravichandran Ashwin
on Saturday conceded that the upcoming ODI World Cup could be his last for India.
Ashwin was included in the 15-member squad at the 11th hour as a replacement for all-rounder Axar Patel, who was in the preliminary squad but got sidelined due to a quadricep strain.
The 37-year-old had a successful recently-concluded ODI series against Australia
"Being in a good space, enjoying this tournament will keep me in good stead. This could be my last World Cup for India, so enjoying the tournament is of utmost importance," Ashwin told Star Sports.
R Ashwin finds a place in World Cup Team, injured Axar Patel replaced
"I would have said that you were joking. Life is full of surprises. Honestly, did not think I would be here. Circumstances have made sure I am here today, the team management have shown trust," said Ashwin while talking about his inclusion in the Indian squad.
Ashwin has played 10 matches for India in World Cup history with his last appearance coming in 2015.
He has bagged 17 wickets in the competition at an average of 24.88 and an economy of 4.36 with his best figures being 4/25.
Apart from Virat Kohli, Ashwin is the only member of the current Indian side who were also a part of their World Cup winning campaign in 2011.
Ashwin said dealing with pressure would be crucial. "All you can do is turn the ball both ways, and I think I can do it. Dealing with pressure is paramount in these tournaments, and it will dictate how the tournament goes," he said.
(With inputs from PTI)