World
Progress in Darfur militia leader trial, but Government cooperation wanes — Global Issues
Presenting his latest report, ICC Prosecutor Karim Khan updated the ambassadors on the proceedings against Ali Muhammad Ali Abd-Al-Rahman, also known as "Ali Kushayb", charged 31 war crimes and crimes against humanity.
These atrocities are believed to have occurred during the Darfur conflict that began in 2003, which pitted Sudanese Government forces, supported by militia groups known as Janjaweed, against the movements. rebellion. Hundreds of thousands of people were killed and millions more displaced.
effective speed
The Security Council referred the situation in Darfur to the ICC through Resolution 1593, adopted in March 2005.
Mr Khan said: "I am pleased to announce that the trial is progressing rapidly and that the prosecution intends to close the case by the end of next month.
He added: "As reflected in the report, this makes the speed of the trial the most efficient since the inception of the Court.
Confronting the accused
Abd-Al-Rahman's trial began last April and 50 people gave heartbreaking testimony during the 78-day trial period.
"These witnesses have had the opportunity to confront the defendant, to test their accounts before independent fairness judges, to create a record that will pave the way at the end of the process to make a decision on the matters." what happened and whether the defendant was charged. responsible," continued Mr Khan.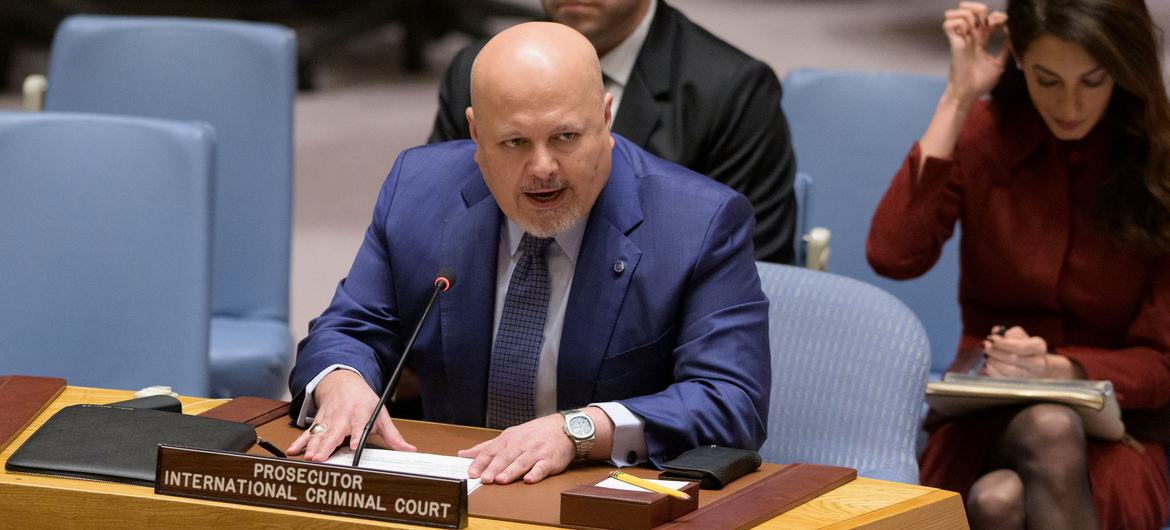 'New administrative barrier'
Although cooperation from the Government of Sudan is important, the ICC Prosecutor has reported that many important promises and agreements – including a Memorandum of Understanding signed during his visit to the capital Khartoum last year – still outstanding.
"And really, it's not my responsibility to say that the partnership has deteriorated, not improved, since my last press conference," he said.
Despite the pledges, access to the country has become more difficult due to "new administrative barriers" and "requires Sisyphean efforts to obtain a single-entry visa".
Even once ICC staff have entered Sudan, they still have to wait for permits to travel within the country, including travel to Darfur. The court also received no assistance in accessing public places such as the National Archives, nor did it receive formal approval to set up an office in Khartoum.
Change in approach
Mr. Khan stressed "there is a need for a change of posture" in Sudan, adding that he was ready to engage with the Government.
And if we see no change in approach, I may have no choice in the next report but to commend some of the other actions Member States have taken over this period. next paragraph".
The prosecutor expressed hope that his next press conference with the Council would reflect "a new joint effort" between his office and the Sudanese authorities.