News
Powering up 40,000 Christmas lights in an energy crisis | UK News
Amid soaring bills and an energy crisis, a man from Scotland can still adorn his home with 40,000 Christmas lights.
Over the past eight years, the decor at the Woods family home in Prestonpans has grown. From a single set of string lights to an entire consuming display, it has become a local hit.
But then, an energy crisis and skyrocketing bills seemed to be coming to an end for the carnival performance.
While the majority of the lights are more energy efficient LEDs, the family still has to pay around £650 (more than double last year's cost) to run the lights throughout December.
Cost of Living Calendar – reveals a different story every day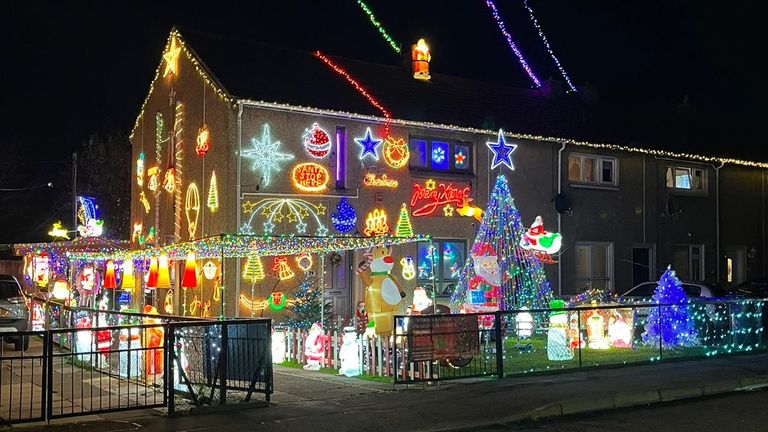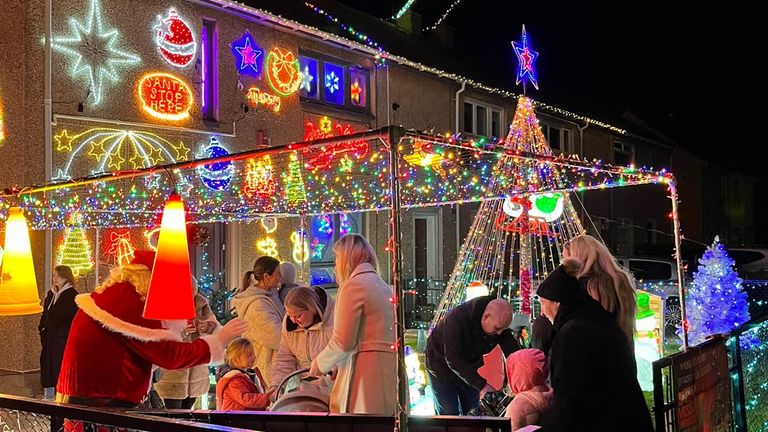 While the average family can afford the expense, this year they had to seek help to make sure the lighting could continue.
Steve Woods, who started lighting the lights in October, told Sky News: "It took me so long to set up that I have to say if I'll get any funding at the end of the year. October, I don't. can do."
Then, local businessman Colin Dryburgh, who runs a family business repairing home appliances, saved the screen on behalf of his young niece – a frequent visitor who "loves the lights". – by funding its energy costs.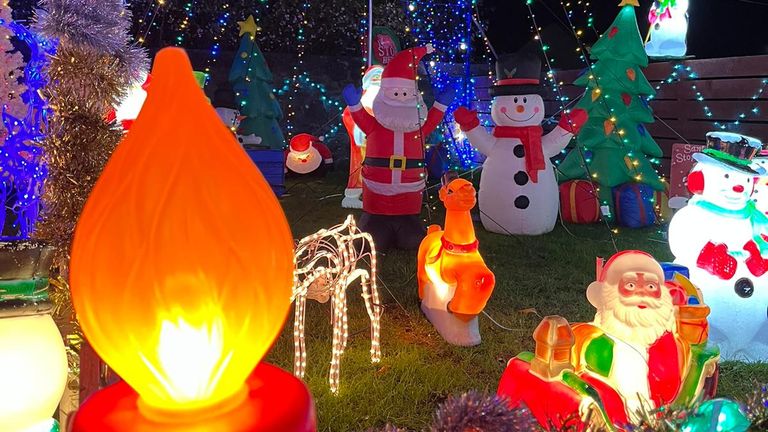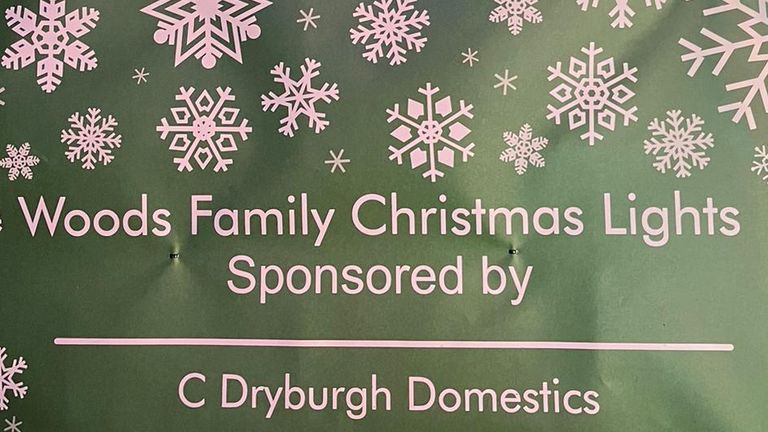 Poped by Santa in front of the crowd, it also raised funds for Mission Christmas.
"We want to give back to the community and make sure the display continues for them," Steve said.
Last year, the lights raised more than £1,700, but amid the cost of living crisis, Steve isn't sure this year will be as successful.
But whatever is donated will go directly to charity.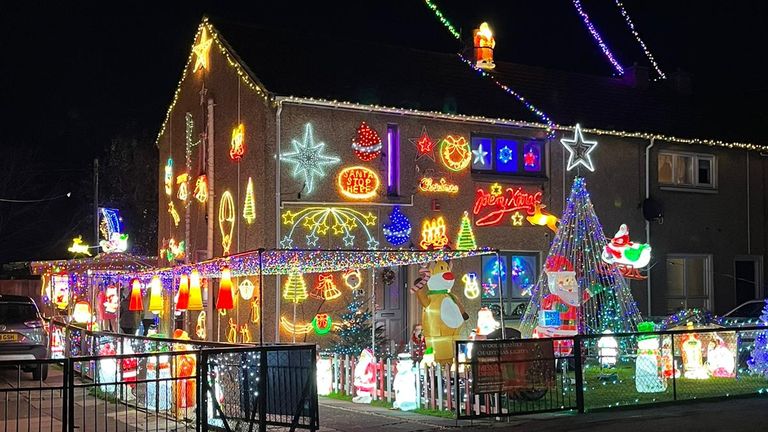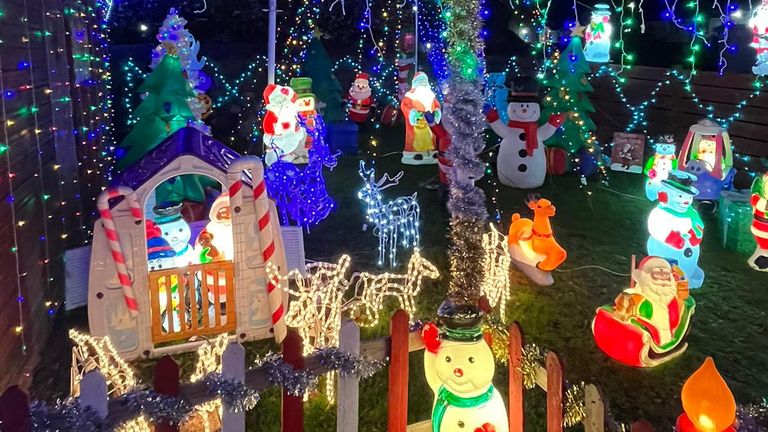 This year's screen – the largest ever – was so big that Steve was sure it could be seen from the air.
"We're not far from Edinburgh airport and people always joke that planes will come and land at my house."