Auto Express
Porsche Taycan Cross Turismo sets new EV altitude world record
The Porsche Taycan Cross Turismo recently undertook a 10-day challenge and returned with a new Guinness World Record title for greatest altitude change by an electric car – 5,573.979 metres. It travelled 2,783 kilometres from the lowest natural point in China to the top of one of the world's highest national highways. The starting point was Ayding Lake, at an altitude of minus 218.845 metres, and culmination point was Daban, at 5,355.134 metres above sea level.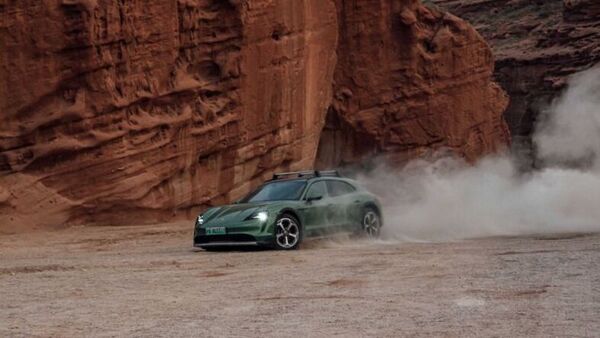 The electric Porsche's journey along the Xinjiang-Tibet route features desolate regions with extreme weather and road conditions and complex terrain. The road trip proved the electric car's long-distance comfort and reliability. The journey also proved the charging efficiency of Porsche's 800 V architecture in the most pushing conditions.
Also Read : Porsche Cayenne Turbo E-hybrid is the most powerful version ever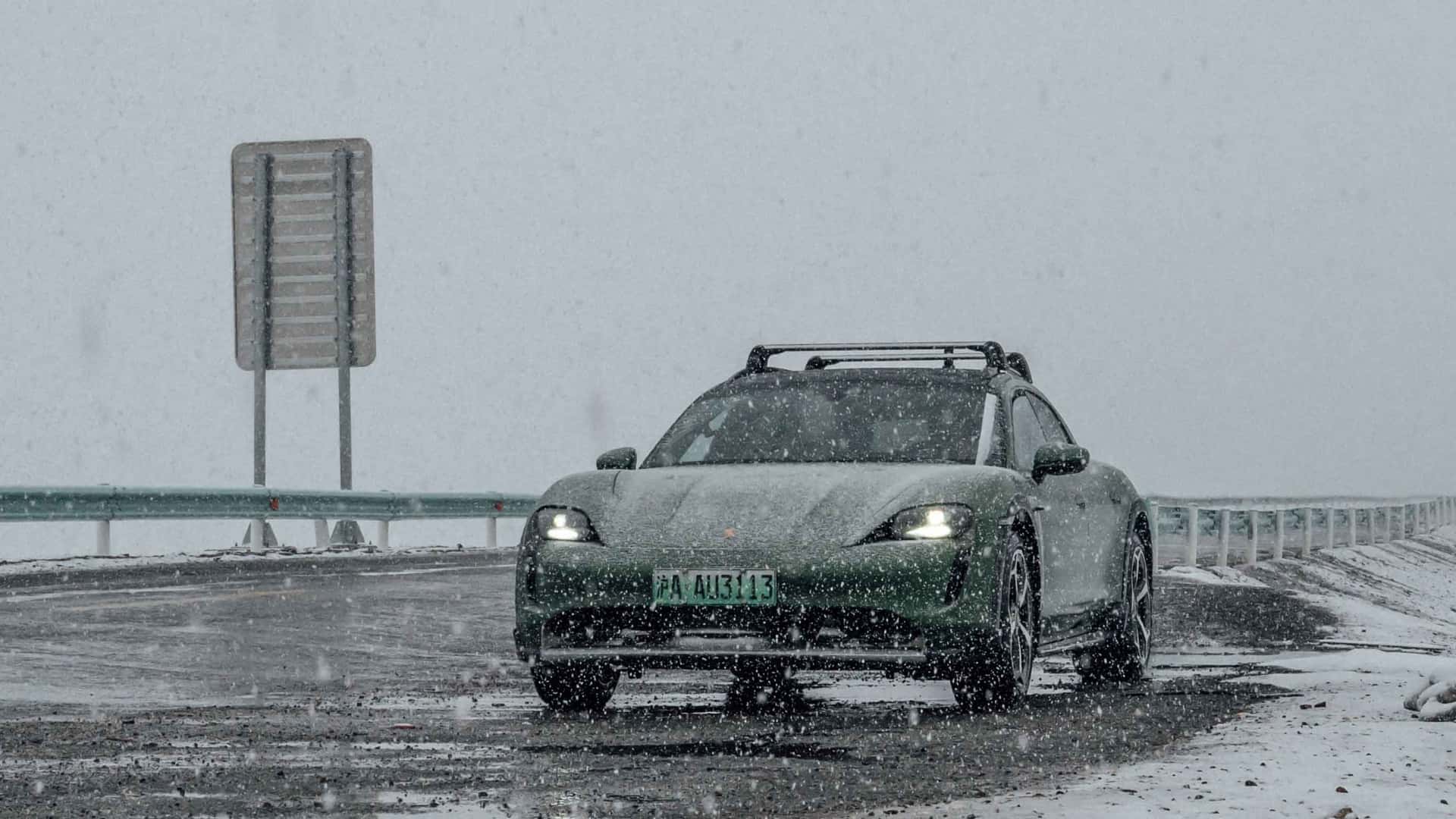 While Porsche did not spill out details regarding range or efficiency for the trip, it mentioned that the Taycan Cross Turismo's regenerative capabilities helped extend range on downhill stretches. While clearing a 13,123-foot pass, energy recuperation of up to 275 kW gave a boost to the range, the automaker mentioned.
Further details reveal that since charging stations were difficult to find in some areas, it took four days for Porsche to cross a 472-mile stretch in the Kunlun and Tianshan mountains. The trip took the electric car through surface temperatures of 70°C to frozen, icy roads; from busy cities to a 5,000-metre-high no-man's land. The OEM says that the car travelled through all four seasons of the year in just 10 days.
The DC and AC charging points along the way varied from 120 kW to 22 kW, however, thanks to Porsche's 800 V architecture, the Taycan Cross Turismo was able to charge at the upper limit of the power output of these charging points. The OEM says that the electric model's high-tech chassis with all-wheel drive and Adaptive Air Suspension helped setoff major bumps on the road.
First Published Date: 18 Sep 2023, 17:08 PM IST