News
Pandemic hampers progress to achieve universal energy access by 2030 |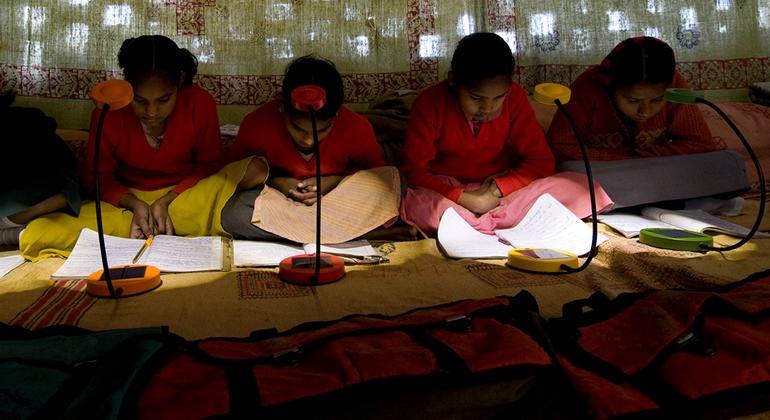 The current, 733 million people around the world still do not have access to electricity, and 2.4 billion won people still cook with fuels that are harmful to health and the environment.
At the current rate of progress, 670 million people will still be without electricity by 2030 – 10 million more than expected last year.
Findings are taken from the 2022 edition of SDG 7: Energy Progress Report, track global efforts to achieve the Sustainable Development Goals (SDG7) ensure affordable modern energy supply for everyone by 2030.
Financial boost
The study was carried out by UN organizations and partners, known as the SDG7 watchdogs, who urge governments and policymakers to step up action.
"International public finance for renewable energy needs to accelerate, especially in the poorest, most vulnerable countries. We have failed to support those people for the most partd," said Francesco La Camera, Director General of the International Renewable Energy Agency (IRENA), one of the partners.
"With just eight years left to achieve universal access to affordable and sustainable energy, radical action is needed to accelerate the proliferation of international public financial flows and distribute them more equitably, so that the 733 million people currently left behind can enjoy the benefits of clean energy access. "
Vulnerable countries are affected
COVID-19 Impacts such as shutdowns, supply chain disruptions and fiscal diversions to keep food and fuel prices reasonable have affected progress towards SDG 7.
The world's most vulnerable countries have been particularly affected. Nearly 90 million people in Asia and Africa, who previously had access to electricity, can can no longer afford to pay for their basic energy needs.
Russia's invasion of Ukraine has further complicated the situation, as it has led to uncertainty in the global oil and gas markets, as well as soaring energy prices.
The report says Africa remains the least-elected country in the world, with 568 million people without access. The share of the global population without electricity in sub-Saharan Africa has increased from 71% in 2018 to 77% in 2020, while most other regions have declined.
Progress and failure
Furthermore, although 70 million people globally have access to clean cooking fuels and technologies, this progress has not been enough to keep up with population growth, especially in sub-Saharan Africa.
The report found that despite continued disruptions in economic activity and supply chains, recycled energy is the only source of energy to grow through the pandemic.
However, many of the countries that needed electricity the most were left behind – a situation exacerbated by a drop in international financial flows for the second year in a row.
SDG7 also includes goals towards energy efficiency. Between 2010 and 2019, the global annual improvement in energy intensity averaged about 1.9%, well below the level needed to both meet the target and offset the lost land. pass away.
Calling for Commitment
The SDG7 watchdogs are IRENA and the International Energy Agency (IEA), United Nations Statistics Division (UNSD), the World Bank and the World Health Organization (UNSD).WHO).
They recall that UN High-Level Dialogue on EnergyHeld last September, brought together governments and stakeholders to accelerate action to achieve a sustainable energy future that leaves no one behind.
The partners call on the international community and policymakers to protect the gains made towards SDG 7 and remain committed to continued action towards affordable, reliable, sustainable energy and modern for everyone. They must also maintain a focus on the countries most in need of assistance.
For people and planet
Dr. Maria Neira of the World Health Organization (WHO) highlights why it is so important to have access to clean cooking.
She said millions of people have died from heart disease, stroke, cancer and pneumonia because they still rely on dirty cooking fuels and technology. main sources of air pollution.
"Women and children are particularly at risk – they spend the most time in and around the home and therefore bear the greatest burden," said Dr Neira, Director of the WHO Department of Environment, Climate Change and Health. for their health and well-being". .
She added: "The transition to clean and sustainable energy will not only contribute to healthier people, but also protect our planet and mitigate the effects of climate change.