News
Pakistan economic crisis: Petrol, diesel price hiked by up to PKR35 as currency value plummets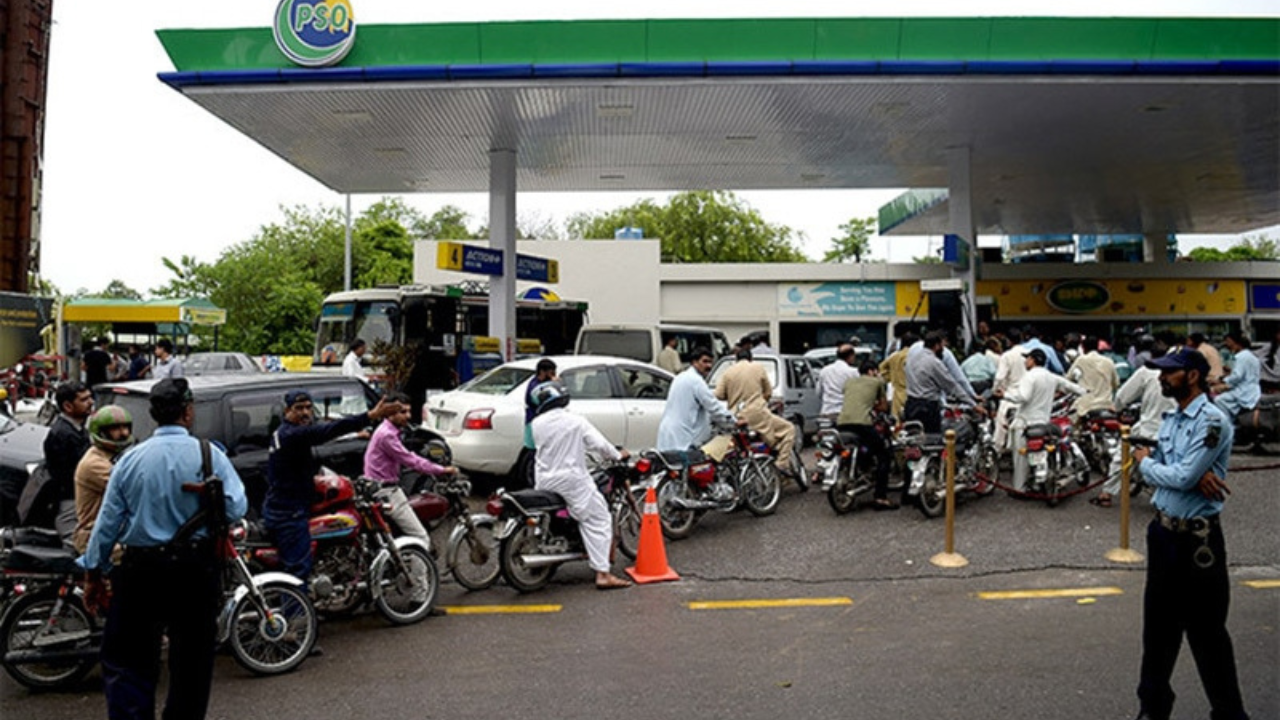 NEW DELHI: Like
Pakistan
closer to economic collapse,
Shehbaz Sharif
The government on Sunday added to the burden on citizens suffering from inflation by raising petrol and diesel prices by 35 PKR a liter.
The finance minister said: "We have decided to increase the price of petrol and diesel by Rs 35. The price of kerosene and light diesel has increased by Rs 18." Ishaq Dar. Diesel will currently be priced at Rs 262.8 per liter, petrol at Rs 249.8 per liter, kerosene at Rs 189.83 per liter and light diesel at Rs 187 per liter.
The decision comes ahead of a visit by an International Monetary Fund (IMF) team to discuss the stalled ninth review of the country's current funding program.
Last week, the Pakistani rupee lost nearly 12% of its value after the removal of a price ceiling imposed by the government but opposed by the IMF. On Friday, the Pakistani currency depreciated to its lowest level against the US dollar at 262.6 rupees.
Gas stations across Pakistan are rapidly running out due to a drop in the supply of oil marketing companies. Even Islamabad now regularly sees zigzag lines of cars at gas stations. The increase in oil prices is accompanied by a dizzying increase in the price of basic goods as well as imports.
One World Bank Reports have revealed that an alarming six million people in Pakistan are currently experiencing acute food insecurity. The number could rise to 8.5 million between September and December.
Meanwhile, domestic hospitals are running short of medicines and there may soon be shortages of essential items such as fertilizers.
The country is facing an inflation rate of 28% and supply chain disruptions that could cause hyperinflation. This could be coupled with more import inflation due to the strong depreciation of the currency.
Meanwhile, the State Bank of Pakistan only $4.4 billion in foreign exchange reserves, just enough for three weeks of imports. The central bank recently raised its benchmark interest rate to 17%, the highest in more than 24 years.
Experts have warned that without a bailout soon, Islamabad could go bankrupt.
Finance Minister Ishaq Dar said on Sunday that the price increase had been recommended by oil and gas authorities due to the higher cost of purchasing energy in the global market. "We will have to take into account the rise in international oil prices and the depreciation of the rupee," he said.
Pakistan is in the midst of a balance of payments crisis and a sharp drop in the value of the Pakistani rupee will push up the prices of imported goods. Energy accounts for a large portion of Pakistan's import bill.
A successful IMF visit is of great significance for Pakistan, which is facing a desperate situation of securing external finance, with foreign exchange reserves sufficient for goods and services. imported less than three weeks.
Former Prime Minister Imran Khan criticized the price hike, saying the "utter mismanagement" of the economy by the "import government" had "crushed the masses and the salaried class".
Khan, Chairman of Pakistan's Tehreek-e-Insaaf Party, wrote on Twitter: "Soaring electricity and gas prices and unprecedented 35% inflation expected with a small budget of PKR200 billion."
former finance minister Asad Umar said the public was fed up with inflation as he called the government's move "punishment" on the people.
(With input from agencies)