News
Ofgem had 'wool pulled over their eyes' amid prepayment meter scandal, says Grant Shapps | UK News
Business Secretary Grant Shapps has criticized Ofgem for listening to energy company bosses rather than customers, following the forced installation of prepaid meters.
Mr Shapps accused the energy regulator of "blinding" and demanded it be tougher on suppliers after "vulnerable" customers were struggling with energy bills. They installed the wrong gas and electricity meters in their home. .
It follows a Times investigation, which found that a company used by British Gas to pursue debts, Arvato Financial Solutions, was forced to enter the house to install the equipmentdespite signs that children and disabled people are living there.
A whistleblower also told Sky News that British Gas staff were under pressure to Collect more debt and match more meters.
Mr Shapps said he was "appalled" by the "disgusting behavior" of energy companies and asked them to "focus their efforts on the consumer".
"I am also concerned that it is too easy for the regulator to blind them by disregarding the superficial value that the energy companies are telling them," he said.
"They also need to listen to customers to make sure that this treatment of vulnerable consumers doesn't happen again."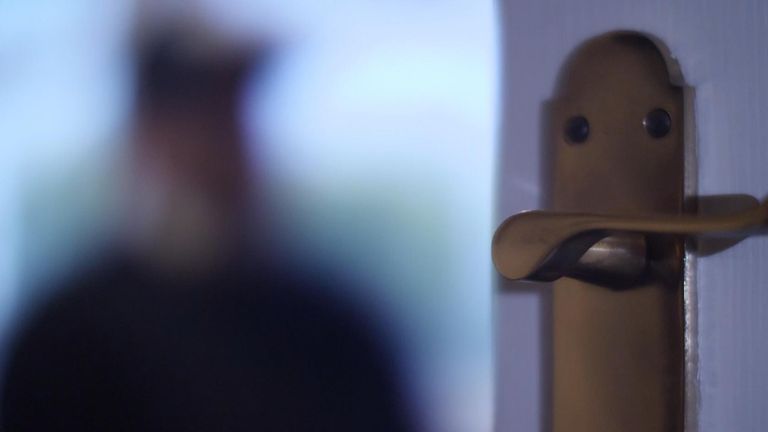 In response, Ofgem said it shared Mr Shapps' "shock" at the results of the investigation.
It has placed British Gas under review and on Friday asked all other parties domestic energy company suspend the forced installation of prepaid meters and review the handling process for outstanding customers.
Read more:
Complaints against British Gas prepaid meters explained
Ofgem asks suppliers to suspend mandatory prepaid meter installations
Why the prepaid meter problem won't go away for vulnerable energy customers
"What is clear, as the secretary has shown, is that the picture presented by the companies may not accurately reflect what customers experience on the ground," Ofgem said in a statement.
"As a result, follow-up reviews will cross-check what we've reported to us with direct reports from customers and broader stakeholders, and potentially those involved." service provision."
Shadow business secretary Ed Miliband accused Mr Shapps of being a "doing nothing business secretary" who was "sadly faced with scandal" after repeatedly failing to act to resolve the matter.
The data behind the prepaid meter

He urged Mr Shapps to accept Labour's call for "a total and continuing ban on the mandatory installation of prepaid meters until wholesale reform of a discredited, rotten system. broken and heartless".
Currently, companies can switch customers who are late paying their energy bills to more expensive prepaid meters, but the rules are supposed to ensure vulnerable customers are not forced to move.