News
Nutrition campaign targeting pregnant and lactating women – Global issues
Through online and community-based initiatives, the campaign will accelerate and support the "knowledge sharing process," based on Sameer Abdel Jaber, WFP Representative and Country Director.
At the individual, household, and community levels, activities such as cooking classes, home gardening kits, and training – such as growing vegetables and fruits – are being implemented through social media platforms and through on-site awareness sessions.
Iron deficiency has become a serious public health problem in Palestine – WFP
Enhance your diet
According to the World Health Organization (WHO), Iron deficiency has become a serious public health problem in Palestineespecially in children under five years of age.
Sessions are designed for mothers of young children, pregnant and lactating women, providing information on iron-rich foods and anemia prevention.
They also include 'leisure' activities, discussions with nutritionists and cooking sessions to prepare healthy, iron-fortified meals.
Through this campaign, WFP will assist mothers and families in improving their nutrition while increasing iron intake.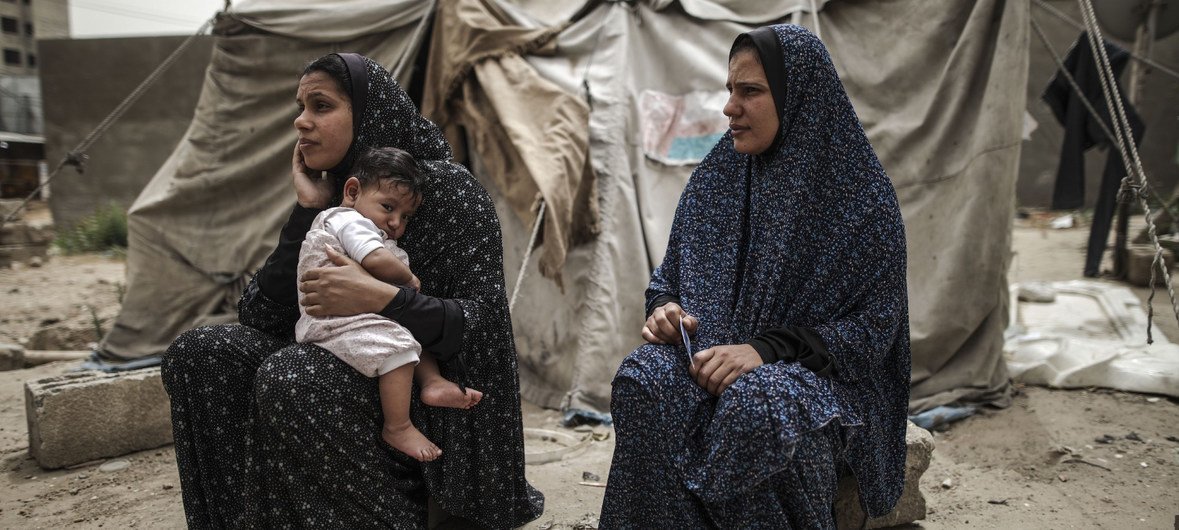 Combine health with joy
Social and Behavioral Change Communication, or SBCC, combines elements of interpersonal communication, social change, advocacy, and community engagement, to support individuals and families, adopting and maintaining more nutritious eating patterns.
Using the SBCC approach, WFP is running a "grow your own garden" initiative, which will include more iron-rich vegetables.
"This activities that will encourage participants to make healthy food and lifestyle choices for themselves and their families, contributing to their overall nutritional statusaccording to the UN agency.
Inspire everyone
In Palestine, WFP provides food assistance to the most vulnerable through food in kind and cash-based remittances.
It also supports long-term resilience through targeted training and skills-focused employment opportunities.
"Through hands-on initiatives and harnessing the power of technology, we together build a process that ultimately aims to not only share information, but inspire," said Mr. AbdelJaber. for people to apply it to their daily activities".