News
Nicaragua: New law heralds damaging crackdown on civil society, UN warns |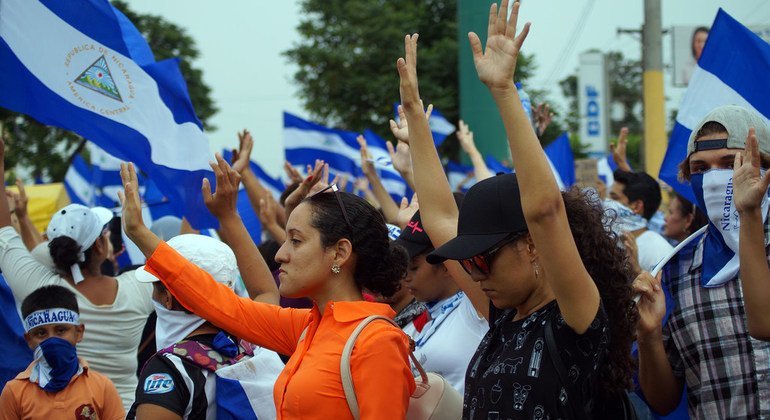 "We are extremely concerned that a new law, which went into effect in Nicaragua on Friday, causes[s] It makes it even more difficult for non-governmental organizations (NGOs) to register, requiring them to obtain government approval for their activities and imposing new reporting constraints, including details of resources. grants, financial statements, activities and beneficiaries," Liz Throssell told journalists at a regular press conference in Geneva.
Other constraints
The law also prohibits NGOs from "conducting political and partisan propaganda activities without clearly defining the meaning of such activities." OHCHR spokesman said.
Furthermore, it limits the percentage of foreign so-called "members" to 25% working for an NGO, thus also restricting freedom of expression and association of foreign nationals residing in the United States. Nicaragua.
"We fear that all these restrictions will limit the freedom of speech and association of any organization that may attempt to voice criticism of the Government.", she speaks.
Double Strike
Ms Throssell went on to say: "The legislation is even more concerning because it came into effect in a week when Parliament voted to strip 50 civil society organizations of their legal status for alleged non-compliance. comply with other provisions of national law.
As of 2018, at least 209 organizations have ceased operations in Nicaragua – about 137 of which have occurred this year alone.
Included in the count were the country's main human rights NGOs, including women's and indigenous peoples' rights groups; working groups in the fields of education and development; as well as medical associations.
And at least 12 universities have also lost their legal status and are now under Government control.
"At the request of the High Commissioner, it is important that the Nicaraguan government stops shutting down NGOs excessively and restore the legitimate personality of all organizations, political parties and media outlets that have been arbitrarily shut down," the spokesperson said.
She added: "We urge the authorities to return all property, documents and equipment that have been illegally seized.