Auto Express
New Toyota Prius PHEV has a mode that allows you to take a nap and relax while charging
The new Toyota Prius PHEV comes with a unique mode that allows occupants to take a nap and relax while the vehicle is being charged at the charging station. Dubbed 'My Room' mode, this mode can turn a car's cabin into an extra room for occupants, the Japanese automaker claims. Besides the new generation Toyota Prius PHEV, Toyota RAV4 Prime and Lexus NX 450h+ are also equipped with this feature.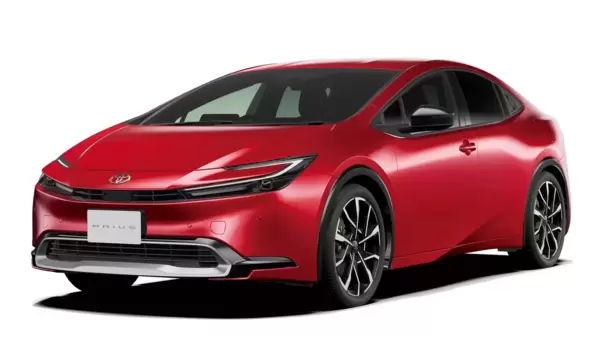 The automaker claims that the technology allows occupants inside the car's cabin to use the vehicle's features when parked and the internal combustion engine turned off, drawing power from a larger battery. Toyota claims the feature allows users to enjoy the air conditioning and audio system when the vehicle is plugged into an external power source. This means passengers can sleep, rest, browse the internet, work or even watch a movie in the cabin for a few hours or even overnight without ICE turning on. In addition, the system shows how quickly the power drains out compared to charging, meaning users can balance power consumption and avoid power drain.
Also read: Mercedes-Benz expects India to be the fastest growing market globally this year
Toyota previously introduced the technology to the RAV4 Prime, while the luxury car brand under the group's umbrella, Lexus also introduced this technology to nx 450h+. This feature is said to have made these vehicles perfectly suited for camping. Additionally, this feature allows owners to work remotely from their vehicle. The new generation Toyota Prius PHEV also comes with the same feature.
The plug-in hybrid powertrain on the new generation Prius has a 2.0-liter 4-cylinder gasoline engine that produces a maximum capacity of 146 horsepower. It is paired with a single electric motor fitted to the front axle producing 158 hp and a 13.6 kWh lithium-ion battery pack mounted under the rear seats. Combined power is 220 horsepower, allowing Prius to accelerate from 0-96 km / h in 6.6 seconds.
First published date: March 19, 2023, 15:16 pm IST