Auto Express
New Suzuki Burgman Street EX scooter priced at Rs 1.12 lakh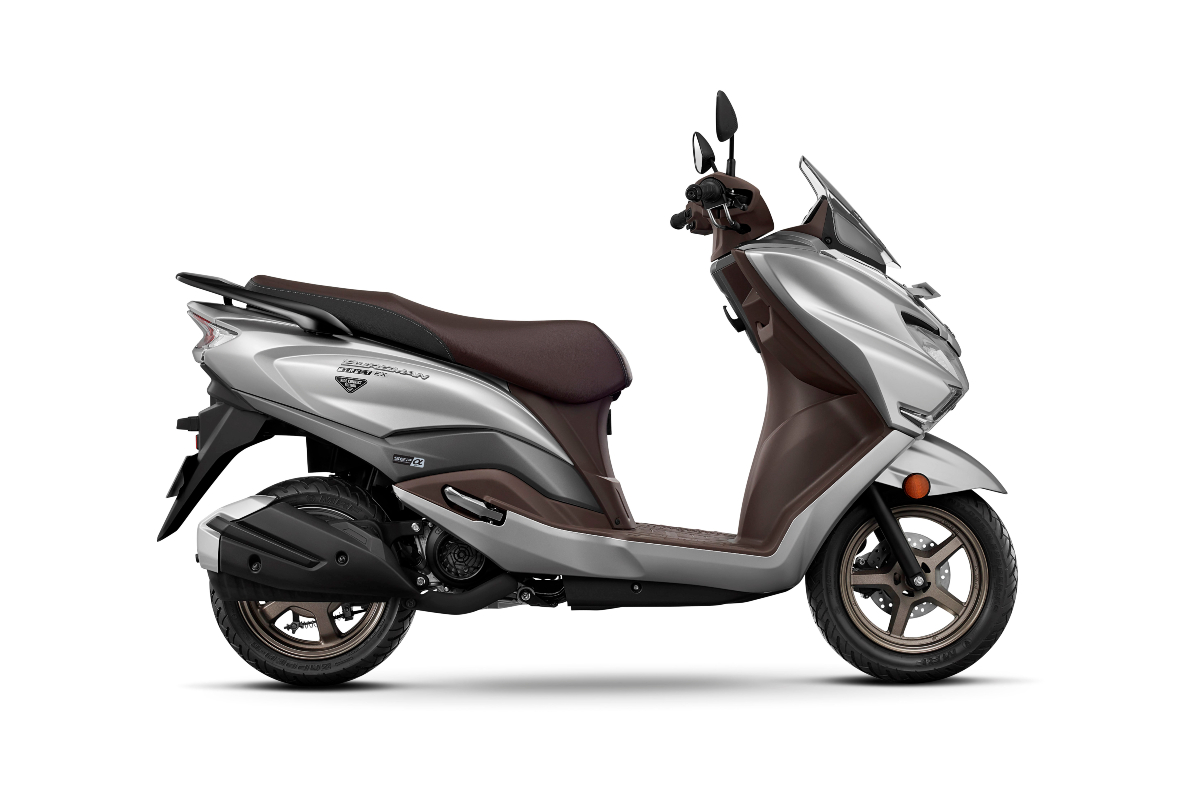 The new Burgman Street variant gets a larger 12-inch rear wheel.
After releasing a teaser on its social media, Suzuki has now launched the new Burgman Street EX for Rs 112,300 (former showroom, Delhi). This new variant joins the standard and Ride Connect versions in the Burgman Street lineup.
With silent starter and auto start/stop function

Costs Rs 22,400 more than standard Burgman Street
Suzuki Burgman Street EX: what's new?
Compared to existing Burgman Street variants, the EX has larger 12-inch rear wheels (instead of 10-inch ones) with wider 100/80-12 tires, silent start and automatic start/stop . Suzuki has also equipped it with new Suzuki Eco Performance Alpha (SEP-α) technology, which is said to be an enhanced version of Suzuki's fuel-efficient Eco Performance Technology. There are also some slight differences in size and weight. The EX is 1kg (111kg) heavier, has a 25mm longer wheelbase but is 5mm narrower than the standard Burgman.
The EX continued to be powered by a 124 cc, 2-valve, single-cylinder engine that operated throughout the remainder of the Burgman Street line-up. However, the EX makes 0.1hp (8.6hp) less at slightly lower rpm while torque remains unchanged at 10Nm.
In terms of features, the Burgman Street EX has LED headlights, a Bluetooth-enabled LCD screen and a USB charging socket. The new Burgman Street EX comes in three colors – Platinum Silver, Bronze and Black.
Suzuki Burgman Street EX: Price and competition
In terms of pricing, the new Burgman Street EX costs Rs 22,400 more than the standard Burgman and Rs 19,000 more than the Ride Connect version. In terms of competitors, the Burgman Street competes directly with the only other maxi-style scooter, the Aprilia SXR 125.
Would you choose the new Burgman Street EX instead of other 125cc scooters? Let us know in the comments section.