Auto Express
New Hyundai cars, SUVs come with Indian-inspired design elements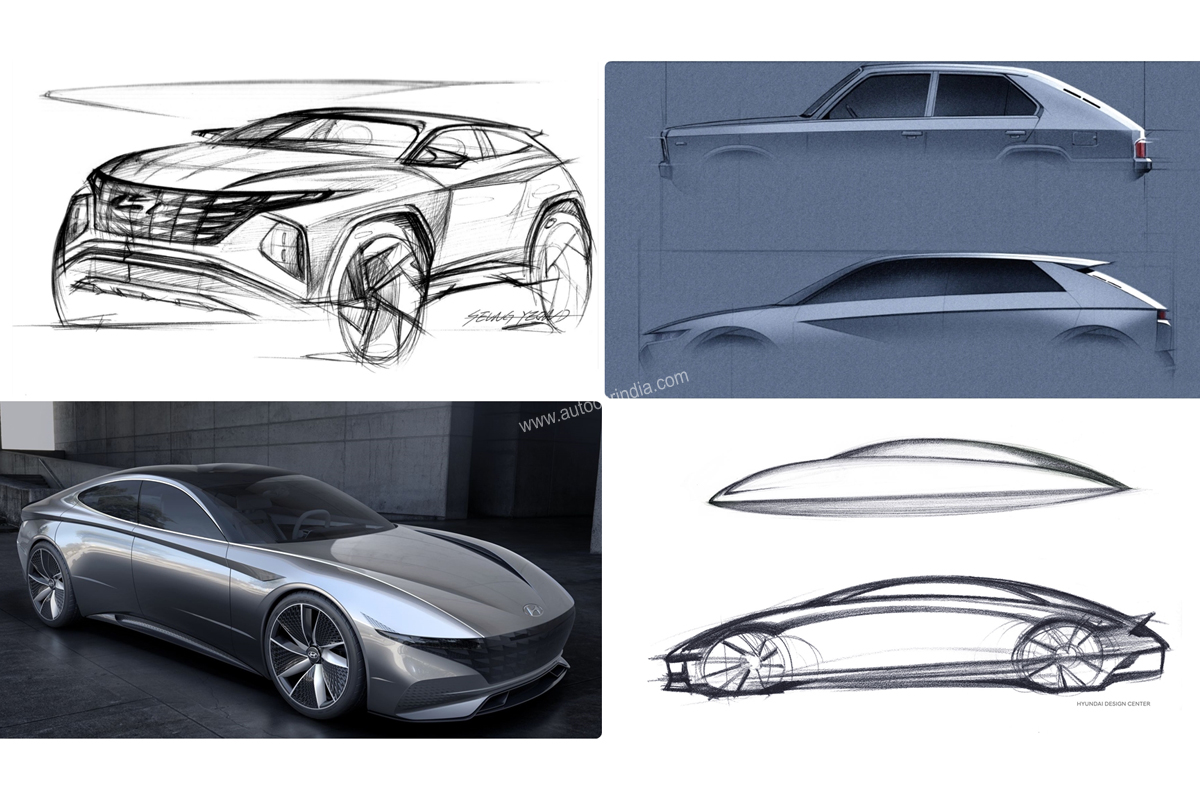 The company's vice president of design, Minchul Koo, said that Hyundai will provide solutions tailored to customers with different tastes.
In what could be a first Korean automaker hyundai said they are in the process of "Indianizing" their cars from the outside as well as inside. Hyundai says it will do this by borrowing elements from Indian architecture, arts and crafts. Not something that even Indian carmakers like tata and Mahindra has been made, the move is also likely to fit nicely with Hyundai's new design language, which allows for multiple style sheets to be used.
'Indianizing' Hyundai cars
This is perhaps a sign of how important the Indian car market is to Hyundai and a sign of the respect it has for our heritage and history. Minchul Koo, vice president of design at Hyundai Motor Company, best explains that. "Indians are very proud of their heritage and culture, and we designers are delighted and impressed with the level of creativity and diversity."
So Hyundai designers are in the process of finding inspiration. "Indian architecture and art is very delicate, artistic and rooted in the beauty of nature. In contrast, the European form is more functional; and this is what our designers wanted to highlight."
What form these elements will eventually take on the car is anyone's guess. Interestingly, Hyundai has tested something similar before. Yes, type. design of terribleThe center console is said to be inspired by Ganesh or an elephant.
It's also not the first time designers have incorporated elements from a particular country. Lexus, for example, is famous for using all manner of Japanese motifs on his cars. The shape of a Katana sword, Japanese silk and the details inside are like Origami. And Skoda's Enyaqanother example, there are floodlights that honor the Czech Republic's crystal heritage.
Koo and his colleagues are currently in the process of designing an electric SUV for India. The SUV can be sturdy, functional and big. "We can do a lot with our revolutionary platform," said Koo.
Hyundai style sheet
Tailoring a design specifically to a geographic area is what Hyundai's current design philosophy, or relatively lack of one, allows. Hyundai says one style doesn't fit all and the company wants to provide tailored solutions for customers with diverse preferences. The automaker says it won't stick to the Russian doll philosophy, "when each car looks almost identical, the only difference is the size."
Koo further explains: "You will be able to identify each vehicle as a Hyundai, but the cars and SUVs will also not be copies of each other. "As you know, every piece is different, right? Statues, knights, and kings all have different shapes, but you can still determine which set they come from. And that's how Hyundai's style palette works and allows for enough personality."
Also see:
Updated Hyundai Creta priced from Rs 10.84 lakh
Hyundai Venue has an additional 115 hp diesel engine; Update feature