Auto Express
Mercedes-Benz promises to double EV supply in India within a year
Mercedes-Benz, India's leading automaker in the luxury segment, plans to double its electric vehicle portfolio in India. The German car giant said it will have four more electric cars on Indian roads within the next 12 months. This will be part of ten new models promised by the automaker to launch in India this year. Mercedes has sold four EV models in India. These include the EQC, EQS and EQS AMG as well as the EQB electric SUV that was launched last year. The automaker wants a quarter of its sales in India to come from electric vehicles in the next four years.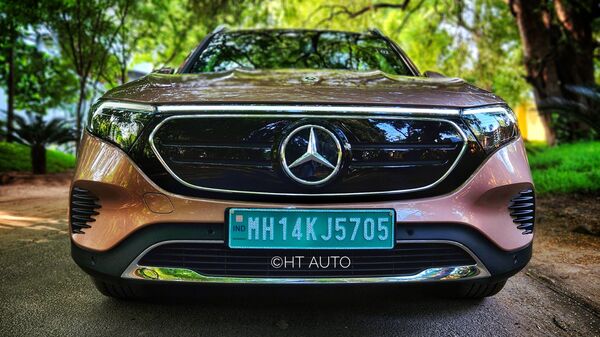 India is currently the German automaker's fifth-largest overseas market. Mercedes' electric cars contribute about 1,000 units a year, accounting for about 3% of its total sales in the country. The automaker now plans to boost electric vehicle penetration in India to drive sales even further. Matthias Luehrs, Head of Overseas Area at Mercedes-Benz, said "We are very pleased with the growth of EV (electric vehicle) in the Indian market with (models like) EQS and EQB. We'll have four more vehicles coming." Luehrs said India could become Mercedes' fourth-biggest market in the next two years.
In 2022, Mercedes achieved a record of sales growth of more than 40% with 15,822 units delivered to customers nationwide. This is better than the German auto giant's previous best of 15,583 units in 2018. In 2021, Mercedes sold 11,242 units.
Currently, Mercedes-Benz has not revealed any details about the four electric models that will land in India in March next year. Santosh Iyer, Managing Director and Managing Director of Mercedes-Benz India, said that some vehicles will either come the complete import route or will be assembled at the local production facility in Chakan, near Pune. in Maharashtra.
Watch: Mercedes EQB and GLB: First Ride Evaluation
Leuhrs also avoided commenting on the high tariffs imposed on imported electric cars in India, but hinted at a lower tax rate that would be welcomed by the German auto giant. He said: "Obviously, if you have a market with less taxes, then you'll sell more cars. That's very clear. That's the case with the US. That's the case with Europe, that's the case. So it's clear that if you have more taxes, the niche will get smaller."
Besides the four upcoming electric models, Mercedes is also expected to drive in the new generation. GLC SUV as well as the GT63 AMG e-Performance coming to India this year.
First published date: March 24, 2023, 08:32 AM IST