News
Matt Hancock donates £10,000 of his £320,000 I'm A Celeb fee to two charities | Politics News
Matt Hancock donated £10,000 of his £320,000 fee from I'm a Celebrity… Get me out of here! for two charities, he revealed.
The former health minister's earnings after 18 days on the ITV show last year were published in the MPs . register of interests on Thursday.
On Friday, his spokesman told Sky News he had given £10,000 of his performance proceeds to Nicholas Hospice in Suffolk and the Dyslexia Society of England.
The spokesman said: "That's more than his MP's salary while he was in the woods.
It is not clear whether the £10,000 will be split equally between the two charities.
This amounts to 3.13% of the total money that Congressman West Suffolk earns from the program.
Read more:
Man accused of assaulting Matt Hancock on London Underground
Boris Johnson makes almost £1m in a month – and Matt Hancock's I'm a Celebrity fee revealed
'Matt Hancock App' is shutting down after 5 years – with MP moving to TikTok
Mr. Hancockwho is expelled from the Tory party for having appeared on the show and is now an independent MP, earning the equivalent of £17,777 a day during his jungle time.
It is not known if the MP will donate more money to the two charities but the spokesman added: "He will certainly raise more funds this year, just like he did last year – donate raised more than £22,000 for the proposed Cambridge Children's Hospital"
Before appearing on the show, Mr. Hancock said he Subscribe to raise awareness about dyslexiawhich he was diagnosed while at Oxford University.
While he was in the woods, viewers said he was first shown learning difficulties in two weeks and mentioned it four times after that.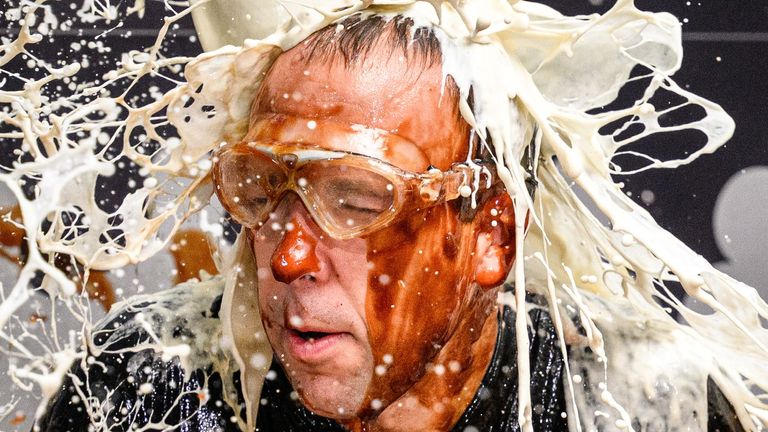 When announcing his arrival, he wrote in The Sun: "I want to raise the profile of my dyslexia campaign to help every child with dyslexia unleash their potential. – even if it means taking an unusual route to get there through the Australian jungle.
"I'm a Celebrity watched by millions of Britons across the country.
"I want to use this incredible platform to raise awareness, so that no child leaves primary school without knowing they have dyslexia."
Hancock on his personal experience of dyslexia


After spending time in the woods, Mr. Hancock speaking to parliament about dyslexia in his second reading of the dyslexia screening and teacher training bill, which he tabulated to provide universal screening in elementary schools and improve teacher training on the issue.
However, the bill has run out of time for a second reading and it is unlikely to progress in its current form.
In early December, Mr Hancock announced he would not stand in the next general election, scheduled for 2025.
In a letter announcing his intention to the prime minister, he wrote: "I look forward to fighting for issues that concern me, including better support for children with dyslexia, who receive consent from the education system."