Auto Express
Maruti Suzuki Celerio will be sold as Toyota Vitz in this country. Details here
Maruti Suzuki cars like the Baleno and Brezza are being sold by Toyota in India under the rebranded avatar. Now, another Maruti Suzuki car is about to join the list. The small Celerio hatchback will be renamed and sold as the Toyota Vitz, but not in India. As reported by Cars.co.za, this entry-level hatchback will be sold as Toyota's most affordable car in South Africa. The report also claims that the Toyota Vitz will be launched in the country in the second quarter of this year.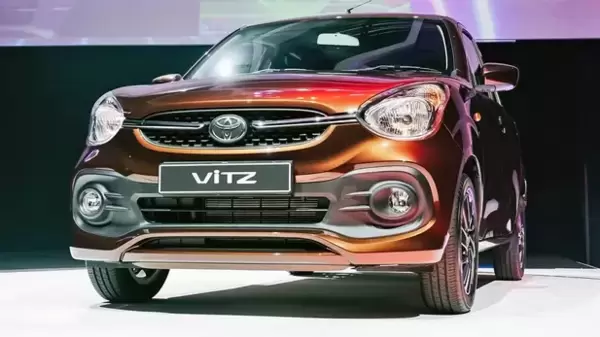 The report claims that the improved version of the Celerio will be sourced from Maruti Suzuki instead of Suzuki. Additionally, this will be powered by the same 1.0-litre 3-cylinder naturally aspirated K10C petrol engine operating under the hood of the Indian model. This engine is suitable for generating 65 PS of peak power and 89 Nm of peak torque through a 5-speed manual transmission, while an automatic manual transmission is also offered. However, the final specifications and price of Toyota Vitz have not been revealed yet.
Also read: Maruti Suzuki aims to explore more green fuel solutions
Toyota Vitz announced it will replace Toyota Agya in the company's South African product portfolio. Based on the Daihatsu Ayla, the Agya is currently the most affordable model of the domestic brand. It was introduced in 2020, replacing the Aygo.
Suzuki Motor Corporation signed a business alliance with Toyota Motor Corporation in 2017. Under this partnership, the two auto giants have shared automotive models and technologies on a global level. In India, Maruti Suzuki and Toyota shared their models. Toyota sells improved versions of the Maruti Suzuki Baleno and Glanza, which claim to have helped it improve overall sales in the country. In addition, the Urban Cruise Hyryder appears as an iterative version of the Maruti Suzuki Grand Vitara.
First published date: January 30, 2023, 10:10 am IST