News
Man tries to hug Rahul Gandhi during Bhart Jodo Yatra in Punjab's Hoshiarpur | Ludhiana News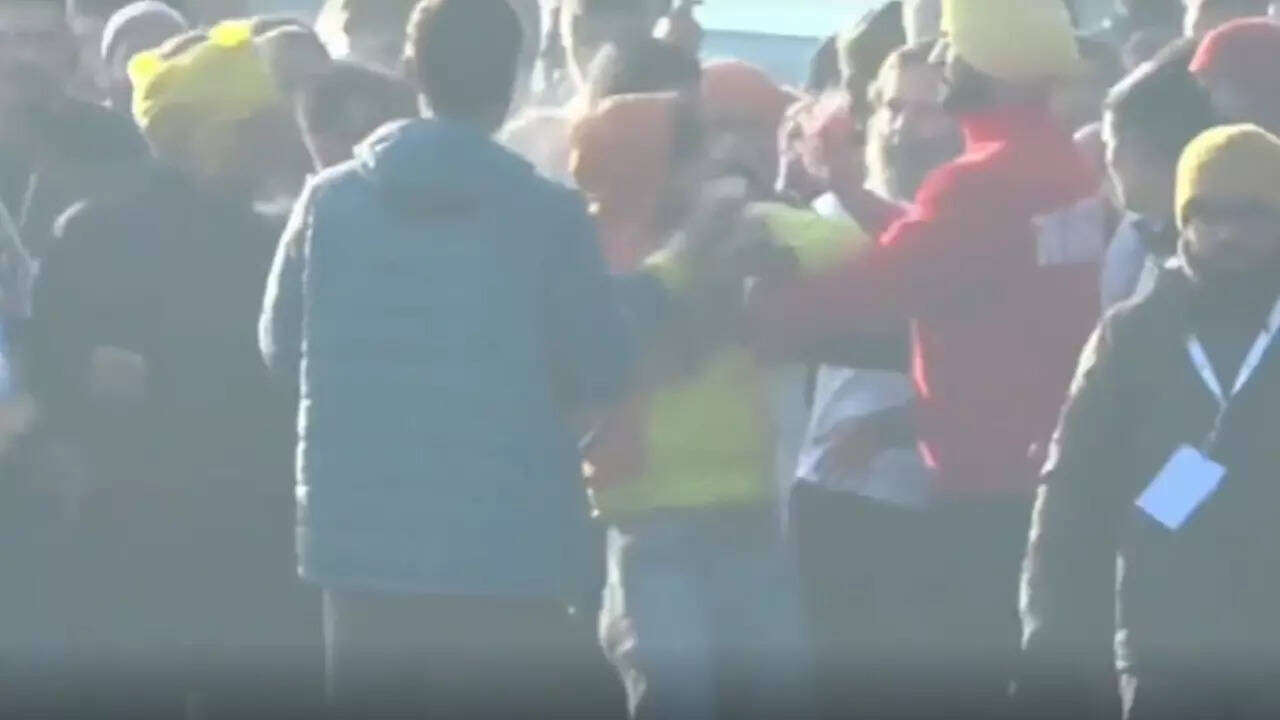 HOSHIARPUR: A man tried to hug Rahul Gandhi during Bharat Jodo Yatra in Hoshiarpur on Tuesday but was pushed away by accompanying Congress leaders.
However, police denied any security breach.
In a video of the incident, a man in a jacket can be seen rushing towards the MP and trying to hug him. However, the head of the Punjab National Assembly, Amrinder Singh Raja Warring and other party staff who accompanied Gandhi stopped him and pushed him away.
Last month, Congress wrote to interior minister Amit Shah, alleging a 'security breach' during the Yatra ceremony in the national capital and demanding immediate steps to ensure the security of Gandhi and his followers. Others participate in the yatra ceremony.
Rejecting the allegations, the government said "adequate" security arrangements were made for Gandhi in accordance with established principles but he himself had "violated" security protocols 113 times since 2020.
Yatra resumed from Tanda on Tuesday morning as part of the Punjab leg, in cold weather conditions. The march will stop for the night at Mukerian.
The march, which began in Kanyakumari in Tamil Nadu on September 7, will end in Srinagar by January 30, with Gandhi hoisting the national flag in the summer capital of Jammu and Kashmir.
So far it has covered Tamil Nadu, Kerala, Karnataka, Andhra Pradesh, Telangana, Maharashtra, Madhya Pradesh, Rajasthan, Delhi, Uttar Pradesh and Haryana.
On Saturday, the march was suspended for 24 hours before the death of Parliamentarian Santokh Singh Chaudhary. MP was in cardiac arrest in yatra. The march continued on Sunday afternoon in Jalandhar.
The Punjab leg of the march began on Wednesday from Sirhind in Fatehgarh Sahib. The yatras took a break on Friday to watch the Lohri festival.
(With input from PTI)
Clock
Security breach: Man hugs Rahul Gandhi during Bharat Jodo Yatra in Punjab