Auto Express
LML Star electric scooter launch schedule revealed
LML is back but this time, it will sell electric two-wheelers in the Indian market. The brand will first launch the Star electric scooter, which is expected to launch in the second half of this year. LML has started accepting Star bookings. In addition to Star, LML will also launch Moonshot electric motorcycle and Orion electric bike.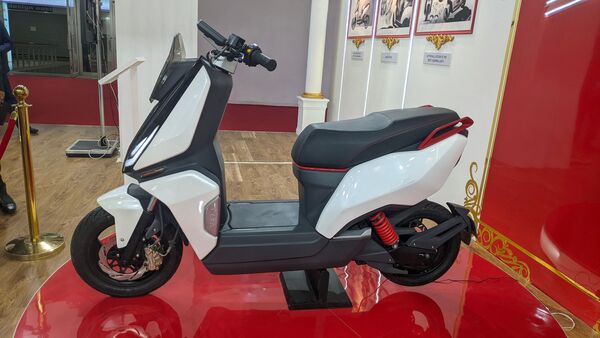 The LML Star comes with many unique features that differentiate it from other electric scooters currently being sold in the Indian market. It has automatic headlights with home-guided lights, a customizable display just behind the front fender that's visible from the front, and there's also LED Daytime Running Lights. It has all LED lights, wireless charger, ambient light and digital display. Other features offered are a tire pressure monitoring system, hill descent assist, reverse mode and ABS among others. There's plenty of storage under the saddle, and the battery pack has been placed in the footrest to help lower the center of gravity. The battery pack is also removable.
Talking about the battery, the size and specifications of the battery as well as the electric motor are still unknown. However, LML will reveal more specs and details about the scooter in the coming months.
Also read: LML electric scooter is about to launch. Reservations are now open. Check the details
LML calls the Star a 'midsize scooter'. It's not the size of a maxi-scooter but certainly has some design elements from it. LML Star is designed in Italy and is futuristic, finished in black and white with red accents giving the scooter a sporty look.
Dr Yogesh Bhatia, MD & CEO, LML, said: "The LML star is the mark of our legacy, ensuring that it will continue to influence lives for generations. reimagined as a fashion statement, adding to the consumer's lifestyle without compromising the core features.This is not just a scooter.It's an emotion, an emotion. shared by millions of people around the world.LML Star is the perfect combination of advanced technology and rich design, making it a very promising product.We were overwhelmed with the response. feedback we received at Auto Expo and we are very confident that LML Star will set new standards in the industry."
Date of first publication: January 13, 2023, 12:04 PM IST