Sports
LISTEN: Love The Darts podcast Ep 2 World Match in Blackpool | News about darts
Emma Paton with Mark Webster and Abigail Davies revisiting the World Match; Download and subscribe to Love The Darts podcast from wherever you get your podcast for all the latest news, interviews and reactions
Last Updated: 7/27/22 6:36 pm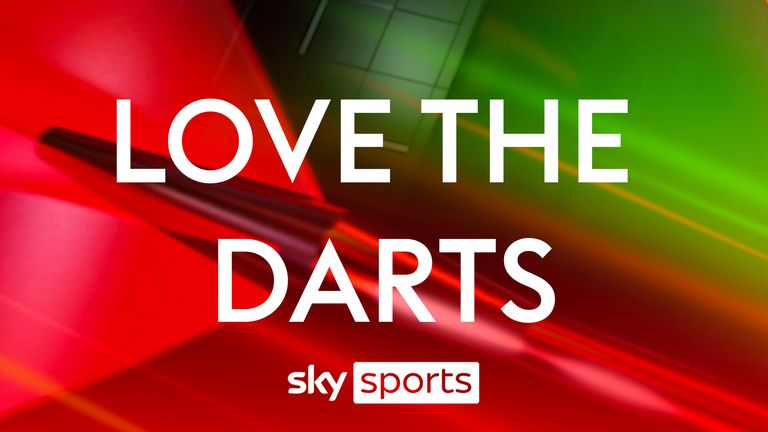 Stay tuned for Episode 2 of the new Love The Darts podcast on Sky Sports, as hosts Emma Paton joins Mark Webster and Abigail Davies for a World Matchplay review.
Paton was joined by the all-Wales duo of former Lakeside champions Webster and broadcaster Davies as they looked back at the incredible final between Michael van Gerwen and Gerwyn Price.
The team also reflected on the Women's World Match won by Fallon Sherrock and answered questions on Twitter from listeners.
Above Sports sky platform to watch Webster and Davies play our new feature 'A Night At The Darts With…', giving us insight into how they enjoy their time on the arrows!
Watch the best Love The Darts podcasts on Sky Sports YouTube.
Register now on: Apple Podcasts | Spotify | Speaker
Watch the daily Darts news on skysports.com/dartsour mobile app and Twitter account @skysportsdarts. The 25th round of the World Grand Prix 'Double in, Double out' will take place on Sky Sports from October 2 to 8 in Leicester.