News
Limited run Lamborghini-inspired Ducati Streetfighter V4: Only 630 units to be built!
Lamborghini and Ducati have teamed up once again to bring us the sports-inspired Huracan STO, Ducati Streetfighter V4 Lamborghini. The crossover superbike was launched to the world at the San Marino Grand Prix, this is the second time the two Italian automakers have cooperated. The first is the Ducati Diavel 1260 Lamborghini, launched in 2020 and inspired by the Sian hybrid sports car.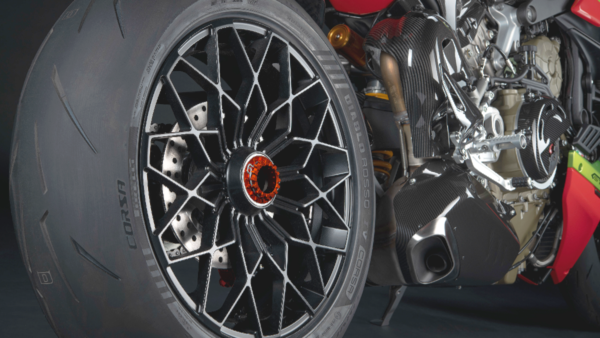 The Ducati Streetfighter V4 Lamborghini is based on the 2023 Panigale V4 S and incorporates unmistakable Lamborghini design elements. It has the signature green and orange colors of the Huracan STO with the number 63 and a redesigned exterior. Custom forged wheels with titanium clamps at the back, obviously inspired by Lamborghini Huracan STO. Elements from Lamborghini can also be spotted in the design of the front fenders and air ducts. Furthermore, the bonnet, radiator cap, spoiler, trunk lid and tailgate of the Streetfighter V4, use carbon fiber similar to that used on Sant'Agata Bolognese's Huracan STO. Even the seats of the limited-run V4 get design elements from the Huracan STO.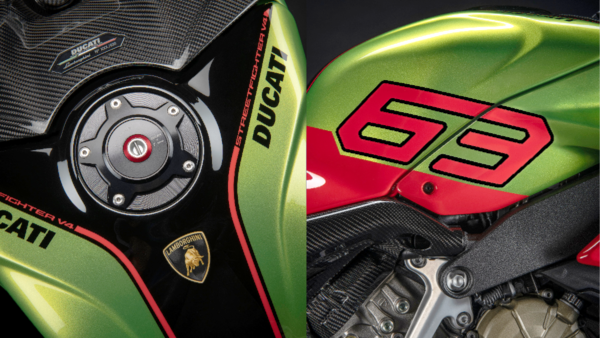 Overall, 630 Ducati Streetfighter V4 Lamborghini will be produced. Each example will come with a certificate of authenticity. The model name and progressive serial number will be displayed on a metal plate located on the center tank cap and an aluminum insert on the ignition key. Ducati's 1,103 cc superbike Desmosedici Stradale produces 208 horsepower with a dry clutch, similar to the engine on Ducati MotoGP models.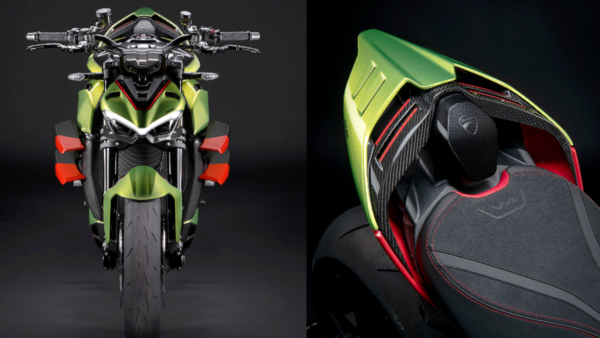 If this is not exclusive enough, 63 Lamborghini customers will continue to have access to the even more exclusive Ducati Streetfighter V4 line. They'll be able to style their Streetfighter V4s behind their own cars by matching paint colors, rims, brake calipers and more. However, the pricing of these limited-edition Ducatis has yet to be announced.