News
Libya: new suspected mass graves found in Tarhuna, says UN human rights probe |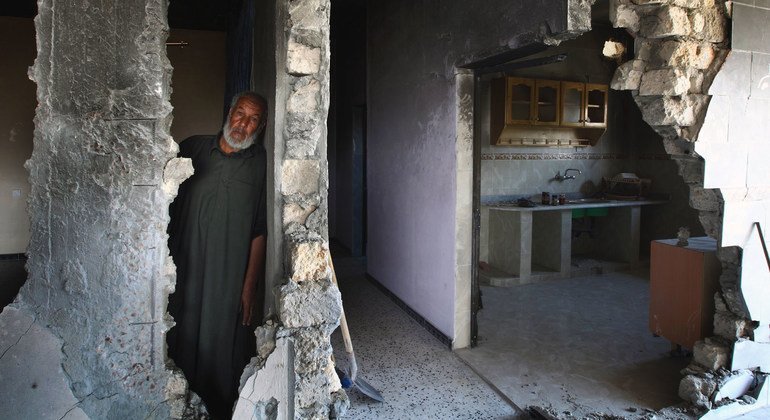 Speaking in Geneva, Mohamed Auajjar, president of the Independent Truth Seeker Mission in Libya, told journalists that a culture of impunity remains prevalent across the war-torn country, representing "a major obstacle" to national reconciliation, truth and justice for victims. and their families.
Specifically, regarding Tarhuna, the report collected testimony and found evidence of "the widespread and systematic enforcement of disappearances, extermination, murder, torture, and imprisonment up to the present day." crimes against humanity, committed by the Al Kani (Kaniyat) militia".
Tech Assistant
The Delegation Chairman noted that their investigations have identified "never-before-discovered mass graves in the town," about 65 kilometers from the capital, Tripoli, through the use of advanced technology. . "We don't know how many, now need to be excavated. But there have been hundreds of people who have yet to be discovered who have disappeared."
More than 200 individuals are still missing in Tarhuna and surrounding areas, causing "unspeakable pain to their families, who are entitled to know the truth about the fate of their loved ones", said Auajjar. continue.
Target to speak up
Women and girls have not escaped Libya's cycle of destruction since former President Muammar Gaddafi was ousted in 2011.
Today, though recent significant progress In trying to resolve longstanding differences, the internationally recognized government in Tripoli remains at odds with rival administrations and parliamentary bodies in the east.
Among the troubling findings of the Truth Seek Mission report is the fact that as women come forward to represent themselves in unorganized national elections, they have become targets of discrimination or violence.
Several people have been abducted, part of a pattern of enforced disappearances that "continues unabated in Libya," said Aujjar, pointing to Councilman Sihem Sirgiwa, who was brought in in 2019.
"Discrimination and violence are a feature of the daily lives of most women and girls in Libya," continued Mr. Aujjar. "It is of particular concern to the Mission that the failure of domestic legislation to provide protection against sexual and gender-based violence is inherent and contributes to impunity for such crimes."
Lack of judicial force
While welcoming the creation of two courts dedicated to adjudicating violence against women and children, the rights expert warned that young people have faced "summary executions". shutdown, arbitrary detention, sexual and gender violence, and torture".
These include adults accompanying migrants, refugees and asylum seekers who have been detained in Libya's notorious detention facilities, which, according to the Truth Seeker Mission, will present the report. his third for Dong Nhan Quyen Association on Wednesday, July 6.