Auto Express
Launching the De Tomaso P900 supercar; powertrain, performance, design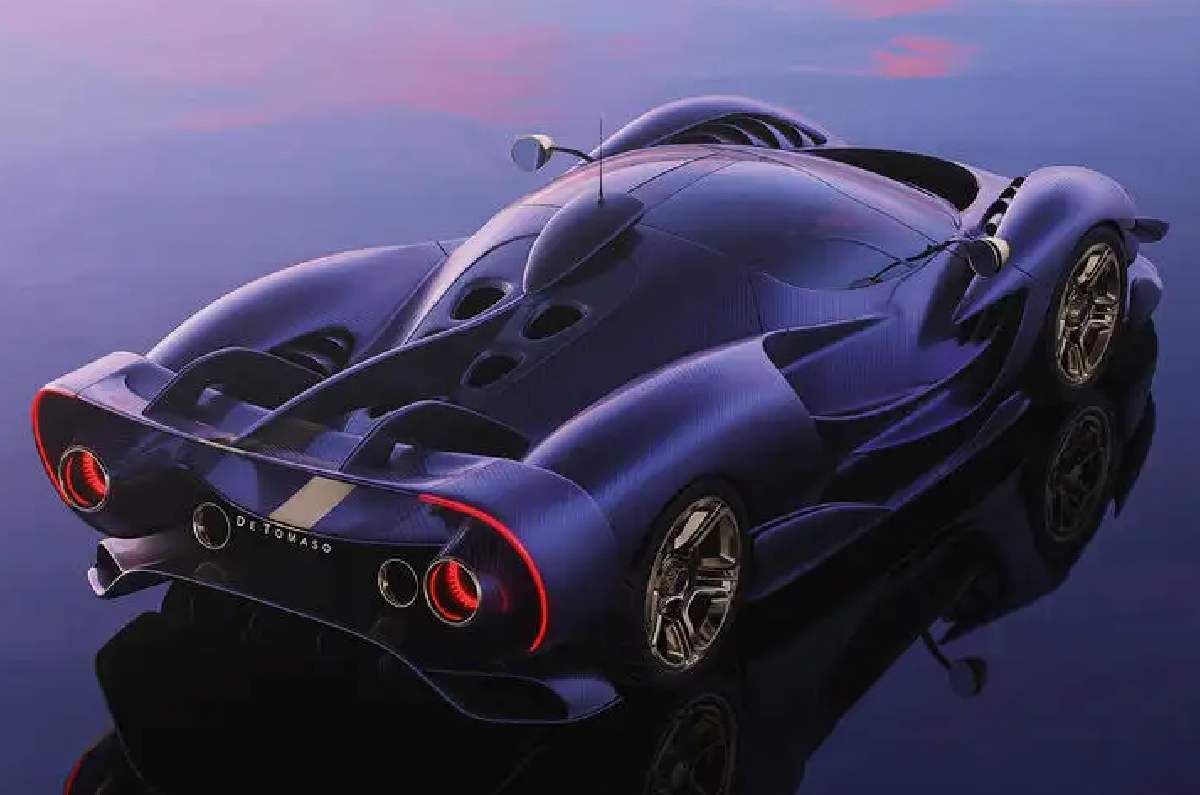 The P900's 6.2-liter V12 engine can reach up to 12,300 rpm and weighs only 220kg.
De Tomaso has revealed the racing-only P900 supercar, limited quantities. It is powered by a unique 6.2-liter V12 engine that revs up to 12,300 rpm and will be limited to just 18 pieces. The P900 gets its name from its 900kg weight and 900 horsepower.
V12 engine will be on the market from 2024, early owners will get Judd V10
Owners will receive racing training and a car set-up team
De Tomaso P900: powertrain
The V12 in the P900 weighs 220kg, which De Tomaso calls the lightest and shortest V12 engine ever. The P900's V12 engine doesn't have any electrification technology but is completely new and can only run on synthetic fuels. "In essence, this is the world's first carbon-neutral V12," says De Tomaso. Power is sent to the rear wheels through a custom Xtrac transmission.
De Tomaso said engineering and development of the new V12 engine will continue through 2024, however, the car will be introduced early next year at an unnamed automotive event. Customers who want to buy the P900 soon will receive a car with a Judd V10 engine reworked from a Formula 1 racing car from the 1990s.
The company says not all 18 P900s have been sold out, and it will only disclose performance figures to owners for the time being. Owners can also be mentored by De Tomaso during the race, and the company will provide a full crew of mechanics and engineers to set up the car on a race day.
De Tomaso P900: design
Much of the radical-looking car, which was created to pay homage to the P70 designed by Carroll Shelby and "times out the race", was designed in-house and adapted from De Tomaso. P72, including the 6.2-liter powertrain.
Some of the P900's other technology has its roots in motorsport, including an active drag reduction system (DRS) integrated into the rear spoiler.
Other aspects, including much of the P900's carbon fiber engineering, designed by Capricorn, help deliver Porsche 919 Evo Le Mans racerand has extensive experience in the Formula 1 world.
Also see